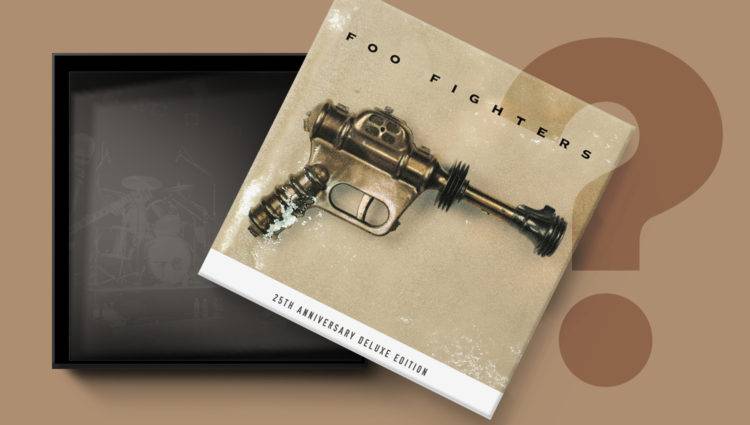 At the start of the year we wrote a hypothetical piece about what a career wide Foo Fighters box set might look like if it ever happened. It was perhaps a little OTT and not a hugely realistic idea of any real release, but it was fun to look over what they could include and just how silly it could get, in some ways.
With recent chatter about the impending 25th anniversary of the band and first Foo Fighters album, the 24th anniversary having just passed, our mind was turned to what a commemorative release centred around those early days might look like if released in July 2020. Just for fun.
We therefore start this article with the same qualifier as we did on the general box set idea. We have zero information about any future Foo Fighters releases, and what is presented below is just a hypothetical look at what one could look like. Because sometimes you just can't help indulge a bit of fantasy, although this time we're going to keep it as realistic as possible.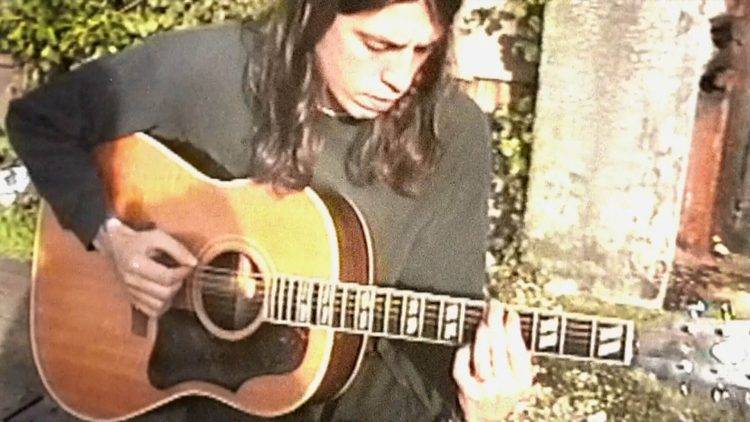 So what are we thinking? We had a look over some other artists "Deluxe" style reissues over the years to get an idea of what was most realistic and have come up with a "25th anniversary deluxe edition" which features 3 CDs and 1 DVD packed full of previously unheard and unseen content. We're imagining that there would also be smaller packages, like a single CD, double CD etc. But we're going to focus on what could be the biggest edition.
DISC 1: Original Album Remastered + B-Sides + Out-takes
The first disc would be a relatively standard fare bringing together the entire original album remastered for 2020 and would also include (almost) all of the B-Sides originally featured on singles. Also included would be the the only song recorded during the October 1994 recording session that hasn't previously seen release, 'Butterflies'. It has circulated among fans since day one but this would be the first time it sees official release, in A+ quality.
Two B-Sides are not included here, the two live tracks from the 1995 Reading Festival performance originally included on the 'For All The Cows' single. The reason for this will become clear further below.
This Is A Call
I'll Stick Around
Big Me
Alone + Easy Target
Good Grief
Floaty
Weenie Beenie
Oh, George
For All The Cows
X-Static
Wattershed
Exhausted
Winnebago (B-Side)
Podunk (B-Side)
Butterflies (Previously Unreleased)
How I Miss You (B-Side)
Ozone (B-Side)
Floaty (BBC Evening Session Recording)
Alone + Easy Target (BBC Evening Session Recording)
Gas Chamber (BBC Evening Session Recording)
DISC 2: Demos / Early Recordings
This is where things get interesting. As most readers of this site are surely well aware, Dave recorded a large amount of demos and songs before he went into record the first record. It is therefore logical that this second disc would be packed full of those demos which over the years have been heard in a variety of ways. Some have been released officially, some are available to fans in lesser quality bootlegs and some are not currently available at all.
Rather than follow the same order as the final album we decided to order this disc in chronological order. We've also decided to include some demos from this era which were not included on the final album. Given the release of 'Empty Handed' on Songs From the Laundry Room, we don't feel this is totally out of the realms of possibility. They would serve as the "demos of songs that didn't quite make the cut for the album".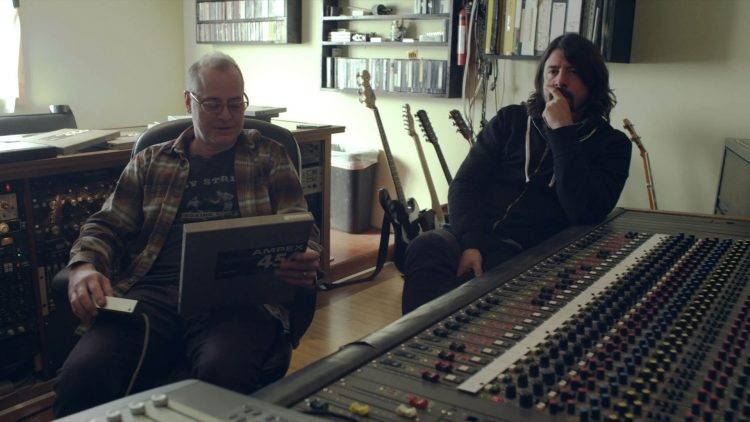 We elected not to include any 'Late' tracks however, as those we feel are more likely to see release as a stand-alone. Or rather hope….
Floaty (demo – January 3rd 1992)
Alone + Easy Target (demo – January 3rd 1992)
Podunk (demo – April & November 1992)
I Don't Want Your (demo – April & November 1992)
Slackers Password (demo – November 1992)
Butterflies (demo – May 1992)
For All The Cows (demo – April 1993)
Good Grief (demo – April 1993)
Exhausted (demo – April 1993)
Weenie Beenie (demo – April 1993)
Big Me (demo – January 1994 w/ Krist Novoselic)
Mountain Of You (demo – March 1994)
Alex's Pizza (demo circa 1994)
We're At Home (demo circa 1994)
Song #6 (demo circa 1994)
I'll Stick Around (demo – June 1994)
Wattershed (demo – June 1994)
Oh, George (demo – June 1994)
X-Static (demo – June 1994)
This Is A Call (demo – June 1994)
A handful of tracks were demoed by Dave on multiple occasions. We think it's unrealistic multiple versions would be included, so we've selected one of each, preferring versions not previously released.
DISC 3 – Live Audio
With the first two discs we've exhausted pretty much all relevant studio material, or rather everything we know about. Whilst there could of course be more stuff possible for use, we're going to have to work under the assumption we've covered everything. So that means for the next disc we're going to move to the live material, rather than going down the "remix" of the album route.
The main feature of the disc we've chosen is their now legendary headline slot in a packed tent at the Reading Festival in August 1995. Hence why we didn't include the two B-Sides on the earlier disc. Instead we'd include the entire show for the first time officially in A+ quality. The band did themselves make this available on a mini-site in 2012 before their headline appearance that year but the quality was below par, sourced from a cassette.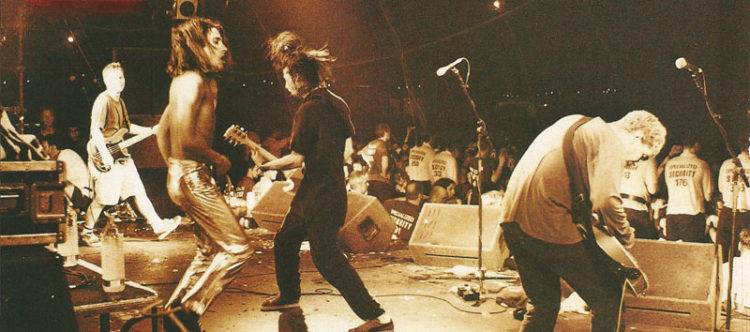 There was another live show we considered for this disc, their very first. We know that Dave has now found a tape with this on but we feel like it wouldn't be included here. The quality is not likely to be great, and they may also see more value releasing it as a stand-alone, perhaps a future Record Store Day release as he originally planned a few years ago.
As the show was approximately 71 minutes that leaves us around 9 minutes to complete the disc, which we've elected to fill with a couple of tracks from a syndicated radio performance in early 1996. The band performed four tracks acoustically, we're featuring two including the well-known "Watterfred" version of Wattershed. Would this be included on a box set for real? Well, we like to think so…
Winnebago
I'll Stick Around
Butterflies
Wattershed
Big Me
This Is A Call
Weenie Beenie
For All The Cows
Oh, George
Podunk
Good Grief
Alone + Easy Target
X-Static
My Hero
Exhausted
For All The Cows
Wattershed
Tracks 1-15, live from the Reading Festival, Reading, United Kingdom August 26th 1995
Tracks 16+17, live from Clatter + Din Studios, Seattle, WA, March 18th 1996
DISC 4 – Live DVD
For the final disc we're electing to include yet more live material, but this time in a video format, DVD. "DVD?!" I hear you cry. "Isn't that format pretty much dead now, replaced by the nice and pretty Blu-Ray?" You'd be correct, but for a release to be truly High Definition it needs to have either been shot with modern HD digital cameras or for older footage, like footage from this era, shot on old-school film that can be scanned in high resolution. If you're familiar with the Nirvana release "Live at The Paramount" you'll be known what we're talking about.
Unfortunately as far as we know, no Self-Titled era Foo Fighters shows were shot on film. So we're going to have to settle for a show in standard definition on DVD. It could also be formatted as an SD Blu Ray, but either way, it wouldn't be HD.
As for which show we'd like to include, that one is surely a no brainer. Their November 1995 shows at Brixton Academy in London, United Kingdom are well-known among fans thanks to the fact the two shows were recorded by MTV and broadcast in-part around the world as "I'm OK, EUR Ok". This disc would therefore be including the full show for the very first time. Well, it may do in a roundabout way.
As both nights were recorded entirely they could take one of two approaches with it. Either include one night in its entirety or follow what they did with the 2008 Wembley Stadium home video release, combining the best of both nights into one cohesive video. As with the live audio disc since the show was only 80 minutes long we then take the opportunity to pad the disc out with some other fun and important videos of the era, like their network TV debut.
Enough Space
This Is A Call
Winnebago
Wattershed
For All The Cows
Weenie Beenie
Butterflies
Big Me
I'll Stick Around
Oh, George
Good Grief
Podunk
How I Miss You
Alone + Easy Target
Exhausted
Floaty
Up In Arms
Gas Chamber
My Hero
Down in the Park
This Is A Call
Big Me
I'll Stick Around
For All The Cows
Tracks 1-20 – Live at Brixton Academy, London, UK, November 1995
Track 21 – Network Television debut on The Late Show with David Letterman, August 1995
Track 22 – Live on Nulle Parte Allieurs, Paris, France, November 1995
Tracks 23 & 24 – Live on Saturday Night Live, December 1995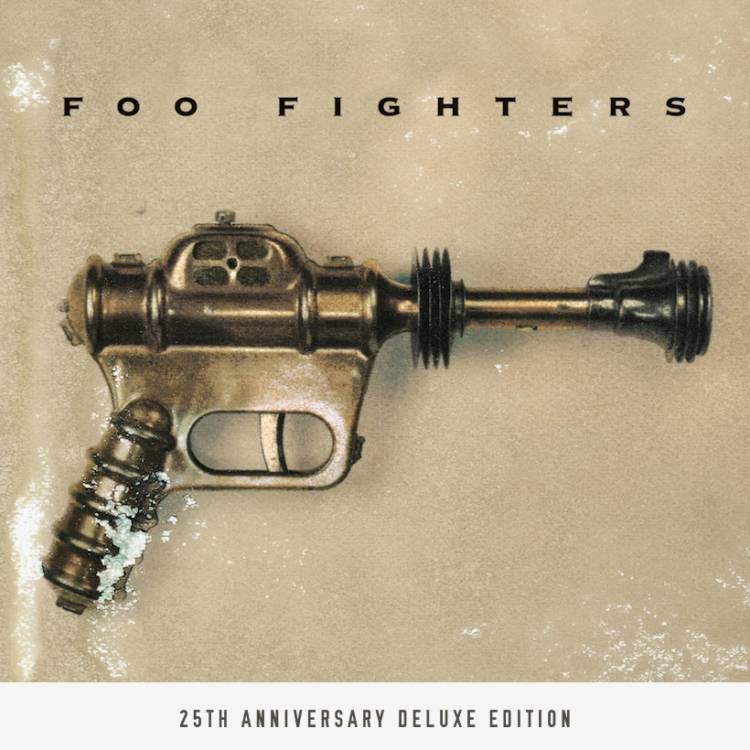 So, what do you think? Have we whet your appetite for what is hopefully released for real next year? Would this release tick all your boxes or would you crave even more?