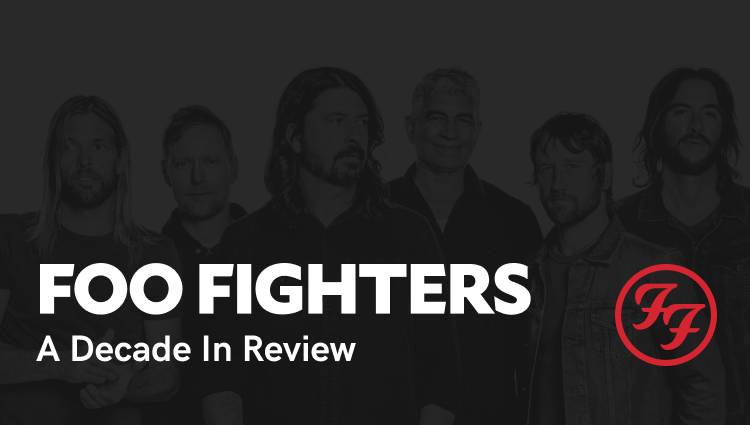 Well, that's it. In just a few days another decade will have passed us by and the world will be moving into the twenty twenties. Modern life has certainly progressed and changed in many ways since 2010 although there is still no sign of those flying cars and robots we were promised in 20th Century Sci-fi movies. Shame.
So what have the past ten years been like for Foo Fighters fans? Well, we're going to take an in-depth look back at what the band have been up to, focusing primarily on their live performances and their studio recording output.
To start, let's look at some headline stats for live shows as well as their recording output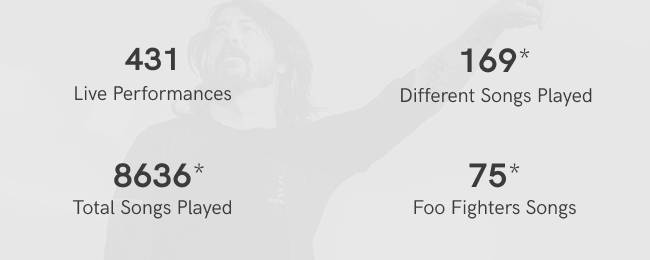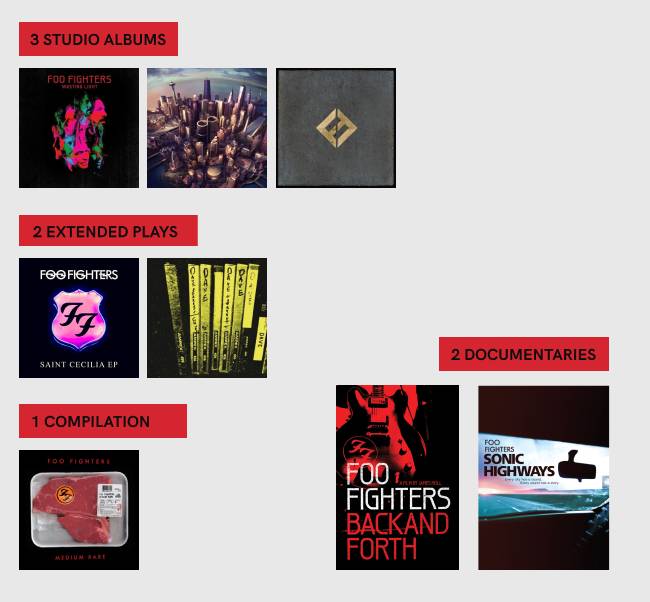 It was certainly a very productive and busy decade of Foo. We were of course graced with three new studio albums – 2011s 'Wasting Light', 'Sonic Highways' in 2014 and their latest full-length 'Concrete And Gold', released in 2017.
The three albums received a varied response from fans and critics with 'Wasting Light' heralded by many as some of their best work whilst the follow-up, which saw them recording at studios across the United States, was not as well received. 'Concrete & Gold' saw a more positive reception though and whilst overall it wasn't as well received as their first album of the decade, it was seen as another solid entry into the Foo Fighters catalogue with a few standout tracks.
That wasn't it for their studio output however. We were also gifted a free EP in 2015, 'Saint Cecilia', which brought us five further new songs. Well, new old songs to be more accurate.
It was indeed the first time fans had heard them but the tracks were all created from ideas and unfinished demos that had been sitting on the shelf for upwards of two decades. This included the fabled '7 Corners', playfully renamed 'The Neverending Sigh' for its eventual release on the EP.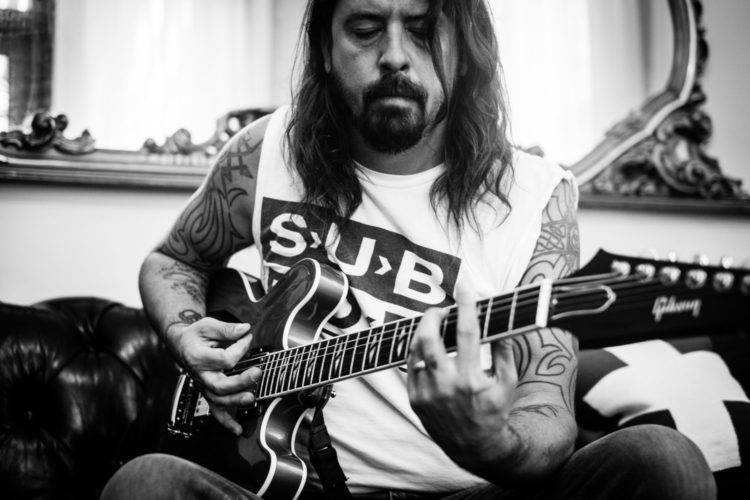 But wait, there was more! Released alongside 'Wasting Light' in 2011 was a compilation album, 'Medium Rare'. Published for the annual Record Store Day event that year the album featured a selection of cover songs from the band's history including 'Band On The Run', 'Down In The Park' and 'Have A Cigar'.
It wasn't entirely re-hashed material however, with three previously unreleased tracks being included – their take on the Thin Lizzy track 'Bad Reputation' (Not to be confused with their cover of the Joan Jett song of the same name), 'This Will Be Our Year' by The Zombies and a raucous live performance of 'Young Man Blues', written by Mose Allison. The track is probably better known thanks to The Who however, who performed it during live sets throughout their career.
Foo Fighters and The Who frontman Roger Daltrey even teamed up together to perform the song at the 2011 NME Awards, an event Dave was at to be crowned a "Godlike Genius". Yup.
Record Store Day in 2015 saw another special Foo Fighters release. The band once again went digging into the archives but this time they went even further back in time, beyond even the inception of Foo Fighters as an actual band. 'Songs From The Laundry Room' featured four tracks recorded by Dave Grohl between 1991 and 1994 at his friend Barrett Jones' Laundry Room studio, hence the title.
The demos of 'Alone + Easy Target' and 'Big Me' had already been circulating among fans for many years beforehand but this was the first time we would hear them in pristine quality, direct from the master tapes.
Also included was a previously unheard cover of the Kim Wilde classic 'Kids In America' as well as a song that was completely unknown to fans previously, 'Empty Handed'. Despite only Dave and Barrett being featured on the recording they were still released under the Foo Fighters name.
Their final album of the decade in 2017, 'Concrete And Gold', came as a complete surprise to fans with the band recording it in complete secrecy. The album featured eleven tracks recorded at EastWest Studios in Hollywood but early versions played for members of the media had included twelve tracks.
That extra track was 'Soldier' and whilst it didn't make the final cut of the album it was later released via 7 Inches For Planned Parenthood, a series of 7 Inch singles released in 2018 benefiting the Planned Parenthood organisation.
All-in-all then we were blessed with 37 brand new original Foo Fighters songs over the past decade, as well as the covers, archive and live tracks. Not too shabby.
We should also mention that since mid 2019 the band have been releasing music digitally via 'archive' EPs and albums. These releases primarily featured old studio and live tracks previously released in another format but one, the '00070725' EP, did include three new live tracks from their 2007 'Walmart Soundcheck' performance.
That was it for their studio output as Foo Fighters but as most fans know several members of the band do tend to stray from their day job quite often.
Starting with Chris Shiflett, the busy guitarist has released four studio albums since 2010 – two with the Dead Peasants and two solo efforts – 'West Coast Town' and his latest full-length, 'Hard Lessons', released in June of this year.
Taylor Hawkins was equally busy over the decade with the second and third Coattail Riders albums bookending the decade in 2010 and 2019, as well as The Birds Of Satan arriving in 2014 and the solo EP 'KOTA' released in 2016.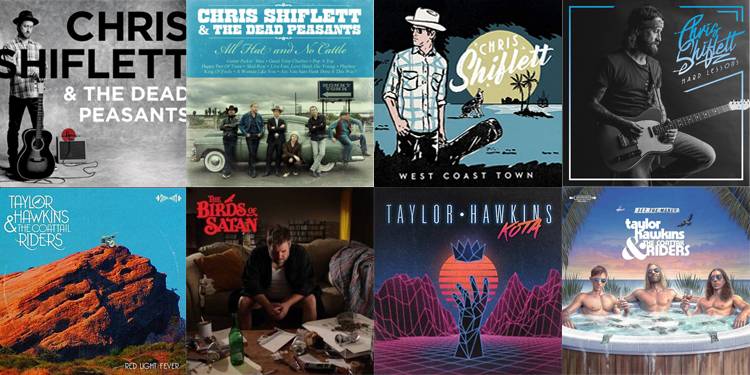 Whether it be Sunny Day Real Estate or Foo Fighters, Nate Mendel is known to most only as a bassist. Perhaps even a quiet, reserved bassist who is happy to stand off the front of the stage and just rock your socks off in his own way. That changed in 2015 when he switched his bass for a guitar and stood in front of the lead microphone for the first time.
His debut album 'If I Kill This Thing We're All Going To Eat For A Week' was released in March of that year and a small tour in support of it followed, with many fans surprised at just how adept Mendel could be as a frontman, if a little understandably nervous out of his comfort zone.
All of the band were involved with Dave's biggest non-Foo project of the decade, 'Sound City'. Initially planned as a short film on Youtube to celebrate the history of the recording studio which was closing down the project ended up turning into a feature length documentary and accompanying soundtrack featuring a huge number of artists that had recorded at the studio since its inception.
Jim Keltner, Josh Homme, Alain Johannes, Stevie Nicks, Rick Neilsen and Krist Novoselic were just some of the names involved in recording, all contributing to one of eleven original songs on the album. Also invited to take part was Sir Paul McCartney, despite never having recorded at the studio. He, Dave, Krist and Pat all played on the track 'Cut Me Some Slack' with a debut live performance by the group at the 12-12-12 Concert For Sandy Relief seeing them later branded as 'Sirvana', a portmanteau of Sir Paul McCartney and Nirvana.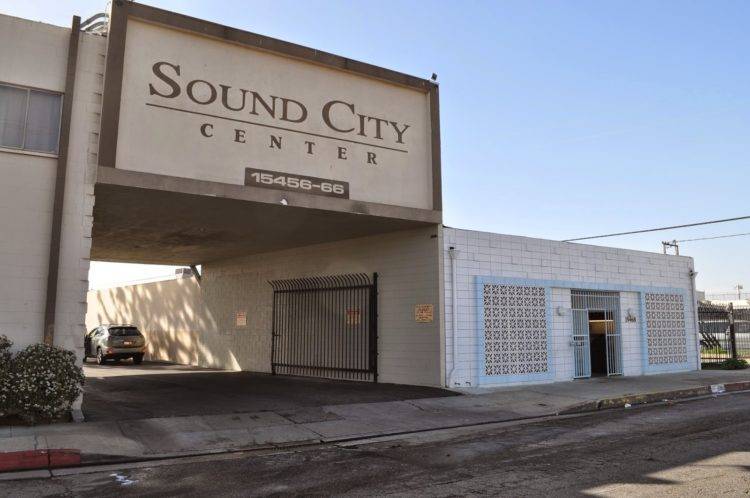 Live Performances
Now let's move onto Foo Fighters live performances, which is of course the primary focus of our website. As we noted in the initial infographic the band performed 431 times in total, which includes full-length public performances, short TV show appearances and other special events including Dave Grohl solo performances. Here is how that number breaks down over the years: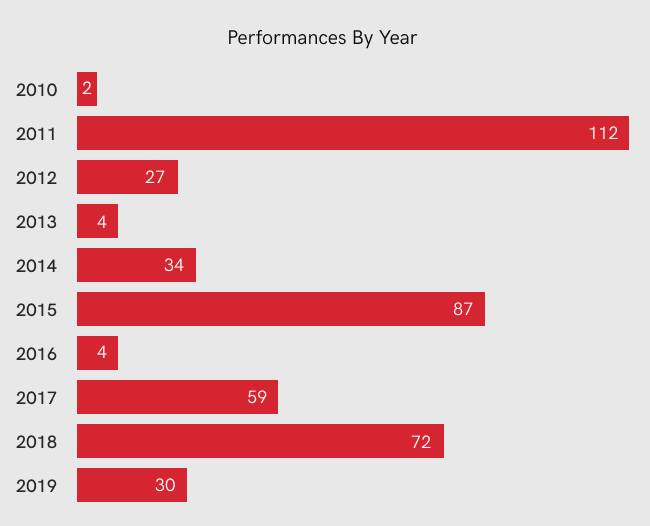 Through those 431 performances the band hit 38 countries across the world and it was surely no surprise that the United States was a long way ahead in terms of total performances. The United Kingdom came next with Australia and Germany not far behind. Remember, these numbers include TV and radio show performances, so they don't necessarily reflect full live show numbers.
Some countries saw the band perform live by for the very first time this decade – Chile, Argentina, Mexico, Croatia, South Korea, Northern Ireland, Colombia, South Africa, Greece, Latvia and Costa Rica were all greeted by the band, with swift return visits for many of them.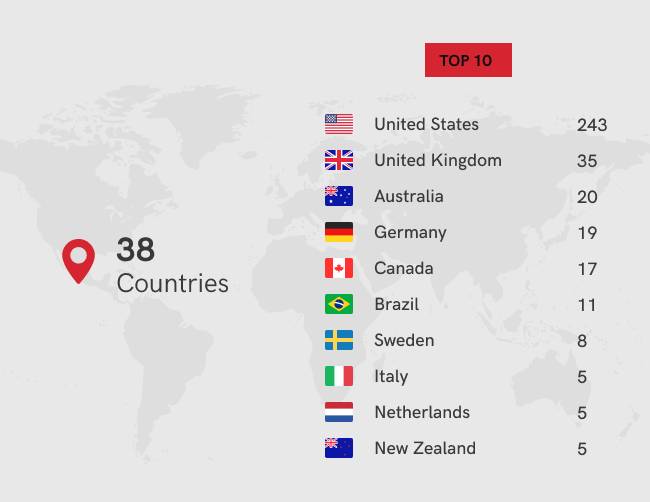 The first year of the decade was an 'off-year' for the band in terms of touring with just a couple of shows being performed. Dave was not taking things easy however, as he spent much of the year touring with his side-project 'Them Crooked Vultures' and the other band members were also busy with their own projects that we mentioned earlier.
2011 saw them at their busiest with over 100 performances in support of the hugely popular 'Wasting Light', taking in several countries around the world with large headline stadium shows in the UK and Australia. They were back out on the road in a big fashion in 2015 to support 'Sonic Highways' and these big tours were each followed by further off-years, as is common for the album cycle of any band.
Things were a little different from 2017 onwards. The band started out touring in Europe before 'Concrete And Gold' had even hit the shelves, giving several songs from the record a live pre-release debut. Touring continued post release into 2018 but unusually, this wasn't followed by the typical time off. Instead there was a moderate schedule for 2019, with the band taking in the European festival scene for the third successive year.
With 2020 being their 25th anniversary it seems extraordinarily they will be on the road for a fourth successive year, with a handful of festivals in the US and Europe already announced. They might be getting older as we all are, but they still have plenty of steam!
So what of the songs played at those live shows? Since 2010 the band have played a total of 75 unique Foo Fighters songs in full. The top 10 is not going to come as much of a surprise to regular readers and followers of the band live: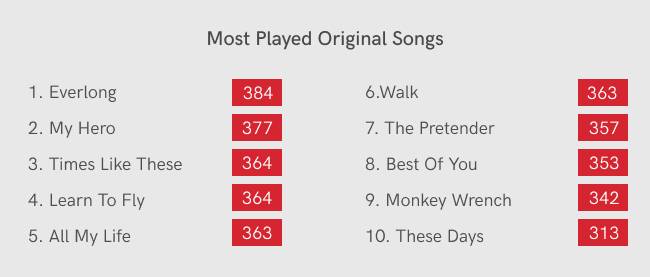 We all know by now that the band like to stick to a pretty rigid setlist of the hits for most shows so it's expected that the most played are all very close in numbers, but it may be a little surprising that older hits dominate. Only 'Walk' and 'These Days' are songs actually released this decade. If we extend the list to the top twenty songs then a few more songs from the last 10 years appear, with three from the latest album rounding out the list.

There is no place in the top 20 for any songs from 2014s 'Sonic Highways' though, with 'Something From Nothing' and 'Congregation' just missing the cut at 21st and 22nd most played respectively.
In terms of rarities, a handful of songs were played just once this entire decade – 'Marigold', 'Miracle', 'Subterranean', 'Concrete And Gold', 'Friend Of A Friend', 'Wind Up', 'But, Honestly', 'Gimme Stitches' and 'Keep It Clean'. Follow the linked titles to see which shows they appeared at. Recordings are also available off-site for several of those shows.
Some other lesser played songs include 'DOA', 'Butterflies', 'Have It All', 'Low', 'Arrows', 'Exhausted', 'Winnebago' and 'See You'- these were all played five times or fewer.
Those are the numbers and stats, but what of the shows themselves? Which ones stood out to us at FooFightersLive? Tomorrow in a second article we'll be sharing with you our top 10, so be on the lookout for that!
What else?
We've covered the studio music output and their live performances but what about some other key moments?
The biggest development would surely be the addition of two full-time members. After initially re-joining the band in 2006 as a touring guitarist for their acoustic tour Pat Smear then guested on a couple of tracks for 'Echoes, Silence, Patience & Grace' and appeared on stage during live shows when playing those new songs. It wasn't until 2010 though that he became a full-time member of the band again, a position he has remained in to this day.
Rami Jaffee was first hired by the band to record keyboards and piano on the acoustic side of their 2005 album 'In Your Honor' and like Pat he was then involved in the live tour to support it in 2006. Also like Pat, he remained around the band ever since, playing in their live shows when called for and recording on each subsequent album.
Despite Grohl considering him a fully fledged "Foo Fighter" after recording of 'Echoes' he would remain on liner note credits as a guest musician, with no songwriting credits. That changed in 2016 when he too became a full-time member of the band, given songwriting credits on every song on their 2017 album 'Concrete + Gold'. Foo Fighters therefore started the decade as a four-piece and ended it as a six-piece.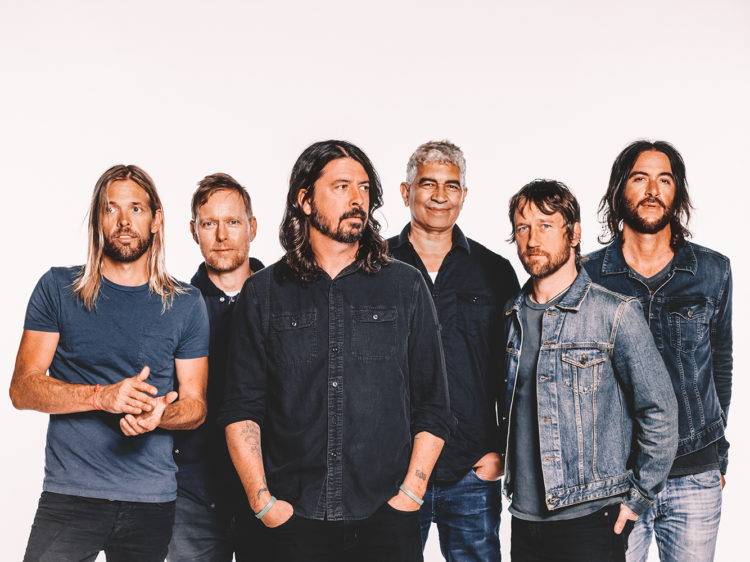 There was a live show first in 2014 with the first ever Foo Fighters performance played off the back of crowdfunding. The band had previously not visited Richmond, Virginia since 1998 and so local fans took it upon themselves to fund a return. Over $70,000 was raised by the 'Bring Foo Fighters Back to RVA' campaign and the band duly obliged with a show in September 2014 at The National. More details on this event can be found here.
2015 saw a rather significant incident with Dave Grohl falling off-stage at a show in Stockholm, Sweden. The resulting broken leg meant several show cancellations and for Dave it meant months of recovery with operations and physical therapy.
Phew. This article could quite easily be three times longer if we covered absolutely every significant moment from the last ten years but we hope you've enjoyed this rundown on what we felt was the most important. We're looking forward to the next decade with this band!
There is one final thing to consider for the decade, something we should all be very grateful for – it was another decade completely free of Foo. They have fought Foo tirelessly and let's hope they continue to do so in the next decade!