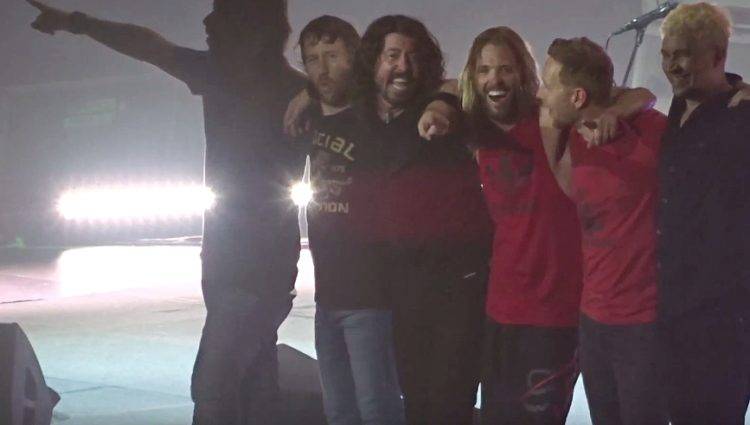 Well, that could have been embarrassing! Foo Fighters took their show to Prague on June 27 and after a killer set, they wrapped it up with 'Best of You' and, running overtime, laid their instruments down to take their bows. As they stood at the edge of the stage, Dave spotted a sign held by an audience member that said "hello…i've waited here for you…Everlong" and it dawned on him – they'd forgotten to play it!
YouTuber toxxxik80 captured the moment as seen below:
Not to worry – they all rushed back to their instruments, plugged in, and gave the fans an unplanned second encore.
Their set also included two songs from the upcoming studio album Concrete and Gold ('Run' and 'La Dee Da') and a rare outing of their cover of Killing Joke's 'Requiem' – which also happens to be one of the B-sides to the 'Everlong' single. For this, they were joined by the man himself, Killing Joke's Jaz Coleman.
In other news, Dave and Taylor were back on the bed to announce a return to the O2 Arena in London for a tenth-anniversary show on September 19. Priority pre-sales are available now if you are an O2 customer, but general sales will open on June 28 via AXS.