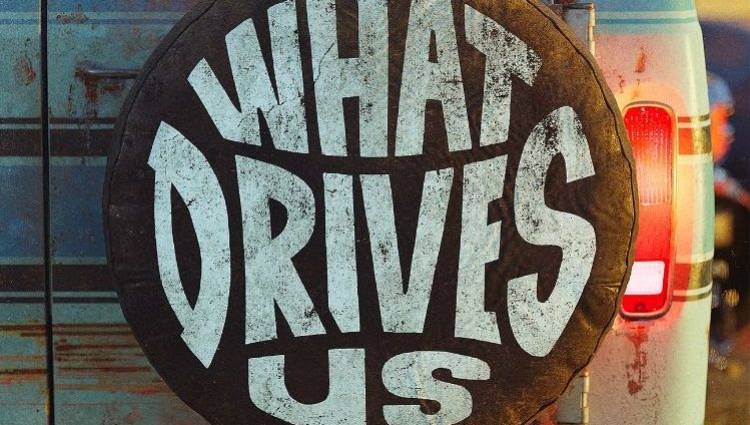 When Foo Fighters announced the Van Tour for 2020, a tour that would whet our appetites for the FF25 celebrations the band had in store, along with it came the news that fans would be treated to screenings of a new documentary. What Drives Us, a love letter to band vans, was touted as an investigation into the risks and rewards of a band shoving all their gear into a van and calling it their home for weeks or months on end – the shared experiences and personal growth that come from choosing a certain kind of life. When the tour was cancelled, the fate of that film was also changed. Today, however, brought the news that we will finally be able to see it on Amazon Prime, through their curated subscription experience Coda Collection, from April 30.
Directed by Dave Grohl and produced by Foo Fighters, What Drives Us dives deeper into the culture to investigate what possesses certain people to let passion take the wheel. The film certainly reflects on the glory days of DIY van touring, chatting with artists representing a broad spectrum of road experience. It also casts its eye to the future, following emerging US bands RadKey and Starcrawler as they carry on this tradition in a shifting musical landscape.
Featured artists include Taylor Hawkins, Nate Mendel, Chris Shiflett, Rami Jaffee, Pat Smear, Ringo Starr, Brian Johnson, St. Vincent, Slash, Duff McKagan, Ben Harper, The Edge, Mike Watt, Ian Mackaye, Starcrawler, RadKey, Exene Cervenka, Tony Kanal, DH Peligro, Charlie Gabriel, Jennifer Finch, Dave Lombardo, Kira Roessler, Pete Stahl, Lars Ulrich, and Steven Tyler.
The full trailer shows archive footage from the early days of Foo Fighters and the iconic Big Red Delicious. New limited-run merch featuring the little engine that could is now in the official Foo Fighters online store.
What Drives Us will be released in the US on Friday, April 30th exclusively on the Coda Collection via Amazon Prime Video Channels. For non-US residents, it will be available via Amazon Prime Video.