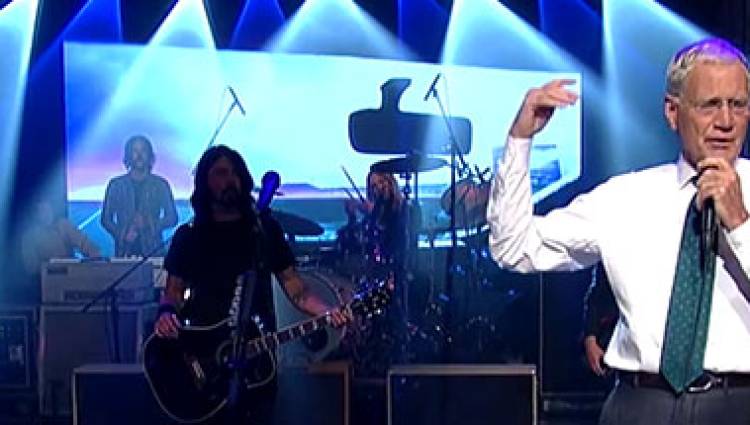 The band have performed for David Letterman on his show many, many times and on a few occasions they have performed more than the single song that is broadcast on Television. Back in 1999 they played 'Breakout' during a commercial break and in 2000 they again played during the break, that time jamming along to 'Show Me The Way' with guest Peter Frampton.
They were at it again in early 2002 with an appearance in 2002. The band were joined by Jack Black for a performance of 'The One', a track from the soundtrack to Orange County, a film Black starred in. Once again during a commercial break spot the band launched into another song, 'My Hero', with Black again joining in.
Fast forward to 2011 and following the performance of 'Rope' for the show the band then performed classic hit 'Everlong', especially for David Letterman himself and the fans in the theatre. The band had specially returned to the show in 2000 to play the song for Letterman following heart surgery and were happy to play the song once again.
We then come to the present day and the band, in the middle of a weeklong residency, again performed an extra song for Letterman and his audience, 'Miracle'. Like 'Everlong' the song has special meaning for Letterman and his son, as he explains in the video below, followed by the performance.
Looking for downloads of the tracks broadcast on TV this week? Check out our forums where links are available for the first two days performances and the others should follow soon!