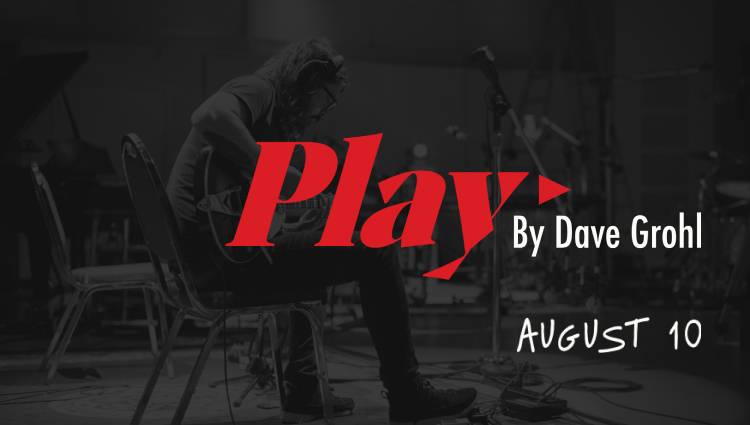 FFHQ teased it in the latest newsletter and now the full scope of Dave Grohl's epic multi-instrument project has been unveiled with PLAY, due for release on August 10.
A story told in two parts, Dave offers a contemplation of life dedicated to craft, the endless pursuit of the enrichment and growth that comes from mastering an instrument – a job that is without end. Inspired by watching his daughters' own creative curiosities, PLAY underscores the rich reward of the process: "Watching my kids start to play music and learn to sing or play drums, it brings me back to the time when I was their age listening to albums, learning from listening… and when I take my kids to the place where they take their lessons, I see these rooms full of children that are really pushing themselves to figure this out." The mini-documentary opens with a behind-the-scenes look at preparations for the live multi-instrument performance, interspersed with footage from the Join The Band music school in the San Fernando Valley as we take in the parallels of the musicians' journeys – all equal in their desire to create and PLAY. The second portion takes us to the performance itself, a 23-minute instrumental with Dave taking every chair in the room. The song builds from the ground up, starting with drums and evolving entirely from memory, without stopping and no pre-prepared guides to hold its shape.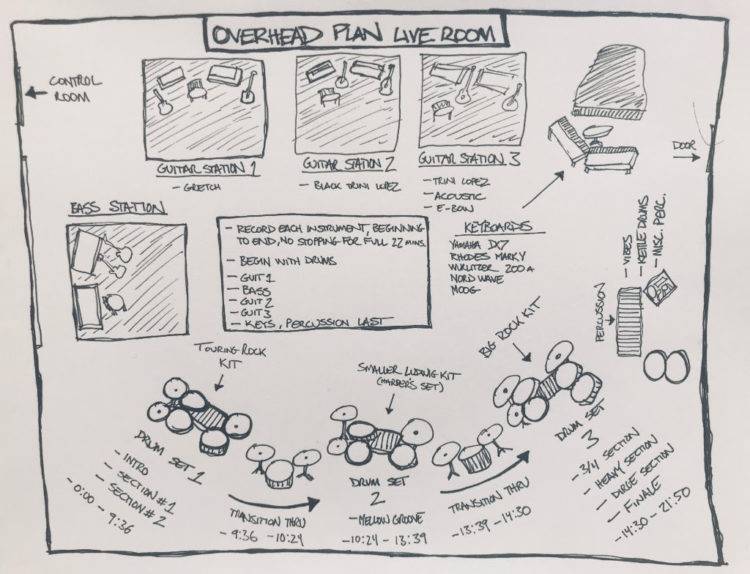 Rather than being a straightforward video, PLAY will be an interactive online experience – any 'Dave' can be viewed in isolation to focus on just that portion of the performance, essentially giving us seven tracks in one. Participants can also read the sheet music to follow the instrumental and learn how to play it themselves.
Additionally, PLAY is available for pre-order as a digital track and limited edition vinyl pressing (out September 28), either on its on or in a t-shirt bundle. Fans who pre-order also get a HQ download of the album cover upon checkout.
The PLAY website will soon feature auctions and a list of organizations where time, money, and instruments may be donated to children's music education – the seed from which this project grew.
We can expect to see Dave discuss the project when he talks to Jimmy Kimmel on August 2.