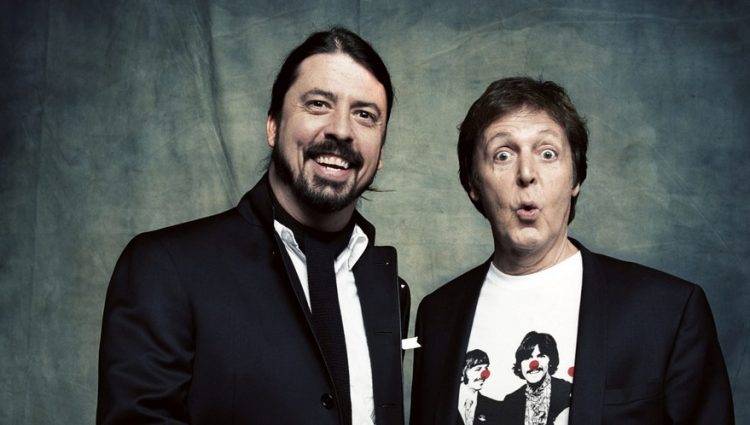 When Foo Fighters announced their ninth studio album on June 20th it wasn't long before we heard hints of guest musicians that were to feature on the record, including of course the "big pop star" that Dave is teasing amid complete secrecy.
So who is currently confirmed for the record? We'll go through them below including a citation for each.
Jessy Greene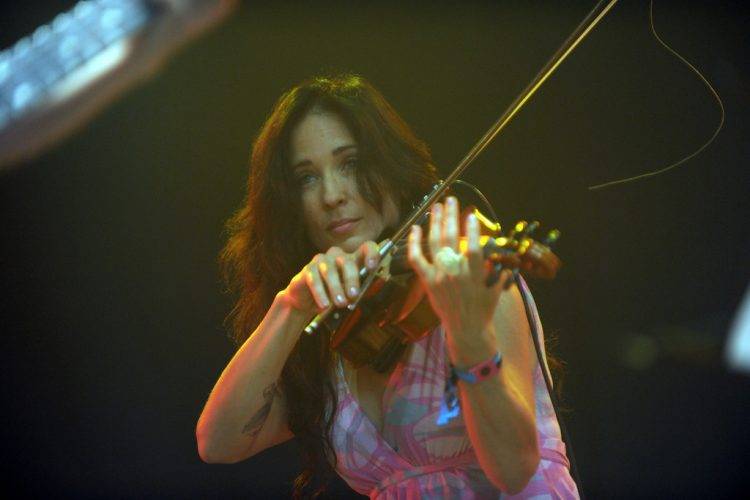 Greene's name is one many Foo Fighters fans will be well aware of. She featured as a guest on their 2007 album 'Echoes, Silence, Patience & Grace' and would also feature in the extended touring lineup on the tour for that album. Greene confirmed her return to duty with Foo Fighters in an Instagram message on the day of the announcement, revealing she was "Over the moon to have played on this masterpiece!!"
The hashtags of the post seemingly confirmed her contribution to the record will be with Violin and Cello but is also a talented singer, so don't rule out some vocals either.
Alison Mosshart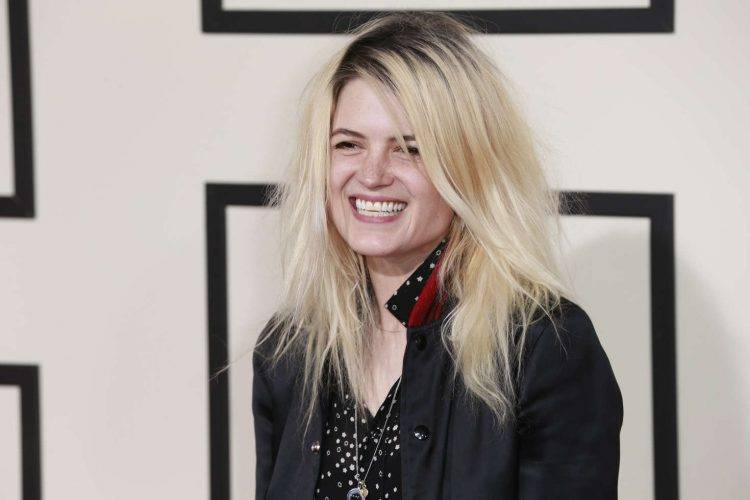 One of the more well known contributions by now, Mosshart is set to feature on the record with backing vocals on the tracks 'La Dee Da' and 'The Sky Is A Neighborhood'. Foo Fighters played many festivals this past summer and also on the bill at many were Mosshart's band, 'The Kills'. This gave the opportunity for the band to preview 'La Dee Da' with Mosshart at many of them, with Grohl telling the crowd that she was on the recorded version as well. He would also insinuate she featured on other songs which was confirmed in a Rolling Stone article, also featuring on 'The Sky Is A Neighborhood'.
Shawn Stockman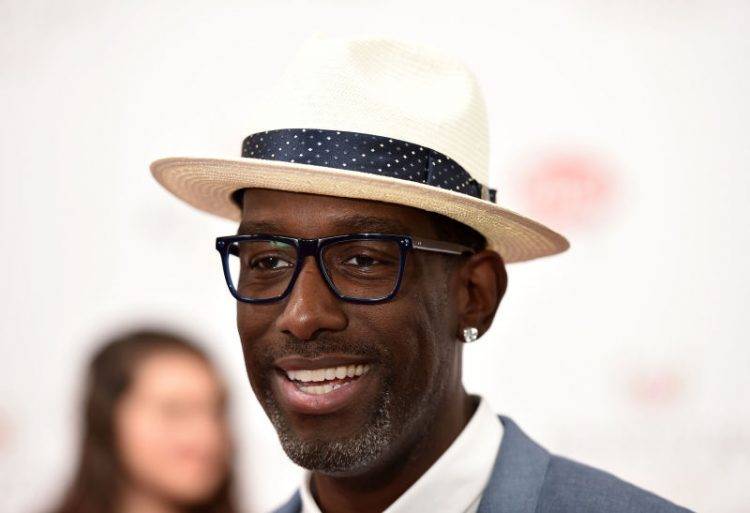 Perhaps the most unlikely contributor so far, the Boyz II Men singer was revealed as being on the record by Dave Grohl during an interview in the UK. Grohl recalled how he ran into Stockman in a parking lot near the studio and asked him to come in, recording vocals for the "heaviest song on the record", the title track 'Concrete And Gold'. "It sounds like Sabbath and Pink Floyd…It's the last song on the record, He built a choir – it's like 40 vocals stacked. It's insane. It's amazing." he recalled.
Taylor Greenwood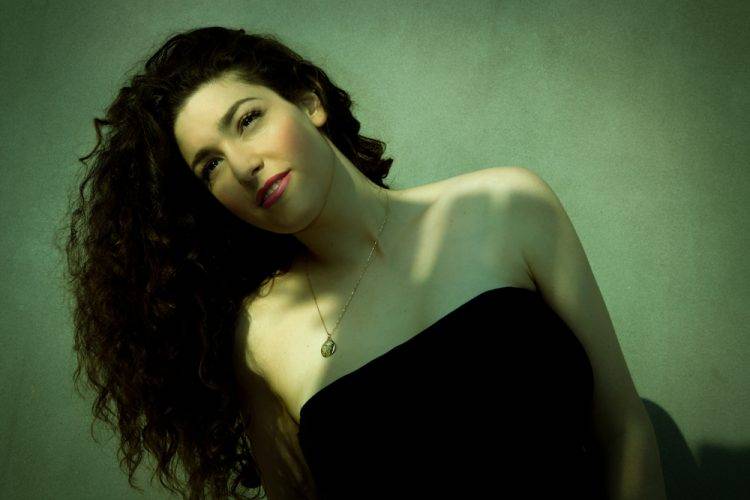 Greenwood is a name most Foo Fighters fans would be forgiven for not being familiar with. A Cousin of Grohl's wife she has had some moderate success in the musical world but never quite reached the mainstream. Some fans may remember her past collaboration with Grohl, a duet on a song titled 'Sing You To Sleep'. Greenwood was confirmed on the record by Grohl in an offhand comment when discussing other guests during an interview. "Taylor Greenwood is on there too" he told The Sun.
It is not confirmed which song she will feature on but she did post a message to instagram noting she was "recording bg vox for the COOLEST project that I'm not allowed to talk about" at a time when the album was not announced. In another post she is seen with an acoustic guitar, although it is unconfirmed if that was for the Foo Fighters record or her own work.
Dave Koz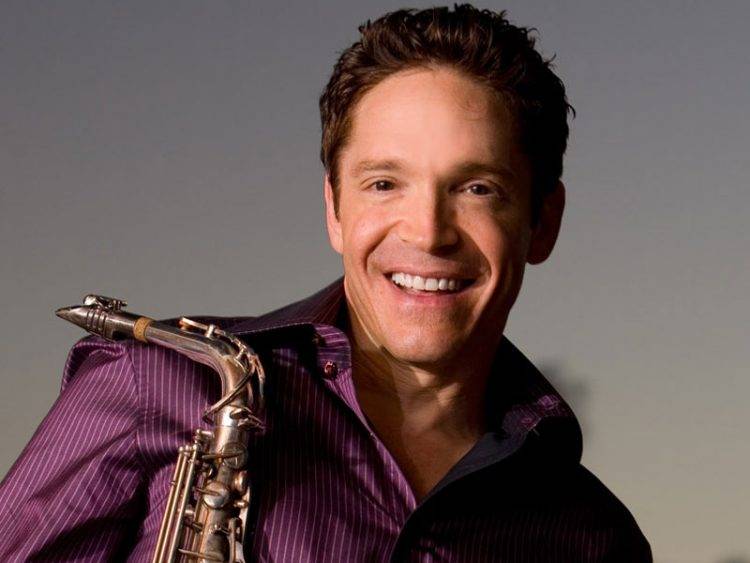 Another name that may not be instantly familiar to rock fans, Koz is a Grammy Award winning saxophonist and he and Grohl have been acquaintances for many years. Like Jessy Green, Koz confirmed himself on the record in a post to Instagram. "I can finally spill the beans that I had the chance to fulfill a big music dream, playing on the new Foo's album" he announced.
Of course his contribution to the record is with his saxophone and it was confirmed in a later article the track he would feature on would be 'La Dee Da'.
Inara George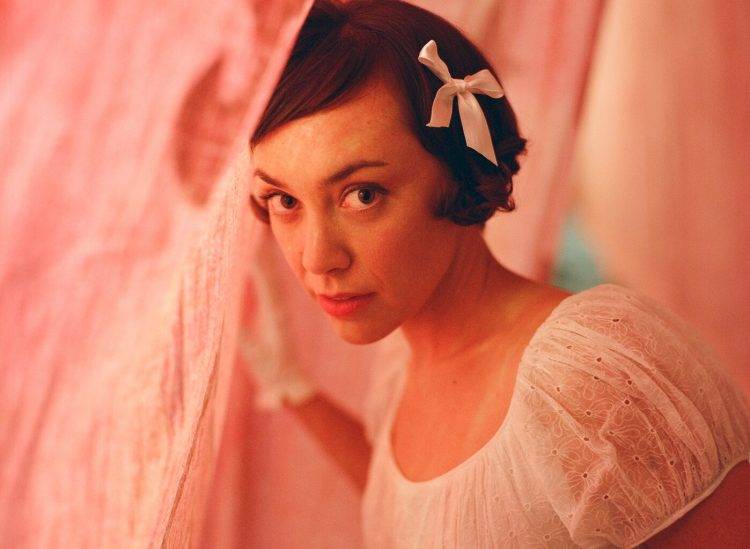 'Concrete And Gold' was produced by Greg Kurstin and one of the reasons Dave Grohl chose him was the admiration he had for his band, 'The Bird And The Bee'. Kurstin is one half of the pop duo, the other half is Inara George. Whilst we've not heard a direct quote from Grohl on her contribution she was a name revealed to the press, providing backing vocals on the track 'Dirty Water'.
Paul McCartney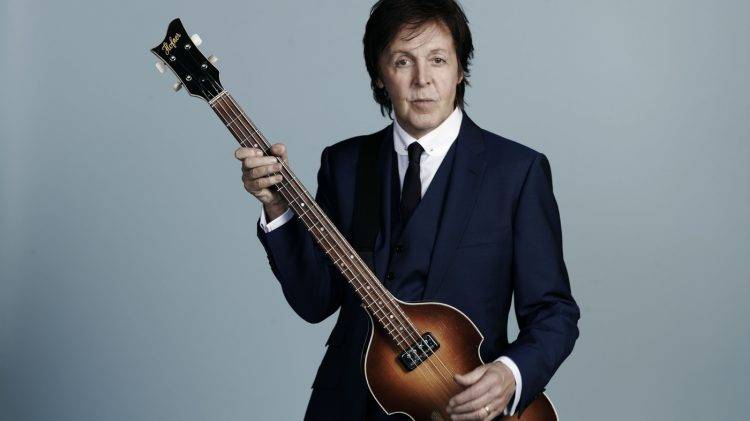 Photo: Mary McCartney
The latest confirmed guest on the record is a name everyone should be familiar with, Beatles legend Paul McCartney. His participation was revealed by Grohl in an interview with ET Canada although not in a manner one might expect. "Paul McCartney plays drums on one of our songs" Grohl revealed.
Yes, drums. "He hadn't even heard of the song. He comes in and Dave picked up an acoustic and showed him real quick. He sat on his special drum set that his tech set up for him. I sat there with a drumstick conducting. He did two takes" he added.
The big mystery guest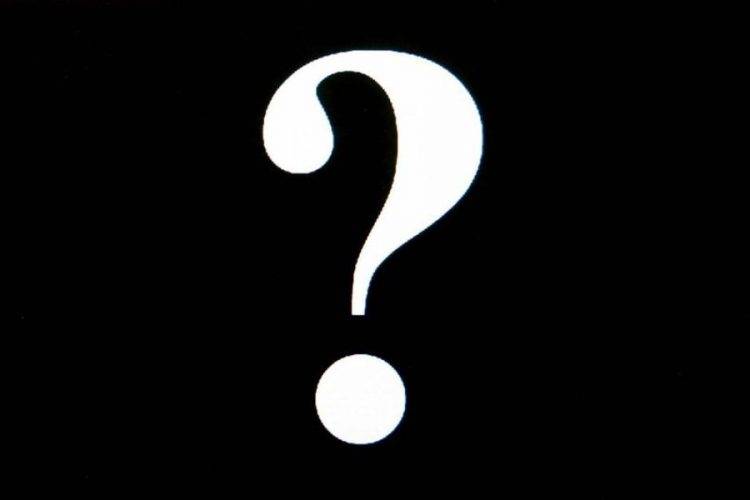 There is one further guest we know of, in a fashion. Grohl's now famous "Biggest pop star in the world" that he is vowing to keep secret until the album releases. Since revealing the mystery guest he has discounted who it isn't, including Taylor Swift and hot favourite Adele. The wait to discover who it is however, continues, with Grohl confident nobody will guess the identity.
Are there even more guests yet to be announced? Possibly, as soon as we know of any others we shall let you know!