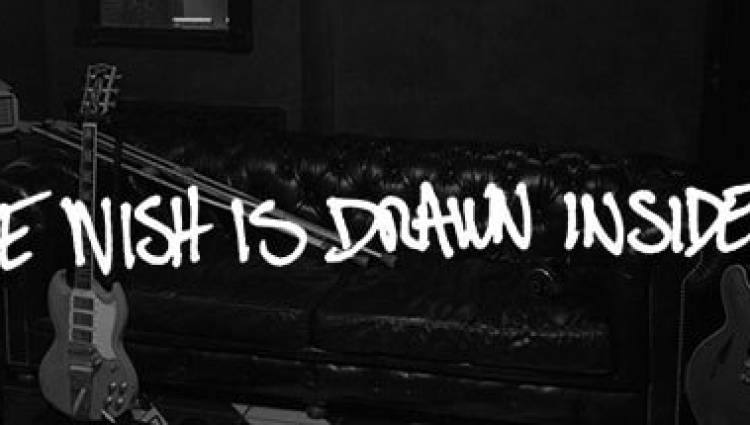 For the past few days Foo Fighters fans have been both excited and curious about the countdown timer that has appeared on the official website, with an end date of November 22nd or 23rd depending on your location in the world. The site features several mysterious (and not so mysterious) clues but what does it all mean and what may it be leading to? Let's take a look at what we know so far.
On October 2nd and 9th the band were scheduled to perform at the Austin City Music Festival, with three other shows in between. Whilst in Austin the band were apparently staying at the Hotel Saint Cecilia, a luxury hotel in the City with several private suites and lounge areas. On October 8th, the day before their second festival appearance, the band set up a make-shift recording studio inside the hotel and set about recording new musical compositions. Whilst they appear to have been staying in 'Suite 4', one of five large private suites on the grounds, the recording equipment was actually set up in the 'Lounge/Bar' area. Below is a photo comparison to show the lounge in promotional photos alongside the image currently used as a background image on www.foofighters.com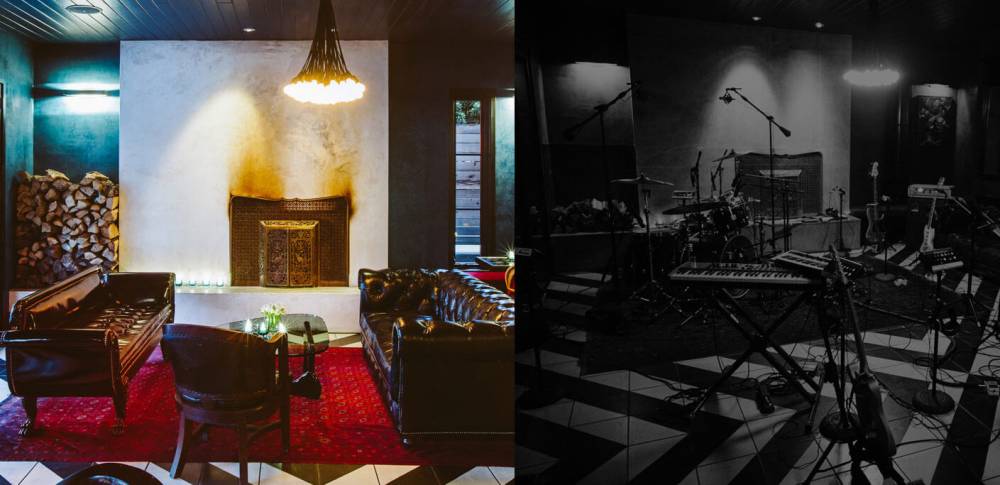 Why they decided on such an unorthodox recording location is currently unknown. Just across the road from the Hotel Saint Cecilia is Aryln Studios, a state of the art recording studio with a rich history of recording artists including Arctic Monkeys, Bonnie Raitt and Buddy Guy. Most of the band were in fact at the studios following the first weekend performance but seemingly not on Foo Fighters business. They were instead taking part in the "TargetStyle ACL After party", hosted by Danny Clinch. Images of that evening can be seen here on Getty Images.
What we do know, thanks to a comment by Dave during the second ACL performance, is that five new songs were recorded during the session and that one of those songs features backing vocals from local musician Ben Kweller. From the background images currently seen on the official website we can also conclude Rami Jaffee was part of recordings, his keyboards seen in several photos.
Also on the official website to date have been two audio teasers which we can now safely assume originate from this recording session. The first, still available to listen to here, is of Dave Grohl commenting on a piece of music that they appear to have just finished playing at the start of the clip.
"I don't know about that weird, three guitar thing. I feel like it should be something else [Hums riff]. Let's just do two."
The second clip, again still available to listen here, features an actual piece of music, a spacey guitar piece that seemingly loops two to three times.
So what can we take from everything? Fans have speculated what is at the end of the countdown from an announcement of more 'Sonic Highways' episodes, Dave having his cast removed and various theories on live performances from China to Glastonbury. All of the signs however now surely point towards a release of at least some of the songs recorded during this session. How many, In what format and for what underlying reason, we can only wait and see. In the meantime, check out the gallery of current background images on the website below.