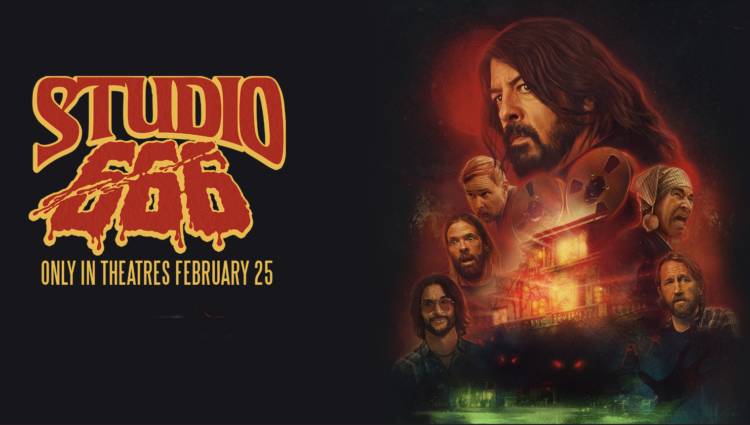 When Foo Fighters dropped the release info for their tenth studio album Medicine at Midnight in 2020, an early theme that was dropped but not really picked up again was the story about the 1940's Encino house they'd rented for recording being haunted. In the early days of teaser promos, it appeared to be evolving into a more coherent narrative, with the 'X' flaming coffin imagery, but which turned out to be specifically about the 'Shame Shame' video. Part of the difficulty in investigating the haunted house theme was the band's insistence that a confidentiality agreement relating to the pending sale of the property prevented them from going into any great detail. So once the album was released, the thread seemed to be dropped.
However, rumours began to circulate among the fan community that this might not be the case. Folks attending recent shows noticed new merch casually slipped in with the more familiar gear, and the band's updated guitar picks, featuring as-yet-unexplained horror iconography. Finally, today, all the rumours and speculation were confirmed by an official announcement from Foo Fighters: Studio 666, the band's debut feature film, will have a theatrical release on February 25, 2022.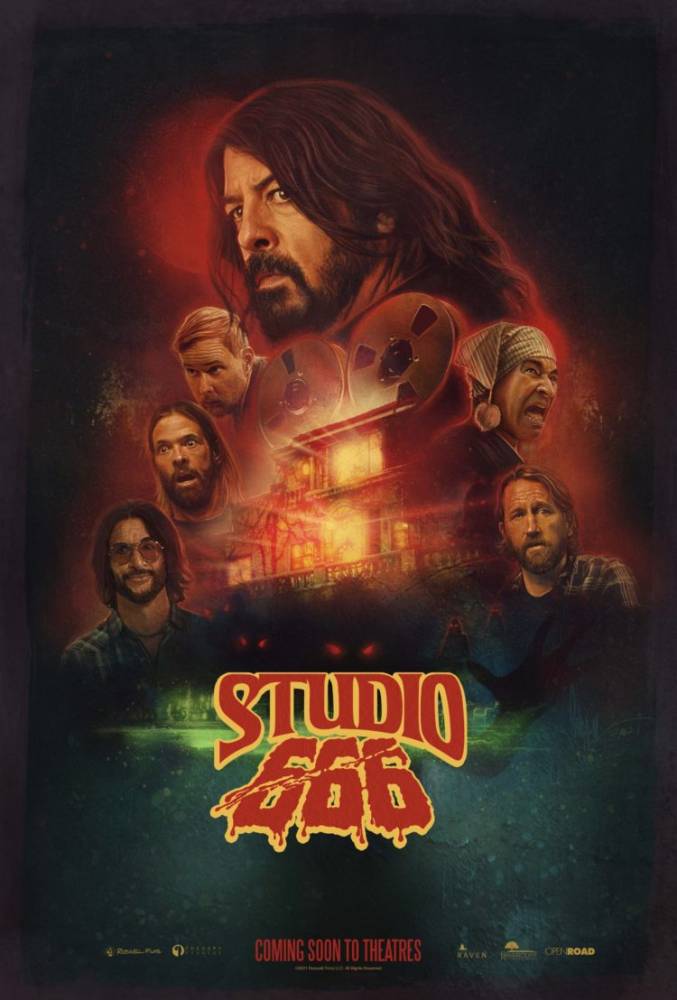 he synopsis for the film sees the band move into the Encino property to record their album (so far, so good); however, the house is "steeped in grisly rock 'n' roll history". Soon, they find themselves overwhelmed by supernatural forces that threaten not only the album, but their very lives. Dave Grohl was playing the long game with this one, as he said in the press release announcing the film: "Told you that place was haunted!"Every band member has a featuring role in the film. Other cast announced so far include Whitney Cummings, Leslie Grossman, Will Forte, Jenna Ortega and Jeff Garlin. Actor Alexander Ward, known for his character work as monsters and ghouls, also confirmed via social media that he will appear in the film, in an as-yet-unknown role. Marti Matulis will be 'The Caretaker' and Jason Trost will be 'Tech'.
A preview of SFX Magazine had Brad Pitt attached to the project, however, this no longer appears to be the case.
A score has been composed by Roy Mayorga, and in the ultimate 'get', the movie's theme written by John Carpenter, director/composer of Halloween, The Thing, The Fog, Christine, Prince of Darkness, and Village of the Damned, among other credits.
The 'Untitled Foo Fighters Project' IMDb listing as previously mentioned has been updated to confirm that it is Studio 666, with a new and accurate release date.
According to film and TV hair stylist Sarah Ault, filming occurred in February and March of 2020 before going on hiatus (no doubt due to COVID) and resuming production in September 2020 (when, presumably, they also filmed the Freshpotix video).
As previously announced on the FooFightersLive.com Instagram, the film will be directed by BJ McConnell, who said: "Take that '60s/'70s old school band film fun, mix it with horror and STUDIO 666 is born! I am so ecstatic for audiences of film and music to come together and enjoy our film." The film will be produced by Therapy Studios, who have been behind many of the band's visual productions in the last decade. Studio 666 will be released under Roswell Films, a sister company of Roswell Records, owned by Dave. The movie is based on a story by Grohl, with the screenplay written by Jeff Buhler and Rebecca Hughes. Executive producers are John Silva, Kristen Welsh, John Cutcliffe, Gaby Skolnek, Dave Grohl, Nate Mendel, Taylor Hawkins, Pat Smear, Chris Shiflett, Rami Jaffee, James Masciello, Matthew Sidari, Mitchell Zhang and Open Road's Ortenberg.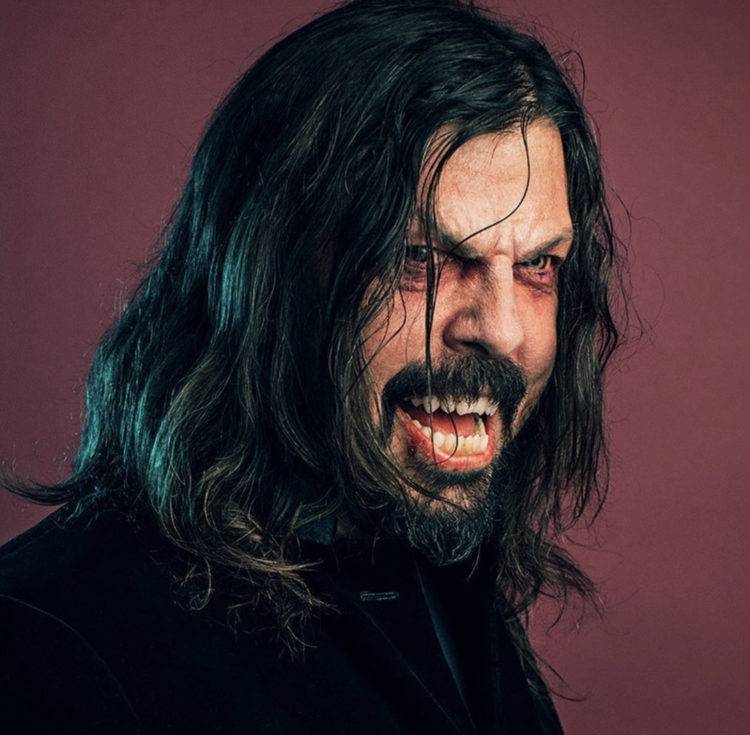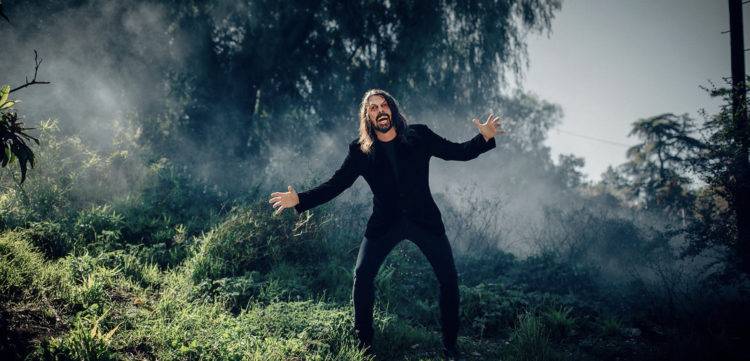 In the press release, Dave said: "…we can finally let this cat out of the bag after keeping it our best kept secret for two years. Be ready to laugh, scream, and headbang in your popcorn. STUDIO 666 will f*ck you up."
Studio 666 will first be domestically released in 2,000+ US theatres on February 25, 2022, with international screening dates yet to be announced. An official website for the movie has gone live.
For further updates, follow the dedicated Studio 666 Twitter and Instagram accounts, the band's official socials, and of course, the FooFightersLive.com Instagram!