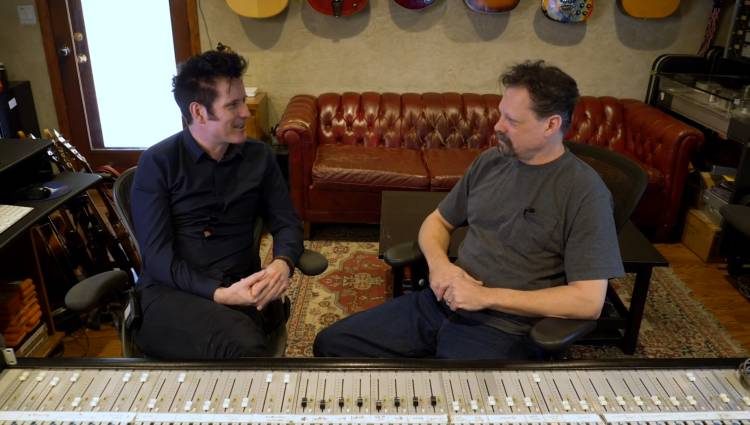 For the last few years well-known music producer Warren Huart has been running an online video series entitled 'Produce Like A Pro', offering up hours of advice for budding producers in the music industry based on his illustrious career.
Something Huart does as part of this series is called 'Inside The Song', where he sits down with producers and engineers of world famous songs and explores what went into recording them with the people who were there.
Bradley Cook is a Los Angeles based engineer who has worked with many huge acts over the years and one of those roles was with Foo Fighters, during recording of their second record 'The Colour And The Shape'. Production of the album was troubled with recording initially beginning at Bear Creek Studio in Woodinville, WA, before moving to a cheaper studio in Hollywood where the record was essentially re-recorded without drummer William Goldsmith.
The engineer first sat down with Warren to discuss what is arguably the bands biggest hit, 'Everlong'. The pair discuss the drumming techniques, guitar tracks and the almost hidden vocal overdubs by Louise Post, including the rather unconventional manner in which they were recorded.
Following the success of the initial video the pair then moved onto the equally huge 'My Hero', covering more insider aspects of how the track was put to tape, including the huge double drum intro.
Check out both of the videos below:
If you enjoy content like this and want to know more behind the scenes information on this and every other Foo Fighters recording session over the years, check out our book '7 Corners', released in March. The book is jam packed full of information behind the scenes of every Foo Fighters song in great detail, including demos and unreleased tracks.
The book is available as a paperback edition as well as a selection of digital formats. For more information and how to buy the book, visit the 7 Corners minisite here.