As much as the 25th anniversary of Foo Fighters is about saluting history, it also signifies the legacy still being made. They may well be one of the most enduring rock bands around, but they didn't earn this elevated status by worrying about having something else to prove. The self-assuredness of knowing exactly who they are and who they aren't is what brings an album like Medicine at Midnight to life – a work that builds upon, and implicitly trusts, its solid foundations.
The pitch: Make a groove-driven Foo Fighters record that inspires as much wiggling at home as it will when it's safe to return to large-scale live shows. The word 'dance' made some fans nervous who were firmly in the mindset of something without the frills: Rock that does what it says on the tin. Yet as Dave recently said during an interview for iHeartRadio's ALTer EGO, defying expectations is precisely what excites them. There is a playful enthusiasm infused in Medicine at Midnight, as they rummage through the toolbox containing elements of their sound in the last 25 years and introducing new devices. To that effect, they've made a collection that consolidates and enhances their musical identity.
The strategy is apparent in opener 'Making A Fire'. Its deceptively minimalist intro quickly expands, its lyrics delivering a sermon on the self-reliance granted by speaking and living one's truth. At several points, the track feels like we're at a revival meeting, only the salvation found here is from aspects of the self that, for whatever reason relevant to the listener, had been subdued. This ambience is provided by Dave Grohl's eldest daughter Violet, who has recently emerged as a gifted musician and joined the 'Grohlettes' for several dates on the Concrete and Gold tour. Taylor Hawkins' tempestuous fills and the bit of call-and-response going on between the guitars and the vocals in the second verse also make this a riveting start.
'Shame Shame', the lead single, could be interpreted as the yin to the former song's yang – an opposite but interconnected condition. It stands out in the track listing for its comparative darkness and intimacy, its instrumentation conjuring the feeling of hidden desire mirrored in its lyrics. It is anticlimactic, in the sense that the chorus does not release the tension but magnifies it, but that's why it is so effective as a composition – it forces the listener to meet Dave-as-narrator where he is, in a state of yearning without relief. Shame as a moral emotion is uncomfortable, so the repetition and strain are intentional tools used to induce the discomfort we as humans try to avoid to protect ourselves.
We are allowed a breather in 'Cloudspotter', which includes a riff developed between the end of Nirvana and the beginning of Foo Fighters. As an ode to a pessimist committed to stressing the negative, the song rejects adopting gloominess as an entire personality, at the same time giving it a name by which it shall be known. The high-low vocal overlays are reminiscent of 'Rope' and the "bang bang" is on loan from the criminally underrated 'Saviour Breath', yet both work nicely in conveying the tone, along with the middle eight that comes as a deep frustrated growl.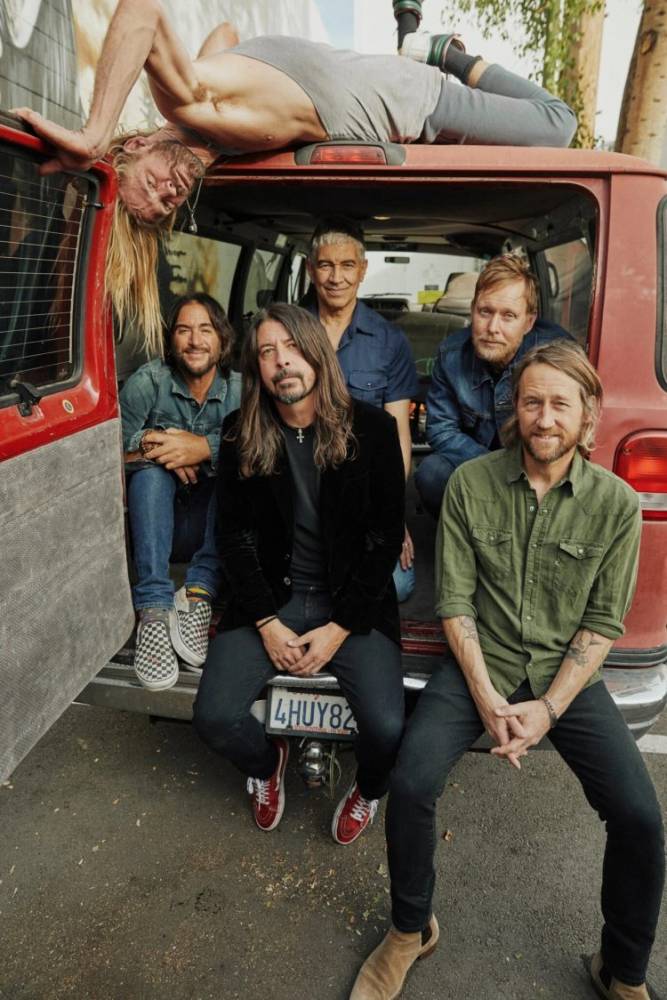 'Waiting on a War', released as the third single, is another example of how Foo Fighters enjoy teasing the listener's ear with what they expect to come next. Much of the song is suspended in that space between dread and comfort, capturing the feeling of the quiet before the storm. By the time this is resolved, the song escalates to its uproarious climax, with it delivering the words that drive change: "I need more". When these guys fly, they soar. This is a lively track that is easy to imagine as a great collective bounce when the time comes to play it for crowds.
The title track is where it earns the comparison to David Bowie's Let's Dance album, and like its inspiration, Dave shows himself as a very smart and agile vocalist – prowling in his lower register, then bringing power and clarity when he goes up high, while moving smoothly in between. As a Foo Fighters song, the elements that make it distinctly theirs are carefully added and taken away – a protracted word here, a harmony for emphasis there, a guitar riff counterbalancing the vocals upfront. The effect, like the vice alluded to in the song, is intoxicating. Omar Hakim, one of the only guest artists on the album, is in familiar territory but each snap and thunk that accentuates 'Medicine at Midnight' is bespoke, his percussion performing its own dance within the song's lustful groove.
The scorching riff of 'No Son of Mine' ushers us back into more familiar territory. Giving praise to Lemmy, the second single snarls at the hypocrisy of leaders who pontificate on morals and values they fail to hold themselves. Be it religion, politics or family dynamics, the track blasts these falsities sky-high with the vigor that shows when this band really cuts loose. There's a break when the song accelerates and is then reconstructed into a foot-stomper, putting it up there with some of their best hard rock material. Dave's typical nonspecific songwriting gives a voice to a shared displeasure.
Following this with 'Holding Poison' further proves that Foo Fighters are the kings of the bait-and-switch. The layered synth rock that suddenly plummets into a sonic inferno is an unexpected thrill. Lovers of turn-of-the-century Foo will appreciate the callbacks in this song's design, with verses to bang your pots and pans to and swirling layered vocals leading into gnarly cymbal crashing.
A tabla-sounding percussion signals a tonal shift into 'Chasing Birds'. Dave's gentle but solemn vocals feel meditational against the dreamscape of this more delicate piece, the lyrics juxtaposing against a tale of spiritual downfall. As a smooth interlude, it would seem like it breaks from the convention set by the rest of Medicine at Midnight. However, when read as the penultimate chapter in the album's story, its deceptive serenity makes it the other side of the same narrative coin. Cited as keyboardist Rami Jaffee's favourite song to record "because there's so much mellow electric piano on it", the space it creates reveals more about Foo Fighters' dynamic as collaborative musicians.
We close on 'Love Dies Young', and if you haven't been inspired to hop around yet, the chugging guitar giving its cue will give us no choice. Despite its words being a testimonial to the folly of love, the track belies its subject by giving itself wholly through its glorious production, cautiously bracing itself for love's bittersweetness. The verses sprint to passionate choruses, interspersed with an energizing riff and a refrain; it feels reminiscent of The Killing Joke's 'You'll Never Get To Me', on which Dave contributed drums in 2003. It's a sure-fire all-in stadium bounce that inspires hands to be thrust into the air with the hope, if not the trust, that it's worth it after all.
As polarizing as Greg Kurstin's appointment was at first, he must be applauded for the way he has embraced the challenge of producing Foo Fighters. He deeply understands and appreciates what the band's sound is at its fundamental level, or else he wouldn't have such clarity of vision in how to expand their musical environment. The balance is spot-on, rollicking in the exploration of these new textures without anything feeling excessive or unnatural. He just gets them, to the extent that they can comfortably loosen the reins and see where they go.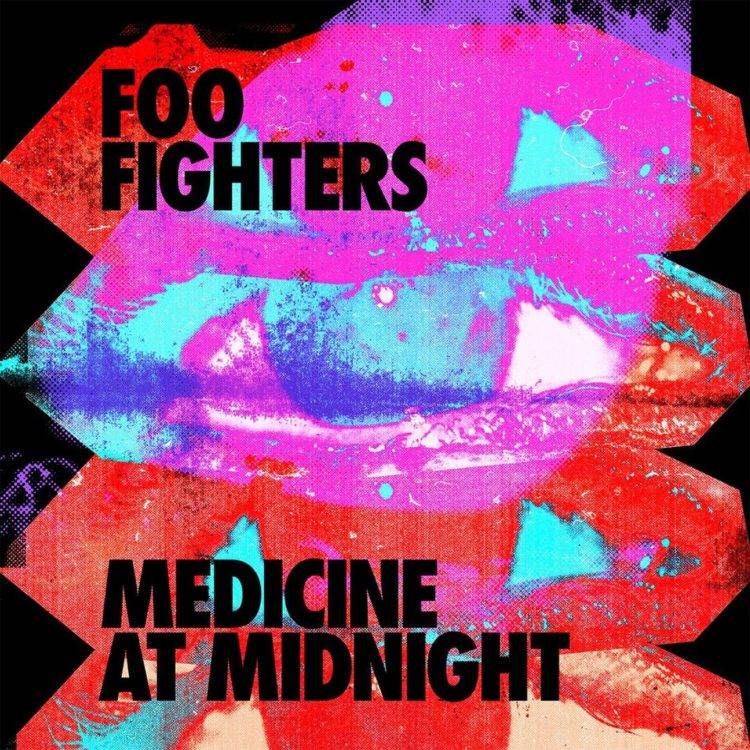 At 39 minutes, Medicine at Midnight is the shortest Foo Fighters album to date. It has been suggested that several more tracks were recorded in these sessions but were left off the final lineup, leaving a question mark as to the fate of this unreleased material. But when the finished album feels so large and not a second is wasted, it has succeeded in saying all it needs to say. It is no mean feat for a band to continue producing interesting music a quarter-century since their inception, and it is their zest for rock, and examining those dimensions, that rewards them with their staying power.
Medicine at Midnight comes out on February 5 worldwide and is available for pre-order and pre-save here.