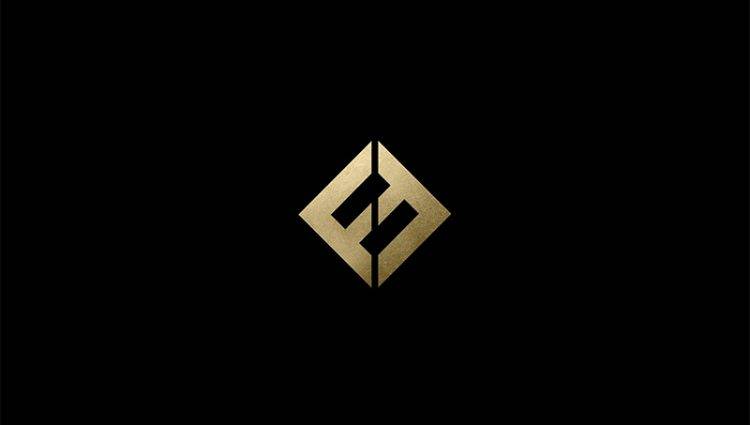 The journey of a great band is drawn on a map of growth and integrity, a path that evolves as they determine what they are, what they are not, and what they could become. Since the debut album, the reputation of Foo Fighters has been firmly established, their name becoming a shorthand stroke denoting accessible, high-powered rock music. Yet to describe them as such is to forget that this band loves to keep listeners on their toes and explore their own dimensions. The Foo Fighters sound is, and always has been, dynamic. Their latest release, Concrete and Gold, is a ballsy statement to that effect, and perhaps the ultimate sum of all their travels so far.
Even without the cue given by Dave Grohl that the album is about "desperation and hope", Concrete and Gold invites the listener into a story, setting the scene with the opener 'T-Shirt' with its perspective of a fiendish power play: "I just wanna sing a love song / Pretend there's nothing wrong / You can sing along with me". Beginning softly and serenely, it suddenly erupts. What this achieves in its short running time is to play with our expectations, preparing us for what lies ahead.
So we are propelled into 'Run', a track already familiar to us as the first single but when it's heard in the context of the full album, it creates another level of interest. It is a full-bodied belter that harnesses the fear, rage, and insurgency rattling the bones of society as it stares down that which threatens it. Every element causes the heart to pump faster, from the Fury Road-like war drums to Dave's urgent vocals that hop between calls and sharp screams.
'Make It Right' has already earned a shout-out as a remarkable track before its official release, and deservedly so. A jittery, bluesy offering, it teases the listener to keep up as it switches from an exciting groove to a psychedelic swell.The song features Justin Timberlake (the hotly-speculated 'biggest popstar in the world' finally unveiled) contributing back-up vocals, but whether or not you would have figured out it was him, let's make something clear about all these guest musicians: This album is not crowded at all. Each one blends beautifully into the mix, ably achieved by producer Greg Kurstin, and there is no question that this is the band's record.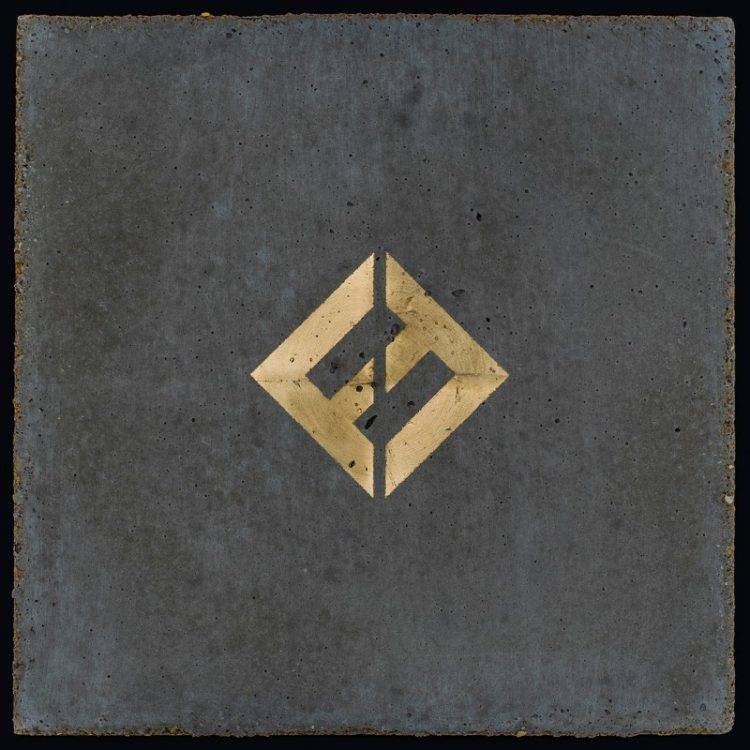 The strategic artfulness of the track order is evident by the time it reaches 'The Sky Is A Neighborhood', one flowing effortlessly into the next. 'Sky' is gorgeous and anthemic. The chorus will stick to you like a barnacle long after it's over and the inclusion of a string section (led by long-time Foo friend Jessy Greene) creates a sensation of drama. Just as you are soothed and transported, the guttural, fuzzy bass intro of 'La Dee Da' shakes us awake again. The song was an instant hit when a teaser was played at the Cheese & Grain earlier this year, and subsequent performances (mostly joined by Alison Mosshart, who also collaborated in-studio on the track) have proven it to be an exciting addition to the set, but the final studio version is even more satisfying. Its rant on alienation and disillusionment is perfectly conveyed with grinding acidity.
'Dirty Water' gives more of the bait-and-switch that underlines a lot of this album. Stretching for over five minutes, the playful time signatures captivate you before its sudden explosion in energy and volume. This is one of the tracks on Concrete and Gold that showcases the talent that Rami Jaffee brings into the fold. Between this and 'The Line', it is abundantly clear that they consider him to be an asset to the band and although he has been part of the team for some time, Concrete and Gold feels like it has given room for him to really have some fun.
'Arrows' may be considered the more straight-down-the-line 'conventional' song in the mix, if familiarity is what you are after, but it is not for this reason that the song ought to be acknowledged. It is just as earnest and mature as the others, displaying strength in its storytelling as it frolics in and out of what the listener thinks is coming next.
The song acts as a bridge to the second half of the album that gives the listener a chance to catch their breath but not to entirely kick back just yet. As such, 'Happy Ever After (Zero Hour)' is gentle and harmonious, settling in comfortably and offering a moment to take it all in. All band members pitch in with percussion but it is kept simple and straightforward while the backing harmonies drift through like a soft breeze.
Another prolific guest, Paul McCartney doesn't do anything extraordinary with the drums on 'Sunday Rain' but he certainly doesn't have to – he holds it steady while the vibe builds around it. Taylor's vocals are sultry and restrained, until towards the end when the listener is reminded what a remarkable range he has. His voice, like the song, is raw, a bit swampy, and quite beautiful.
'The Line' has either grabbed fans straight away or gradually grown on them; either way, the song is tenacious on a lot of levels. It's another keen representation of the album in that it doesn't show everything upfront, its thoughtfulness found in the details. The swirling of mellotron and organ in the mix give the song more depth than if it were played straight. It's the album track that edges closest to pop, and is that really such a dirty word?
As a closer, the title track brings together all the elements of the preceding songs and culminates, not in a totally wild cacophony, but in an ethereal, unifying force of nature. They leave us with sustained guitar feedback much like they do at shows – they regard their audience, take their bows, and step away. I am reminded of how The Beatles tied a bow on Abbey Road with the final moments of 'The End', although there is no finality to be found in 'Concrete and Gold'. If anything, with a firm hold on hope, we all might find a way to keep going. (But not before we're reminded that these are Foo Fighters with an unexpected "fuck you, Darrell!" at the very end, a nod to the man who mixed the album.)
In making this record, Dave encouraged his bandmates to bring in gear that they didn't normally use, a method of thinking outside the box. It worked incredibly well. Every last member is present and accounted for in the mix with each one having a spotlight moment somewhere on the album. Daniel Levitin, author of This Is Your Brain On Music, describes music as organized sound, but that songwriters manipulate the expectations within that organization – emotional resonance is achieved when those expectations are and are not met. For an album with such heavy themes, the production is delightfully frisky and by the end, it reshapes the casual listener's understanding of what the band's 'sound' is. For the more die-hard fan, it underlines all the reasons why they got into Foo Fighters in the first place.
Concrete and Gold is distinctive, cohesive, and stimulating. It is a confident and intelligent offering that positions the band as masters of their own domain.