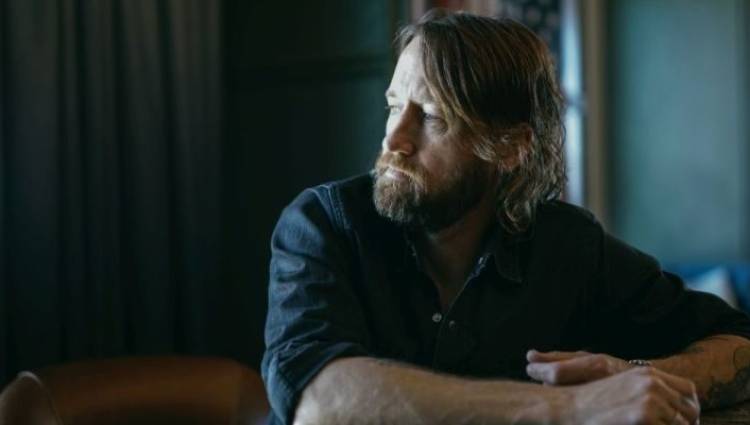 The evolution of Chris Shiflett as a solo artist has been a journey well worth following. Between Jackson United and the Dead Peasants, followers of his work were never quite sure in which direction the pendulum would swing. Chris's repertoire and influence seems to defy the convenience of genre. Where we land now, with today's release of Hard Lessons, is a place of confidence, a man who has both relaxed into an identity and taken a playful resolve to colour outside the lines.
Chris recorded Hard Lessons in the midst of the Foo Fighters' Concrete and Gold tour, and being in Foo Mode has certainly invigorated this collection. Tracks like 'Welcome To Your First Heartache' were always bound to have a rousing, arms-around-your-mate-with-a-flagon-of-ale bounce to it, with the song serving as comfort for the subject and nostalgia for the listener. The album name takes its most literal meaning here, but it can be found woven throughout, either retrospectively or as a premonition of the work that must come from what society faces in the present. Rodriguez once said of his biggest song 'Sugar Man': "It's a descriptive song, not a prescriptive song", and Chris is careful not to be too moralizing in his takes. 'This Ol' World' comes closest to raw sociopolitical fatigue, while conveying empathy and hope, wanting to draw people nearer rather than reject them.
The hallmarks of country and Americana in particular are there but Hard Lessons delights in using all the crayons in the box. 'The Hardest Lesson' is a groovy, raucous jam wherein the drums and guitars sound like they're having a ball. 'The One You Go Home To' – a duet with Elizabeth Cook – skips and slides, with vocal swapping that blows a kiss to the finest of Johnny and June. 'I Thought You'd Never Leave' snarls and bids farewell with one hand while breaking dishes with the other. 'Marfa on my Mind' tells a tale of a lapse in concentration, becoming a memory of reverie carrying over into "real life". The song matches the feeling of half-staring at a long stretch of road on a drive that seems like it'll never end, the mind willingly wandering.
Chris was joined once again by producer Dave Cobb, who infuses Hard Lessons with a spirit of spontaneity and celebrating the voice of the singer. Dave may have recently come off the wave of the wild success of A Star Is Born (among his heralded work with such artists as Zac Brown Band, Chris Stapleton, and Brandi Carlile) but his approach to Hard Lessons does not brag or try to reshape it beyond recognition. It celebrates each element and sincerely seeks to create a camaraderie between them. This album has room for everyone to breathe and play, with Chris as gamemaster.
Hard Lessons by Chris Shiflett is out now through East Beach Records & Tapes/Thirty Tigers. Order the album and related merch via chrisshiflettmusic.com or stream via Apple Music/Spotify.