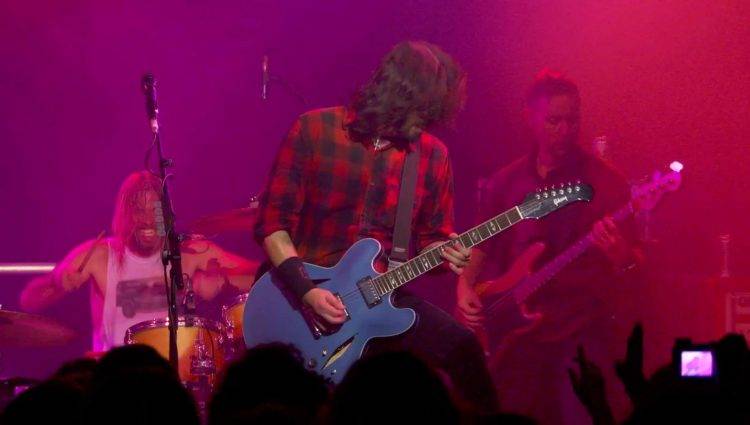 Last night (February 24th) Foo Fighters played their first real show of 2017 with a live performance in front of just a few hundred lucky fans in the United Kingdom. The venue was the Cheese & Grain cafe/bar in the small town of Frome and after announcing their much anticipated Glastonbury Festival headline appearance the band then ripped through a 2 hour+ live set featuring a live début of 'Sean' from the Saint Cecilia EP, as well as the usual classic hits.
You can read the full recap of the days events in our coverage here.
The performance was streamed live via foofighters.com for fans not lucky enough to be there in person and we have directly captured the video stream in 720p HD quality. So if you missed the broadcast or just want to relive it, here is your opportunity to do so.
The video weighs in at 1.91GB and includes the entire performance as well as the pre-show announcement of their Glastonbury Headline slot.
We've also uploaded an audio version in two flavours, a standard FFL archive format FLAC and also since this was a lossy broadcast, MP3. Both versions are track split with full tags.
Download FLAC version (740MB)
Download MP3 version (193MB)
As always we provide these downloads as fans for other fans to enjoy, for free. We encourage you to share these links with other fans around the world.