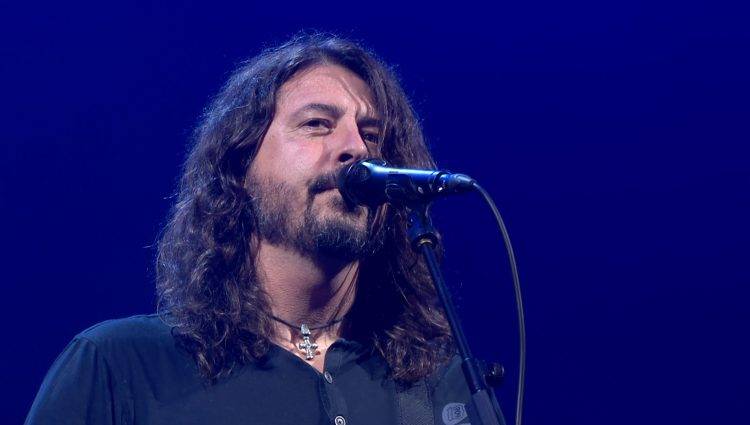 Foo Fighters finally made it to Glastonbury yesterday, pulling off a huge headline set in front of hundreds of thousands of fans. You can read our review here.
As you would expect, FooFightersLive has you covered with downloads. We've got three flavours for you to download the show, depending on what you're after.
Video
Firstly, for those who desire the absolute best quality with no care for file size, we have a super HQ feed version of the full video. For the nerds, these are the technical specs:
1920x1080i Resolution
4:2:2 Chroma Subsampling (Regular HDTV and even Blu-Ray is only 4:2:0. This means deeper, richer colours)
30Mbps Bitrate (HDTV broadcasts are around 7-15Mbps, even Blu-Ray isn't always this high)
384kbps MPEG-2 Stereo Audio
The file weighs in at 32GB so of course offering a direct download is out of the question. Instead, we've set up a torrent on popular live music torrent tracker DimeaDozen.org. If you don't already have an account you'll need to register a free account. Please also be aware that the website operates a ratio based sharing system, which you must maintain at 0.25 at minimum.
Get on the torrent via this link.
Seeding has only just started at time of publication, so be patient as it's uploaded.
This is a very large download and that means if you want to download future recordings, you'll need to make sure you also upload at least 8GB to remain above that ratio. Please do not just download and run, keep sharing for your fellow fans!
If that version is just a little too big and insane for you then we also have a 'regular' HDTV recording from BBC2 HD to share. This is a much more reasonable 9GB in size and is also on Dimeadozen.org, right here. Again, you'll need an account if you don't already have one. Of course the quality isn't on the insane levels of the above feed, but it's still very good, HD broadcast quality.
If you don't have a Dime account, are unable to get one or are unable to download torrents at all, bear with us. We'll try to find alternative options for you.
Audio
Fancy just the audio? We've also got you covered. Unfortunately our recording of the UK feed of BBC 6 Music was very incomplete because they cut away from the Foo set to air other acts. We will share that eventually for completists, but we know most of you want the full show.
So instead we've got audio to share ripped from the above satellite feed. We've decoded it to FLAC and included tags, album art and such for you.
You can download the audio version here, on Mega.nz. It weighs in at 868MB.
Enjoy these downloads that we continue to bring you, the fans, totally free! Do not sell these recordings! Make sure other fans are aware of these free downloads.