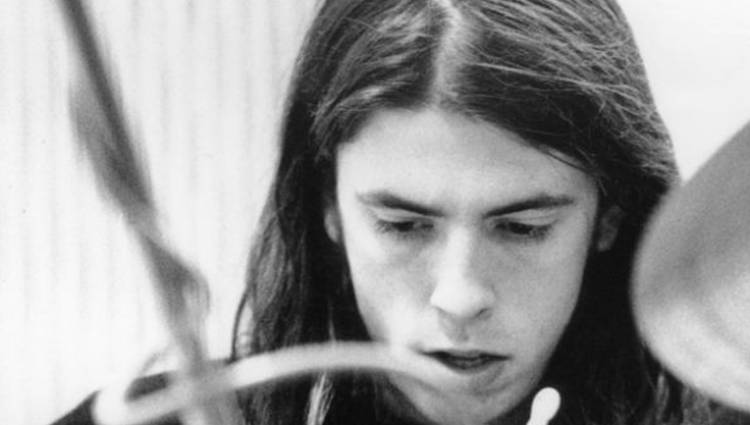 It's well known by now that during Dave Grohl's tenure in Nirvana he would spend much of his free time recording his own demos and ideas, usually with Barrett Jones in his Laundry Room Studio. Many of those demos have now seen release, such as 'Pocketwatch' and the 2015 EP 'Songs From The Laundry Room'.
The vast majority of those early demos would see Dave recording all of the instruments himself but today a recording has surfaced of a very unique jam session. Reported to have taken place in 1992, the session features Dave Grohl on guitar, Krist Novoselic on Bass and Rey Washam on drums. Washam had been in several bands including Scratch Acid, Ministry and Butthole Surfers.
The jam session is said to have lasted for two hours and Rey himself has uploaded a partial 30 minute recording to his YouTube channel. Listen below:
Here is what Rey himself had to say in the YouTube description:
Tape of Dave jamming on guitar with Krist and Rey pre Foo Fighters. 1992 At the Nirvana rehearsal studio. Dave was obviously new to guitar , but had some songs he wanted to try out with a band. I had just quit playing in Tad and Dave asked me to come over and "jam". I had never met Dave or Kurt and Krist even though I had heard Kurt was a fan of a band I used to be in, Scratch Acid.
The jam was very low key , but I had to play Dave's drums the way he had them set up for himself. Krist showed up and fun was had by all. This is only a portion of a two hour jam session. Later that night we went to go see Gun's and Roses at the Kingdome.?
Dave got me into the show and a little trouble started. Maybe a few too many egos in the place. I think the tape speaks for itself. Dave made the right decision to have Taylor play drums in Foo Fighters and not me. He never asked me to play with him again after that night. I still think he's a good guy.
The Guns 'N' Roses show at the Kingdome took place on October 6th 1992, which would then be the date for this jam session if Washam's memories are correct.
Over the 30 minute recording the three jam on several song ideas, including an early version of 'Make A Bet'. Towards the end we can also hear them working on the 'Scentless Apprentice' riff. We've not yet had time to fully analyse the recording so if you hear something you think sounds familiar, let us know!