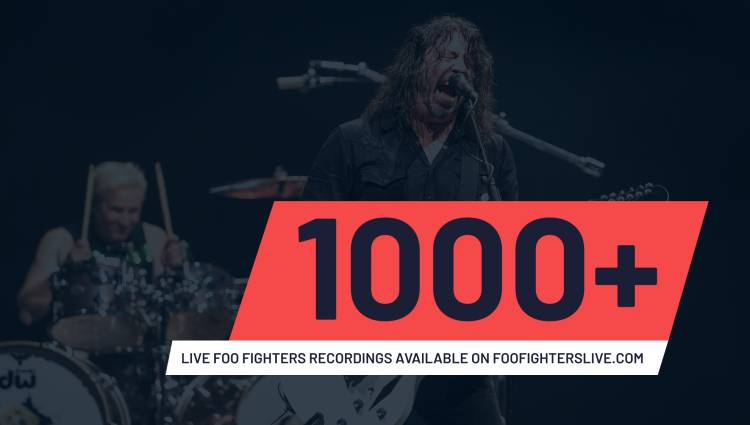 Back in March 2022 we added a large selection of audio recordings to the website for fans to download for free. They've remained available since and we've also been slowly adding to them over the years. Today we have reached the milestone of having over 1000 recordings available to download, with 60+ new and updated recordings added today. Head to this post on our instagram to see the full list of additions.
From the very first shows in Spring 1995 through to the present day there is a huge selection of recordings available, all for free, with no sign-ups, no limits, no nonsense!
There are a couple of ways to find these recordings. Firstly, if you already know what you're looking for or want to grab a few at once, visit the dedicated recordings page. From here you can filter the entire list of recordings by date, type, and importantly, which are available for download. Simply click the download button for the recording you'd like and that's it!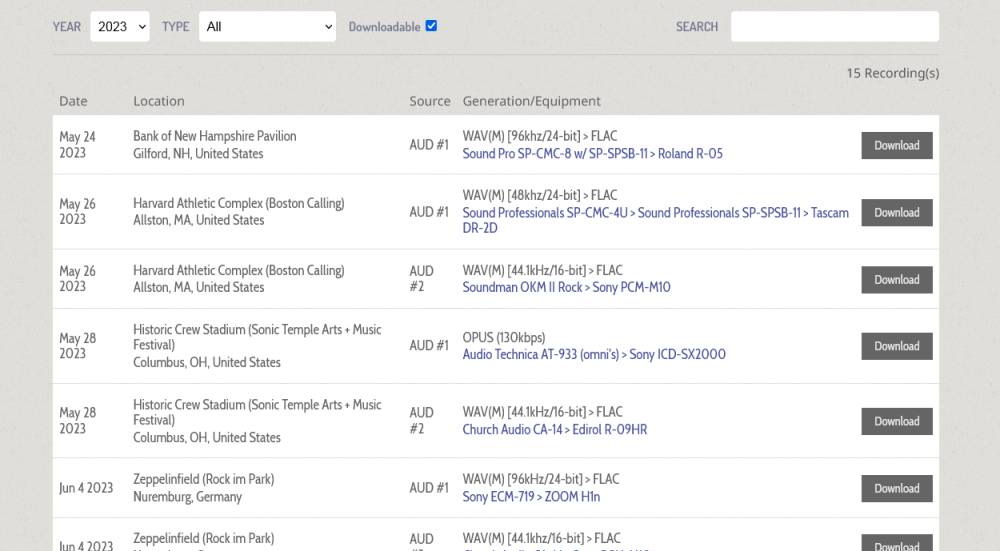 Alternatively you can simply browse the shows section of our website, look through the list of performances for a given year and if a recording is available to download, you'll see a large blue 'Download' button. See an example just below.
Adding recording credits
Another change today relating to recordings is the addition of taper credits for fan made recordings. When we first started the website way back in 2006 one key choice we made was whether or not to note the name of the taper for recordings on the website. On the one hand of course we want to credit all of the great work people do in recording shows for others. However, on the flipside, we wanted to respect peoples privacy and not plaster their name on a public website without their permission.
Having talked to many tapers over the years and again weighed up that choice we have decided that from today, we will list credits. In short, we have had far more tapers say they wish to be credited than those who say they do not. Importantly, we have only credited tapers with names or nicknames that the themselves have posted publicly elsewhere. We have not listed any names that have only been divulged to us in private. Likewise in the few circumstances where a taper has specifically told us they wish to remain anonymous, we have continued to respect that.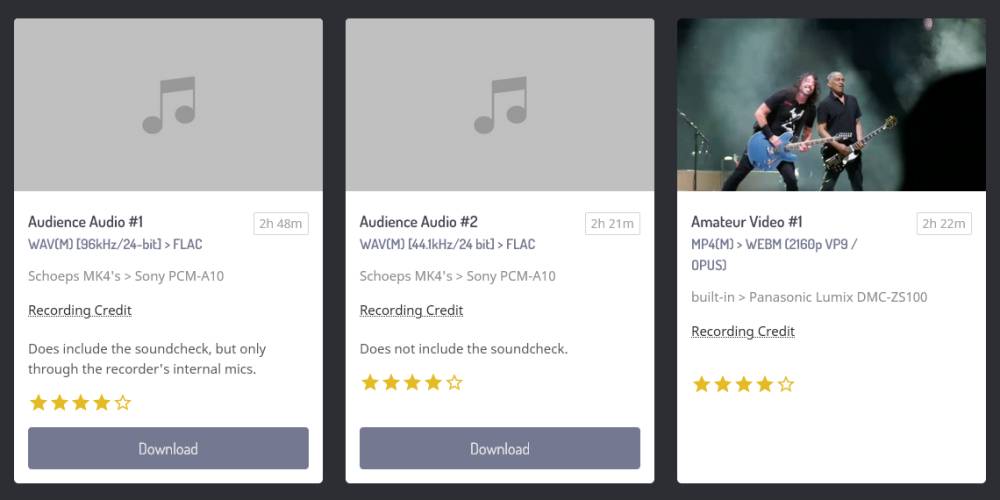 With so many fan-made recordings listed on the website attempting to contact the taper of each one would take a huge amount of time and in many cases is simply impossible and so we have decided to take an opt-out approach. If your name/nickname is listed on the website and you would like it removed, please contact us and it'll be removed immediately.
Conversely if you recorded a performance and you'd like to be credited but aren't currently get in touch and let us know. We've added as many as we can but some names/nicknames have been lost.
Session recordings added
As well as swelling our availability of live show recordings we've also added a handful of session recordings for download. Whilst the vast majority of studio recording sessions are of course officially released and not available we have added a few unreleased takes for download.
Primarily though the additions are to the broadcast section of the sessions listings, with a whole host of radio, TV and online appearances available to download and listen at your leisure. Explore the listings and see what you find!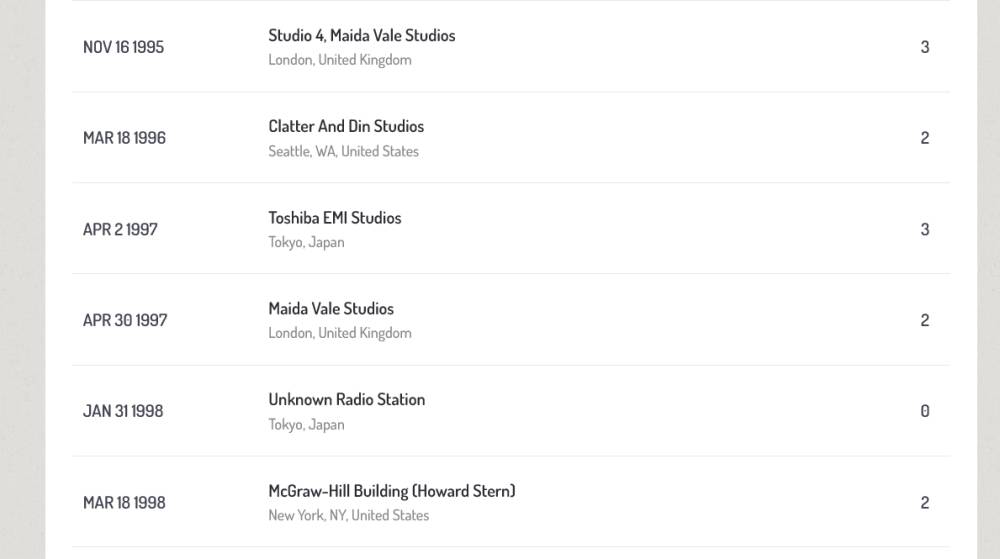 We hope to continue adding even more recordings for you to enjoy over time, so stay tuned!