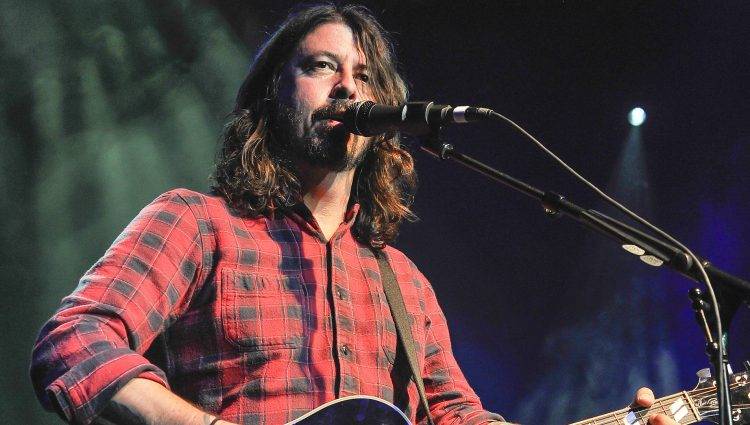 The Acoustic-4-A-Cure IV benefit was held in San Francisco overnight, an event held in aid of the Pediatric Cancer program at the UCSF Benioff Children's Hospital, and Dave Grohl was announced among this year's special guests (replacing James Hetfield). If the line-up already boasting Grohl, Pat Benatar, Mick Fleetwood, Sarah McLachlan, Steve Vai and others didn't already give ticket-holders their money's worth, after Dave played acoustic renditions of 'My Hero' and 'Times Like These', he announced his own guests – Taylor Hawkins and Rami Jaffee – to unveil a brand new track, 'The Sky is a Neighborhood'.
Clocking in at just under 4m30s, the captivating new track seems to tell a story of unrest and could be interpreted as having political allusions given the current climate ("Trouble to the right and left / Whose side you're on? / Thoughts like a minefield / I'm a ticking bomb / Maybe you should watch your step / Don't get lost"). The latest 'I-Hate-Us' and behind-the-scenes work has also rejuvenated Dave's vocals, sounding in finer form than the Cheese & Grain gig three months ago.
Fans waiting for Dave's (and Taylor's) arrival at The Fillmore had no prior warning that the song would get a public debut during the event, so the track was a surprise for most people. However, a video has surfaced from a month ago showing Dave listening to a song while waiting in his car at an intersection, which can now be identified as 'The Sky is a Neighborhood'. The studio track doesn't differ very much from the acoustic performance, and considering that it has been ready in this form for at least a month, it is possible that this is the to-be-determined track that the band will contribute to the 7″ for Planned Parenthood project, which will see a series of vinyl (and digital) singles released benefiting reproductive rights and healthcare.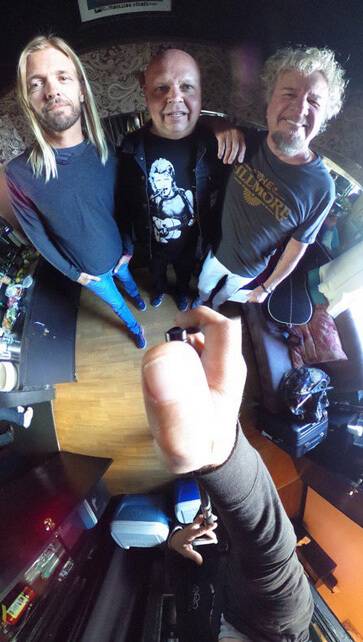 This brings the count up to three as far as song teasers go for 2017. The Cheese & Grain show gave us snippets of two songs yet to be officially titled. Traditionally, these previews have gone on to join the official tracklisting of the upcoming album. With the setting of this third preview, though, we have no reliable word whether its final destination will be a Foo Fighters album, the aforementioned Planned Parenthood project, or something totally different.