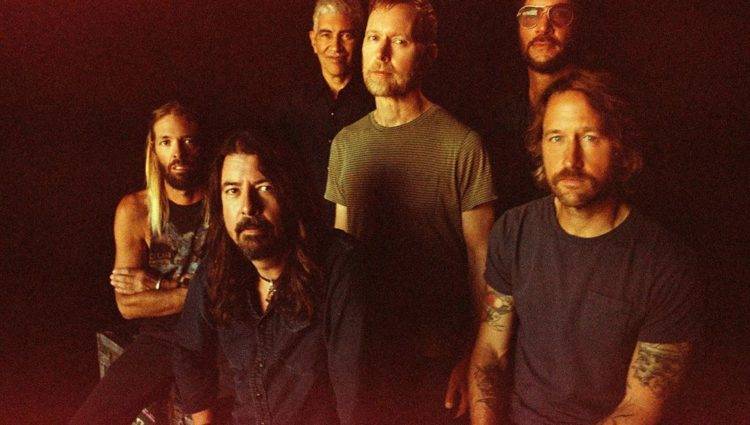 The wait is over. After a frenetic week of leaks and speculation, Medicine at Midnight – their tenth studio album – was officially unveiled minutes ago. We are also treated to the first single, 'Shame Shame' with a world premiere performance on tonight's already monumental episode of Saturday Night Live.
Medicine at Midnight was recorded pre-COVID in 2019, in a rented 1940's house in Encino, California and reunited the team that helped to flesh out the sound of Concrete and Gold with Greg Kurstin and Darrell Thorp returning to the control room. The album was mixed by Mark "Spike" Stent. Album artwork by Kelly Lauren.
Speaking to The Brag about the lead single, Chris said: "['Shame Shame'] kind of stands out on the record, it's definitely a little different than anything we've ever done before and it's a little bit different than anything else on the record, although the record has a lot of songs that are, you know, groove-based like this one is." The song went through several different reworks before landing on the version they have now, and that surprisingly, Nate almost wasn't going to play on it! So says Nate: "It started of as just a bunch of clicks from Dave [clicks fingers], almost like flamenco, and it just grew out of that. There wasn't going to be any bass line originally, like, it just felt like it needed keyboards and I was fine with that."
The article also promised that the accompanying video will be something atypical from the band's usual fare.
During another chat with iHeart Radio Canada, Chris explained that while Concrete and Gold offered some commentary on the political atmosphere, Medicine at Midnight would bring relief and a change of tone – and with superb timing. "Maybe that'll be nice for people. We've all been so inundated with all the madness for what feels like forever now."
Discussing the delayed release, Chris added: "It's crazy to put a record out when you can't tour. It's all about touring for us. We're not a pop band – we don't do The Voice, we don't have those outlets. It's all about hitting the road and playing shows for people. The conscious decision at that point was, 'Well, we can't go on the road, so let's not, let's wait and see how this thing plays out before we put the record out'. But at a certain point, you can't sit on it forever, and that's also a very strange feeling for a band. That's not how we normally operate."
To give scope to what we've been waiting for, let's look at the major events surrounding the album that got us here. (deep breath)
The 25th anniversary of Foo Fighters started off promising, even earlier than expected: August 19, 2019 brought the first hint that a new record could be on its way, with a passing remark from Taylor given to RockSound.TV – "It's a long process, we do a lot of demoing and stuff, but I think that we'll have, I'm hoping, I think we'll have a new record by next year. We should." Two days later, in hyping up their imminent Reading headlining performance, Dave mentioned to NME that he had "one new song that would fucking destroy and I would love people to hear it".
Although no new material was previewed during the set after all, one month later while doing press for Rock in Rio, Dave announced that Foo Fighters would be returning to the studio to begin production on their next album. Throughout the rest of the year, further interviews with band members indicated they were excited not just for fans to hear the album, but to do their 25th anniversary in true Foo style. November also gave us our first bit of insight into their approach to this new record, with Taylor saying: "A couple of months ago [Dave] decided to rent a place not far from his house, and he put some recording gear there and started doing some demos. He got on a roll – a Grohl roll! – and a month or so later went, 'I've got all the demos for our new record'. So we started recording pretty quickly."
The very first day of 2020 brought a teaser from the band baiting us with a photo of a microphone and stand resting in a bathtub, with the invitation "come on in, the water's fine". A drum loop followed it the next day, culminating in a snippet of a seemingly completed track with soaring vocals and commanding drums (which we now know was a work-in-progress take from 'Holding Poison'). On January 15, a video on their official YouTube channel brought with it another teaser, a mix of 'No Son of Mine'.
It looked like this important year was going to be good to the last drop – with the van tour idea revived and Dave announcing at the Adobe Max conference in late 2019 that there were two documentaries and a full-length movie coming along with a new album, fans were ready for whatever action was coming. In their words: "Buckle up, 2020… it's going to be an INSANE year full of some seriously crazy shit…"
Unfortunately, COVID-19 and global lockdown brought these original plans to a standstill. The planned release date in Summer was postponed. The Van Tour was cancelled, as were several of the band's scheduled festival dates for 2020. A listening party held in March for select UK media and mid-year magazine coverage of the album's production (including the 'haunted house' story that would appear to evolve into a promotional theme, eg. the flaming coffin) piqued interest in the album's release. For the time being, however, plans appeared to be put on hold.
It took until early October for signs of movement to show from the Foo camp, with the launch of the 'People of Rock & Roll' virtual fanzine showcasing the fans' submitted stories, a guide to all their studio albums to date (with retrospectives contributed by FooFightersLive.com) and the beginning of bi-weekly album retrospectives. Fans quickly noticed that, rather than referring to them by name, the email subject lines used "LP" followed by Roman numerals, theorizing that this would lead to an eventual "LP X". Sure enough, "LP X" began to appear without warning in various cities, including two confirmed in Los Angeles and another in Sydney.
All sightings have included a silent black-and-white animation of a coffin in flames, with no further identifiers other than the band's logo. The same burning coffin was then found as an animated cover for random songs in their Spotify playlist: First seen on 'The Pretender', then shifted to 'These Days' and finally 'Best of You'. Soon thereafter, the band's official socials began posting more teaser loops, each one adding new layers and building to a reveal. All pages on their website were suddenly redirected to a countdown page, with three X's and the first gradually filling to a block letter. Gradually they transformed and at 11:30pm CT on the dot, the X's transformed to 'MAM' – Medicine at Midnight.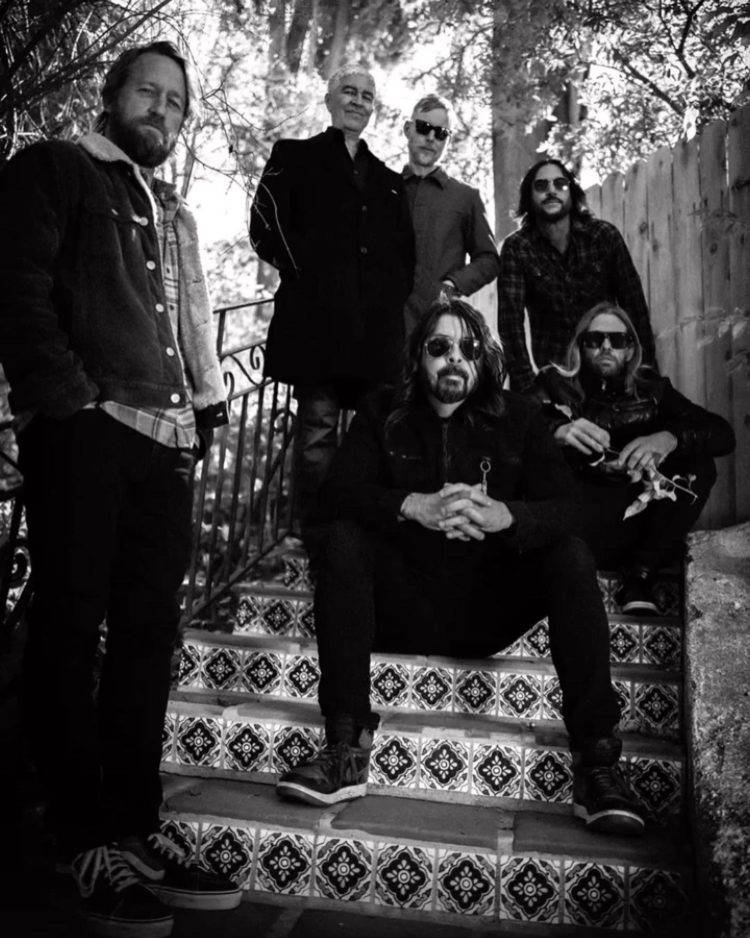 Medicine at Midnight will be released on February 5th, 2021 and is available for pre-order and pre-save. MAM merch and bundles including special edition vinyl can be pre-ordered for shipping in December via their official store. 'Shame Shame' is available for listening now on all major streaming platforms.
Track listing:
Making a Fire
Shame Shame
Cloudspotter
Waiting on a War
Medicine at Midnight
No Son of Mine
Holding Poison
Chasing Birds
Love Dies Young
As always, keep your eye on FooFightersLive.com via our website, on Instagram and Twitter for up-to-the-minute news!