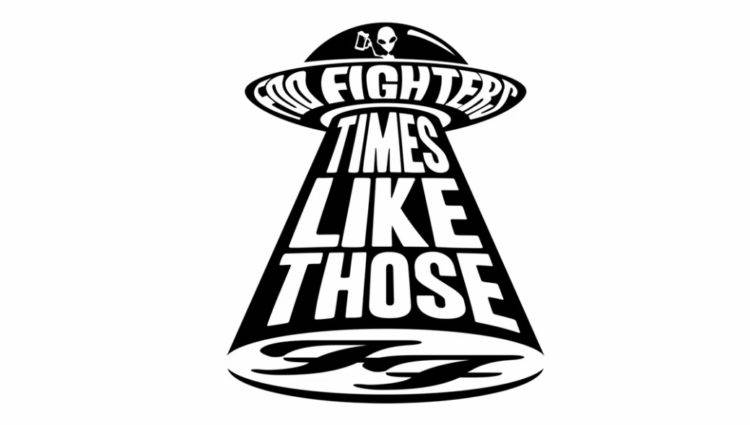 In the second of what will surely not be the last of their YouTube premieres, Foo Fighters debuted "Times Like Those" today – a mini-documentary showcasing the band's twenty-five-year journey through the lenses of those who have photographed them in action. Although circumstances have meant they've had to change the colour and the shape of what FF25 looks like (one Foo pun, I promise), there is still great cause for celebration. In gearing up for the release of new music, Times Like Those takes a few moments, through photos taken on the road, to appreciate the adventure they've shared together, while anticipating what will follow.
Presented with the band spread out in cinema lounges inside their private studio, all six reacted to photos spanning throughout their history contributed by Danny Clinch, Ross Halfin, Lisa Johnson, Charles Peterson, Dustin Rabin, Tony Woolliscroft, and Diego Castanho. The opening crawl in Star Wars style recapped their original plans and the current state of events (making the documentary title even more fitting), fading into the 'FF25' silver logo revealed at the beginning of the year to announce that – with unlucky foreshadowing – 2020 would be a big one. That aside, their recollection from the image prompts is near-perfect, even as far back as their fourth-ever show at the Velvet Elvis (see the exclusive video we unearthed earlier this year here).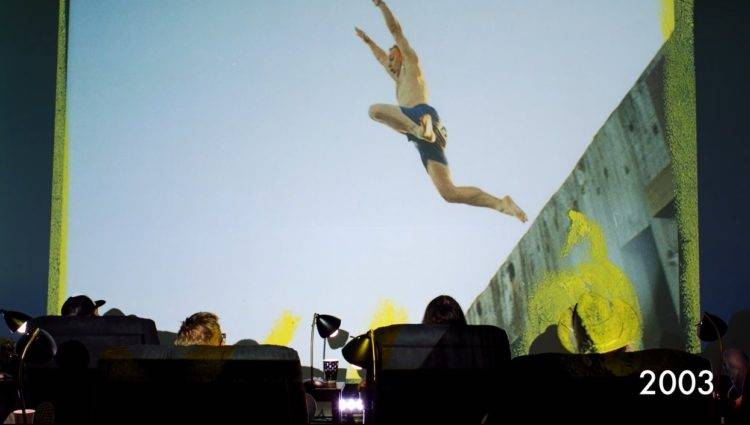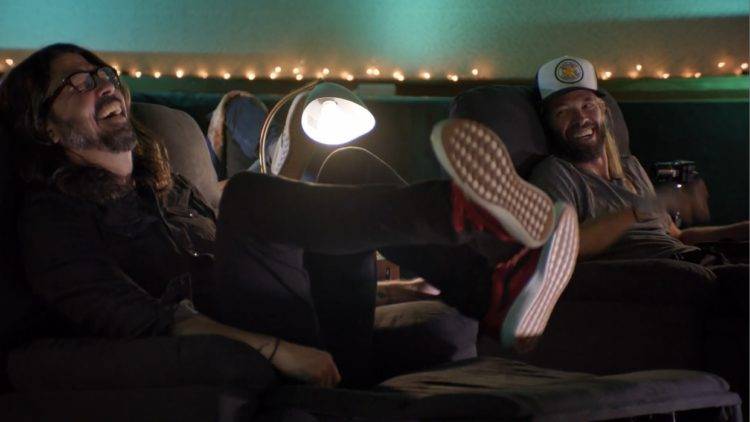 Never a group that would squander a chance to stitch up one another, the banter was solid gold – from pointing out Rami's toe-tally striking debut in his first official promo photo, to Pat's enthusiastic Wasting Light mustache (that didn't work out quite like he'd hoped). Photos and anecdotes were occasionally followed up by home movies showing those events, almost all of which had been previously uploaded to the Foo Fighters Blackbox.
"25 years…I can't say it's gone by quickly, but time does fly when you're having fun," Dave said on the final slide, adding: "Good thing we've got something up our sleeve next."
There is only one Foo-based pun in this article but the mini-doc ends with a whole slew of them tossed around by the band themselves, so save all your appreciative groans for that.
Along with the mini-doc's premiere came the announcement that Foo Fighters will close out the Amazon Music "Holiday Plays" concert series, hosted by Lil Nas X. They will appear on the final episode on December 15 and not only perform 'Shame Shame', but also their own rendition of 'Run Rudolph Run'. This would make it the second go-around for Dave Grohl with this song, as he previously covered it with Lemmy and Billy F. Gibbons for the 2008 compilation "We Wish You A Metal Xmas And A Headbanging New Year".