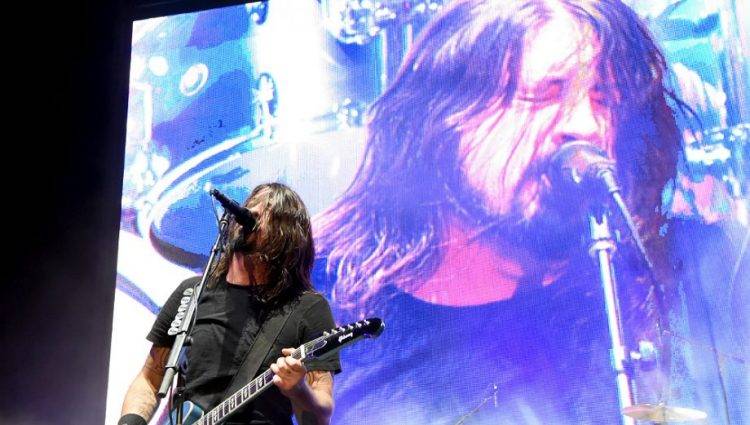 Ever since Foo Fighters gave a début to the new song 'The Sky Is A Neighborhood', fans have been wondering just when we might be hearing a studio version of the song. Many speculated if it would be their contribution to the Planned Parenthood 7″ series, which is currently releasing digital singles.
Well, according to one radio station, the wait could be over VERY soon. 104.3 The Shark is a radio station based in Miami, Florida and a fan reports to us that they have said on air a new Foo Fighters song will be aired today, June 1st. The time given was 8am – 10am US Eastern Time. As of posting this article it's current 6:36 ET, so not long to go until we find out!
It's unlikely that this small Miami radio station has any exclusive on the song, rather that they have just jumped the gun in 'leaking' it's existence. They do have form for this, back in February they leaked the air date of the then upcoming single from Linkin Park, long before anyone else had announced it.
If you're in the United States and Canada you can listen live to 104.3 The Shark by visiting their website, those of us outside of this region should probably tune in to your favourite radio station as well, because who knows who else might be airing it without blabbing.
Also, just as we publish this article, a new teaser directly from the band has appeared. Anyone visiting the Foo Fighters Mixtape Generator will now see a new snippet inserted at the top, titled 'Announcement'. It's an eleven second clip, stating "Attention residents of [inaudible]. Please make your way to the chapel for tonight's musical entertainment".
Somewhat cryptic, but it seems new Foo music is very close!