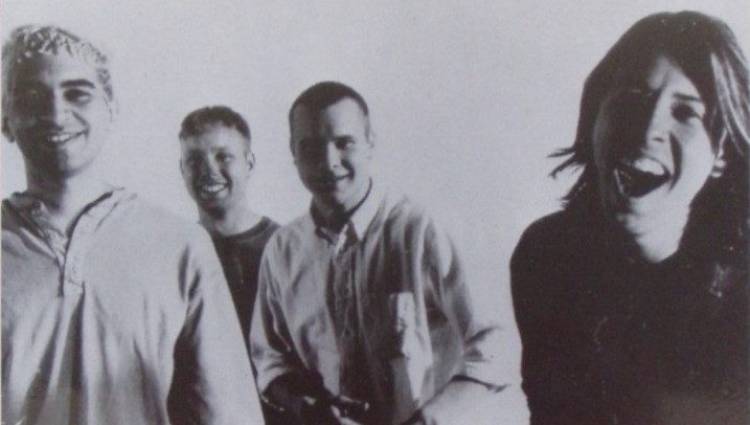 As the US gears up for its Independence Day celebrations, July 4 in Foo fan circles is important for another reason: The date marks the anniversary of the release of the debut Foo Fighters self-titled album.
To get the party started, Rolling Stone Online shared an early interview with Dave Grohl wherein he spoke of the newly-formed band and reported on life as a Foo Fighter thus far.
Paul Rossell of FeelNumb.com shared a photo of the 'Buck Rogers' XZ-38 Disintegrator Pistol used for the album cover, now on display in Studio 606: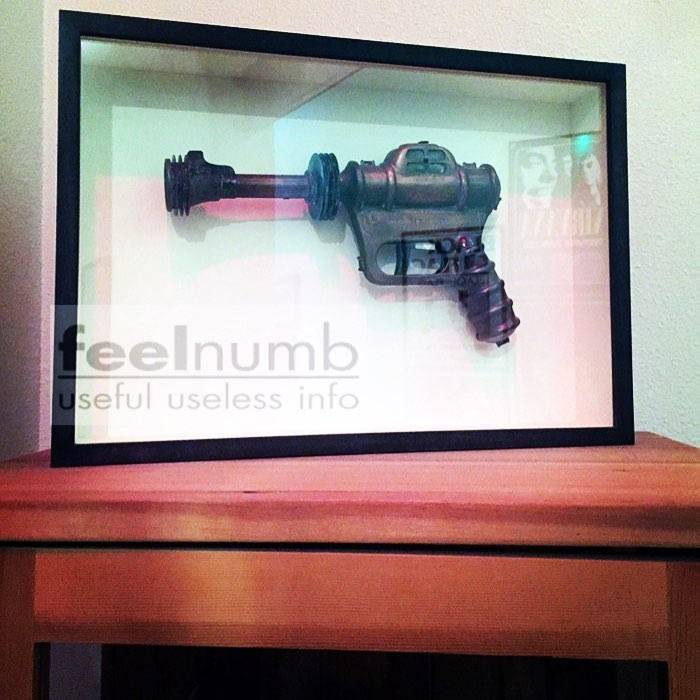 Cuepoint boasts a thorough exploration of the events great and small that created the success of the album and the band itself, penned last year by Martin James – also the author of the unofficial book "Dave Grohl – Foo Fighters, Nirvana & Other Misadventures". If you've got a few minutes to spare, it's an enjoyable read.
For our own retrospective, we'll take you back to a scan from rock magazine Kerrang!, circa 1994, in which it's believed Foo Fighters were first named in print media. We'll forgive the errors in assuming the line-up because for a band no one had heard of yet, their coverage was pretty close to what was going on, including the stint Dave Grohl had with Tom Petty and the Heartbreakers. At this stage, Kerrang! may not have conceived that Dave would source the remaining band members from Sunny Day Real Estate, limiting the options to the grunge niche. Still, it's an interesting throwback and fun to ponder the early days of the band coming together.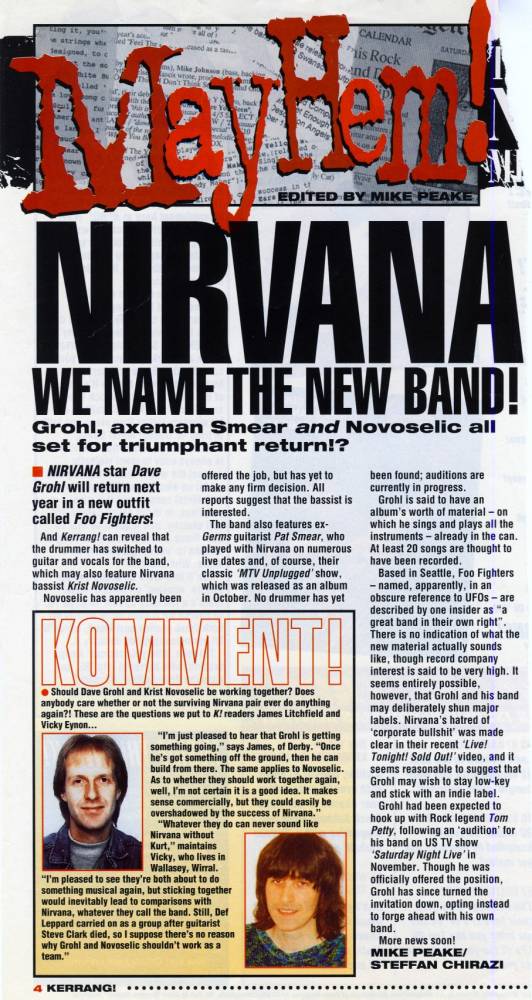 Do you have any memories to share? Give us a shout by tweeting @FooFightersLive!