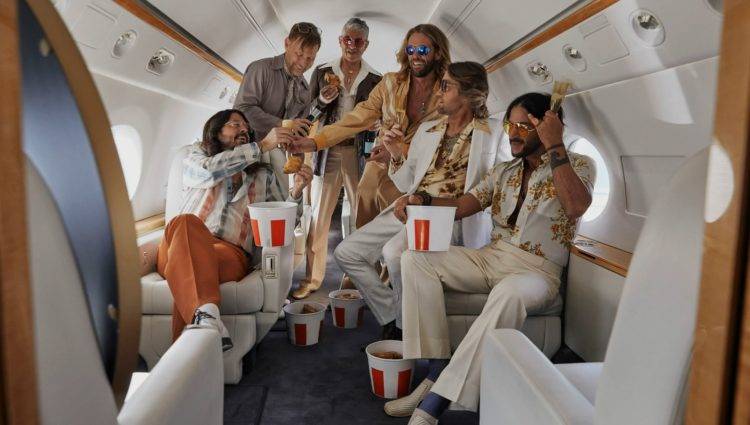 Okay, so it has been a hot minute…While some of us are still shaking off the cobwebs of the last two years, Foo Fighters have wasted no time getting back to doing what they do best. There is no gentle easing back into work for them, with numerous performances already under their belts for the year and many more locked in. Let's review what they've been up to recently.
Foo Fighters will be inducted into the Rock & Roll Hall of Fame on October 30th at Rocket Mortgage FieldHouse. The band joins a small class of acts that have been inducted their first time on the ballot, and this puts Dave Grohl into the history books as well, as one of the few artists to be inducted twice with different bands. Sir Paul McCartney himself will be inducting them. The ceremony will air at a later date on HBO and stream on HBO Max, alongside a radio simulcast on SiriusXM's Rock & Roll Hall of Fame Radio channel 310 and Volume channel 106.
In the lead-up to their induction, Foo Fighters announced today that they will play a "Class of '21" show at the House of Blues Cleveland on October 28. Tickets sold out in under two hours.
An inductees exhibit is already open at the Hall of Fame in Cleveland, Ohio, including Dave's Ampeg Dan Armstrong Lucite guitar, and items from their music videos.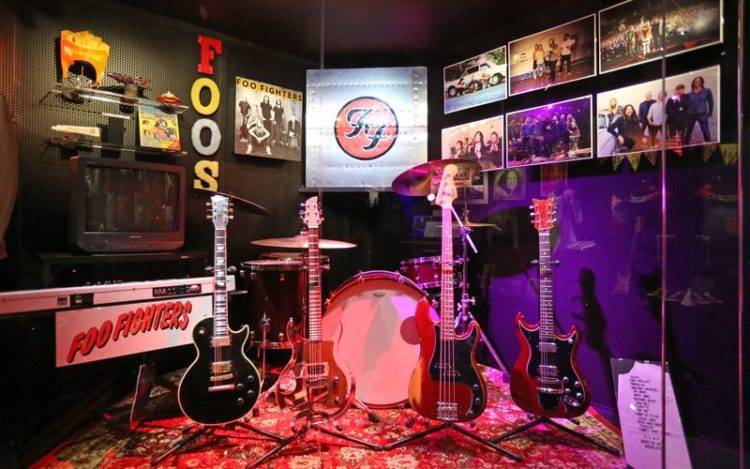 The band has decided to treat us to not one, but two Record Store Day releases this year: Following the Hail Satin EP (released under the moniker 'the Dee Gees'), a special Black Friday drop on November 26 will include a 7″ featuring two 're-imagined' tracks from Medicine at Midnight. The first, 'Making A Fire' feat. Mark Ronson, was released to radio and streaming services in June. The second is a new spin on 'Chasing Birds' with the Preservation Hall Jazz Band. This will be a far more limited run than Hail Satin, with just 9,500 copies available worldwide.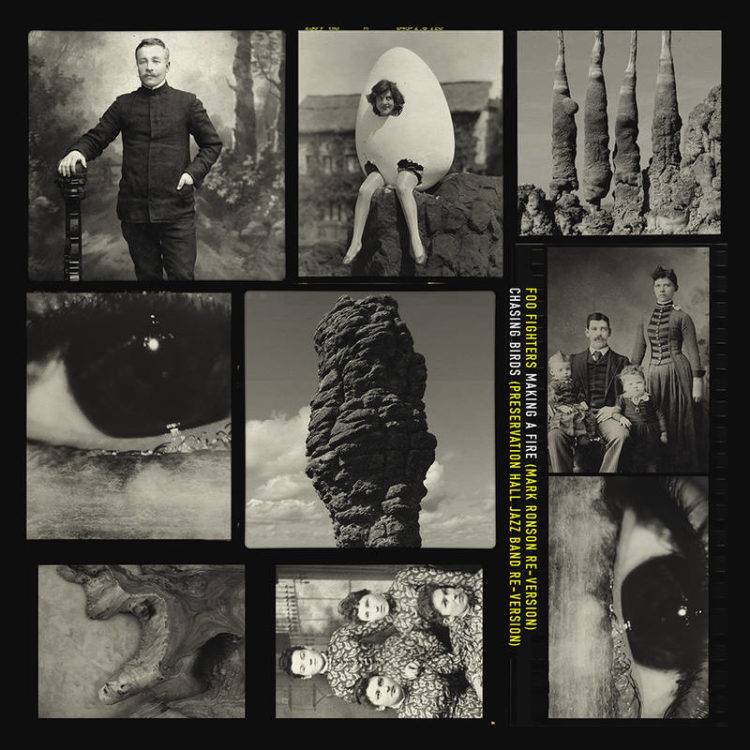 Foo Fighters Radio returned to SiriusXM (Ch. 105) on October 1 and will run until November 3. As before, the limited-engagement channel will feature unreleased concert recordings, exclusive interviews, deep cuts, and special commentary from the band. The event channel will also debut recordings of four live concerts, including the band's return to the stage at Madison Square Garden on June 20, 2021.
Foo Fighters became MTV's first Global Icons during the live ceremony on September 12, at the Barclays Center in Brooklyn. Inducted by Billie Eilish, the band played a medley of selected hits: 'Learn To Fly', 'Shame Shame', and 'Everlong'.
Their acceptance speech name-checked several names from MTV's history, such as Kurt Loder, Tabitha Soren and J.J. Jackson, before Dave signed off with, "See you in 26 years". Taylor's drum kit, which had become known for being adorned with various loving and/or comedic imagery from one show to the next, was blank except for a scrawled 'CHARLIE R.I.P', a tip of the hat to recently-departed Charlie Watts of the Rolling Stones.
The following evening, they played a surprise show at Coney Island Amphitheatre, announced on the band's socials three days prior.
The band has also been nominated for Best Rock at the MTV Europe Music Awards, which will be held on November 14 in Budapest. Voting is now open via the MTV EMA's website – you can hit that 'vote' button more than once!
Dave Grohl's first memoir The Storyteller: Tales of Life and Music was released worldwide on October 5, with Dave heading out for a limited book tour in London, New York, Washington, and Los Angeles. These shows riffed on the stories told in the book and brought them to life, punctuated by live acoustic performances and play-alongs to the music that shaped him. The viral highlight was his drumming along to Nirvana's 'Smells Like Teen Spirit'. On the final night of the tour, Dave announced that The Storyteller was #1 on the New York Times Bestseller list, actually topping two lists: Hardcover Nonfiction and Combined Print & Ebook Nonfiction.
Taylor Hawkins has teamed up with buddies Dave Navarro and Chris Chaney for a new project. NHC made their debut at Eddie Vedder's Ohana Festival on October 2 and played five songs from their soon-to-be-released album, plus two covers. They were also joined for this set by Barbara Gruska (whom you might recognise as one of the 'Grohlettes', aka. the backing vocalists on the Foo Fighters' most recent tours) killing it on drums, plus some casually very famous friends like Chad Smith. Two singles have already been released: 'Feed the Cruel' and 'Better Move On', both available now on streaming services.
Finally, a mysterious IMDb listing has appeared named 'Untitled Foo Fighters Project', giving an expected release date of December 1, 2021. Therapy Studios, the company behind several related Foo Fighters/Dave Grohl productions, is also involved. Very little information is given in the listing other than the filming location (Los Angeles), however, other sources cite film production on a horror-comedy film starring Foo Fighters and a buffet of celebrity cameos taking place between August and September 2020.
It is also not that great a stretch to assume that the actual title of the film is Studio 666, as it has not only been registered to the band as a trademark, but a leaked digital preview of October's SFX Magazine revealed the title and its relation to Foo Fighters in its table of contents (however, all mention of the film had been removed by the time that issue was released). Other than that, any concrete information about the film has been kept tightly under wraps, so we will keep you up to date once any official word gets out.
Be sure you're following FooFightersLive.com on Instagram for breaking news, show highlights, 'on this day' throwbacks, and plenty more!