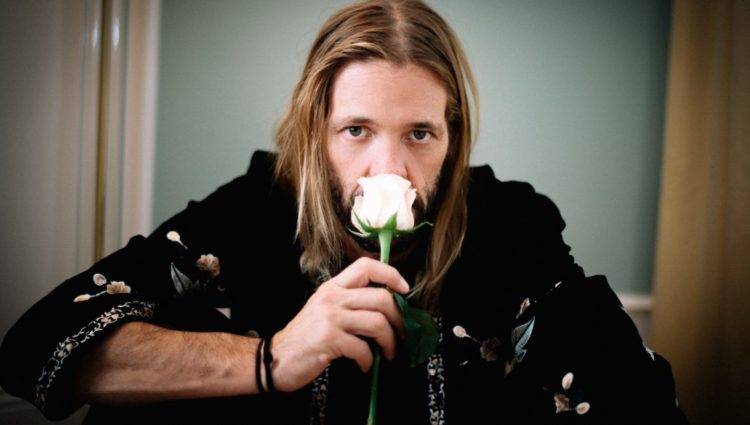 Three years after the release of Taylor Hawkins' mini-LP KOTA and nine years after Red Light Fever, Taylor has announced a fresh release from the Coattail Riders, getting the band back together to create Get The Money.
Recorded at Taylor's home studio and produced by long-time friend and collaborator John Lousteau, the third Coattail Riders record is a ten-track jaunt through Taylor's eclectic tastes and broadens the scope previously explored on KOTA. The current line-up is comprised of Taylor, John, Chris Chaney, and Brent Woods.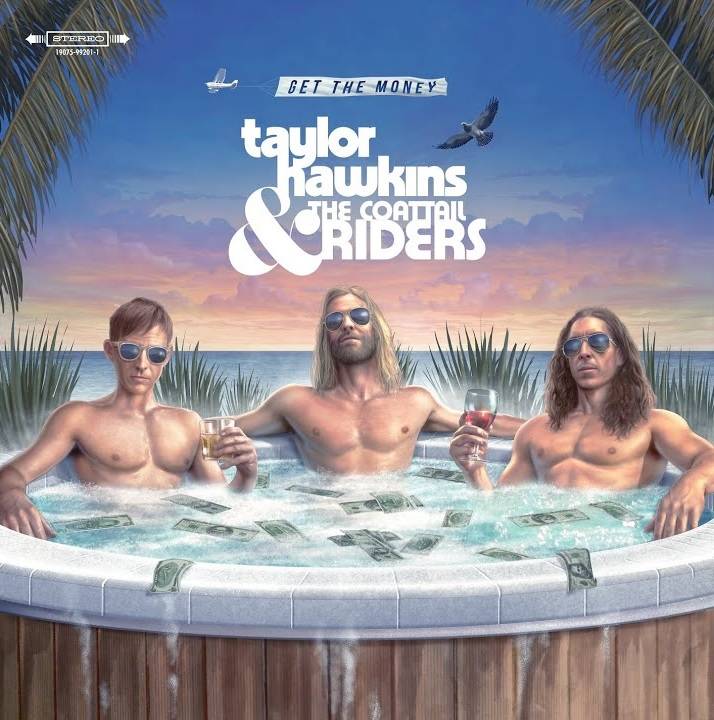 They are also bringing some friends along for the ride who you might know, such as Dave Grohl, Pat Smear, Roger Taylor, Joe Walsh, Duff McKagan, Nancy Wilson, Chrissie Hynde, Perry Farrell, and LeAnn Rimes.
The audio of the first single from the album, 'Crossed The Line', was released on YouTube today, featuring Dave Grohl and Yes vocalist Jon Davison. The song will also be an instant-grat download with pre-orders of the record:
As we previously wrote, Taylor and Chevy Metal guest-hosted the radio show Jonesy's Jukebox a few months ago, during which Taylor told listeners the name of the album and played a different track from the upcoming release, 'Middle Child'. A third track was played shortly before this appearance but was not announced, with Juliette Lewis commenting via her Instagram that it was "super Cars-y". 'Middle Child' will be on Get The Money and it is assumed that the unknown other track also made it.
Get The Money will be released by Shanabelle/Columbia Records on November 8 and is available to pre-order here. Merch bundles are also now available via Taylor's official website.
Track listing:
Crossed the Line (featuring Dave Grohl, Jon Davison)
Don't Look At Me That Way (featuring Duff McKagan, Nancy Wilson)
You're No Good at Life No More (featuring Dave Grohl)
I Really Blew It (featuring Dave Grohl, Perry Farrell)
Queen Of The Clowns  (featuring Mark King)
Get the Money (featuring Joe Walsh, Chrissie Hynde, Duff McKagan)
C U in Hell (featuring LeAnn Rimes)
Middle Child (featuring Dave Grohl)
Kiss the Ring
Shapes Of Things (featuring Roger Taylor, Pat Smear, Steve Jones, Gannin Arnold)
Follow Taylor on Twitter, Facebook or Instagram for further updates.