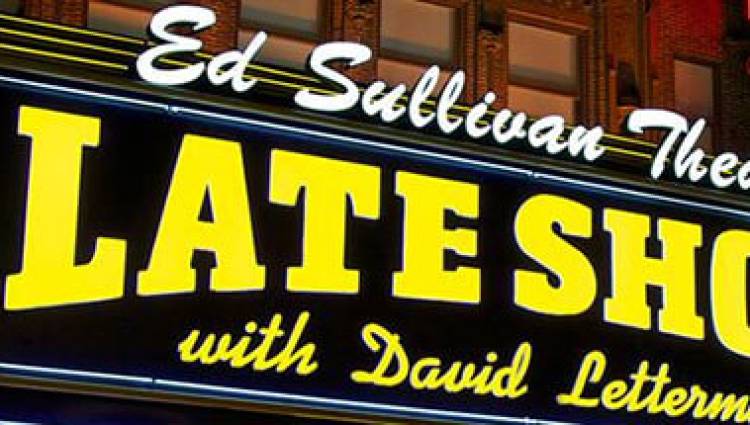 Foo Fighters have announced they will be featured on the Late Night With David Letterman show for an entire week starting October 13th, through to the 17th. It's reported that the band will not be performing new songs from eight album 'Sonic Highways' and will instead perform a cover each night, tracks that inspired them during recording of the album.
The band have already done this once with the recent unveiling of a Roky Erickson cover, 'Two Headed Dog'. It seems plausible this will be one of the tracks performed. It was also announced they would not be playing alone, instead joined by as yet unannounced special guests.
Grohl will also be interviewed by Letterman on the Monday showing. The Late Show airs on CBS at 11:35PM Eastern Time each night. Hopefully recordings of each broadcast will be made available to download soon after, so keep an eye on the forums and this news section for more details.