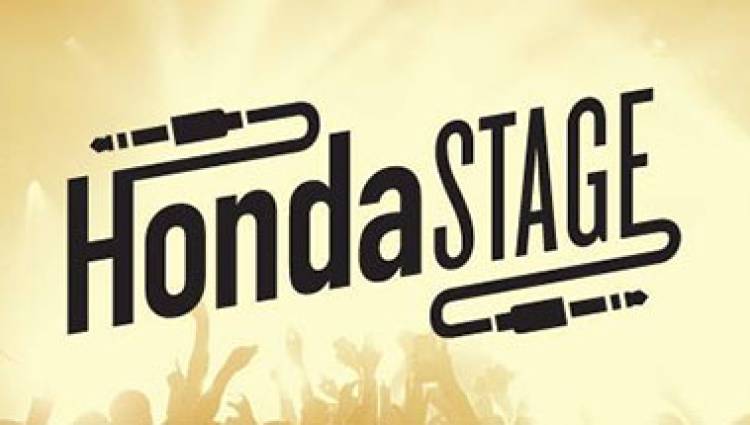 A special Foo Fighters show has today been announced. The band will be appearing at the iHeartRadio Theater in Burbank, California for a show as part of the 'Honda Stage' series. Honda Stage is described as a" performance series with the biggest names and brightest stars in music, featuring live shows, exclusive videos, artist interviews, ticket sweepstakes, Honda Civic Tour and more".
The show will be taking place on March 17th, hosted by Chelsea Handler who will be interviewing the band before they perform a selection of songs live.
The show will be free for fans but tickets are not freely availably, they must be won through various channels, primarily iHeartRadio giveaways. For those not able to attend in person the show will be broadcast across the IHR network, including online. It's also likely videos will be posted on Youtube afterwards, as happens with most Honda Stage shows.
The full press release follows.
iHeartMedia presents "Foo Fighters On The Honda Stage at the iHeartRadio Theater Los Angeles," an exclusive hour-long live event to celebrate the success of the band's 8th studio album, Sonic Highways. The hour-long event will kick off with superstar comedian Chelsea Handler interviewing Foo Fighters, as the band takes a rare break from the arena and stadium stages of their current world tour for an intimate theater performance including the singles "Something For Nothing" and "Congregation."
The event will also commemorate the April 7 DVD/Blu-Ray and iTunes release of Foo Fighters: Sonic Highways, the critically acclaimed and award-winning HBO docuseries directed by Foo Fighters' own Dave Grohl.
The event will broadcast across iHeartMedia Alternative, Active Rock and Mainstream Rock radio stations nationwide; stream live for fans on iHeartMedia Alternative, Active Rock, Mainstream Rock, Classic Rock, CHR, Hot-AC, Sports and News-Talk radio station websites as well as iHeartRadio.com/HondaStage.
The Honda Stage is a unique 360-degree, multi-platform music program designed to meet music fans where they are already searching for and consuming music. The Honda Stage at the iHeartRadio Theater Los Angeles brings dozens of live and intimate performances by the hottest acts and offers music fans access to custom live and online music programming and performances, behind the scenes content, artist interviews and more at www.youtube.com/HondaStage.