Foo Fighters will return to Madison Square Garden on June 20 for their first headlining arena show in two years.
The first hint of this special event came from the band themselves, posting a Danny Clinch photo of Dave Grohl and Taylor Hawkins backstage at the Garden, hamming it up for the pre-encore backstage camera, with the caption "start spreading the news…". Soon afterwards, fans noticed posters beginning to appear around New York City, teasing 'Rock & Roll Returns to the Garden' with June 20 as the date. More posters began to appear with the iconic FF logo in the bottom-right corner, giving the game away. At the same time, a website appeared with a countdown clock and a plain version of the poster sans logo. When the time ran out, the website refreshed to reveal the logo and a new timer began counting down three more days, but by then the band's social media exploded with the official news: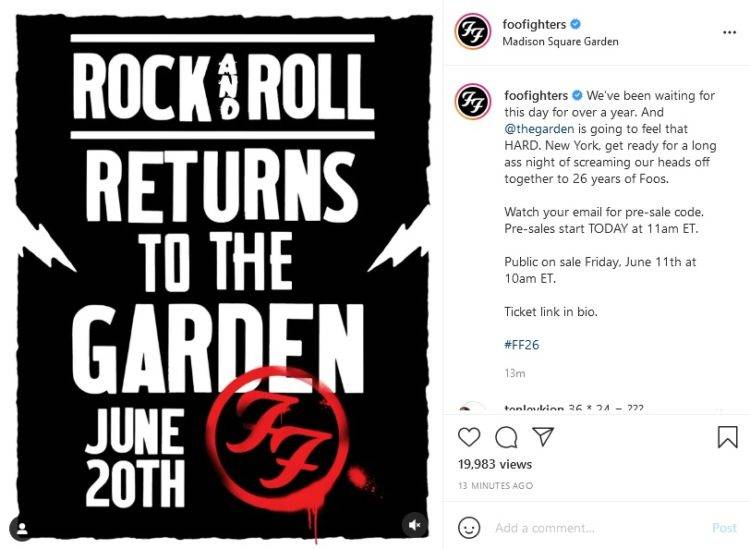 Subscribers to the band's newsletter (sign up via their official website) will soon see an incoming email with a pre-sale code, which kicks off today at 11am ET via Ticketmaster. Public sale begins on Friday June 11 at 10am ET. Prices range from $50 to $119.
As per New York State regulations and to achieve maximum capacity (ie. no masks/distancing), attendees need to be able to provide proof of full vaccination at least 14 days before the event. The only exception is for children under the age of 16, who may provide proof of a negative antigen COVID-19 test, negative PCR COVID-19 test or full vaccination and are accompanied by a vaccinated adult.
Guests will have to provide proof of full vaccination along with an appropriate ID matching the name on your documentation. Your documentation needs to be directly from the healthcare provider that performed the vaccination and you can display proof on your smartphone, present a physical copy or through the New York State Excelsior Pass.
This event will mark the first time Foo Fighters have played Madison Square Garden in three years – the last time being on July 17, 2018, on the Concrete and Gold Tour.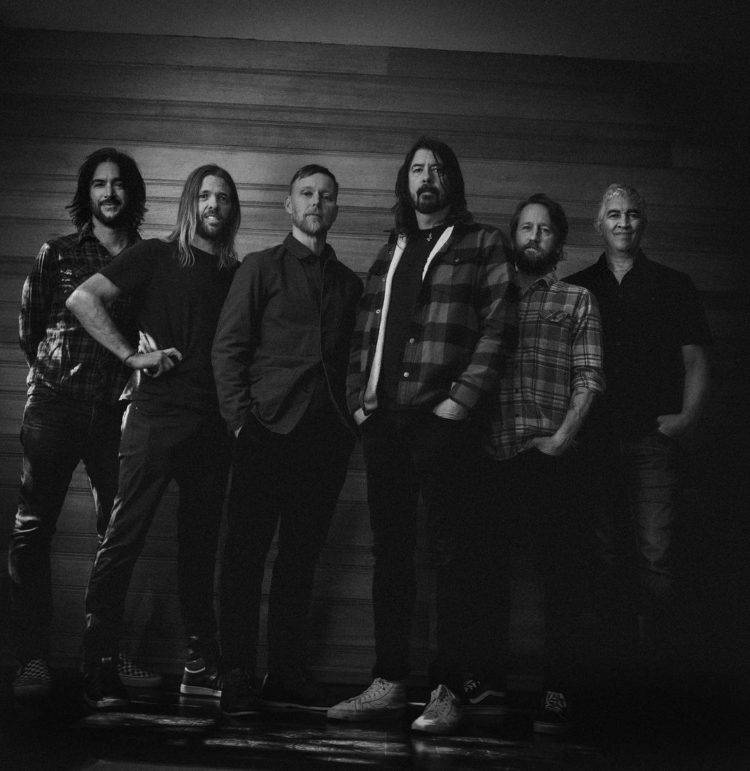 This announcement comes on the heels of the first-batch release of tour dates for 2021, which will see them playing six amphitheater shows with Radkey as supports. They will also play the closing night of Lollapalooza in Chicago on August 1. The full schedule at the time of posting is:
2021
2022