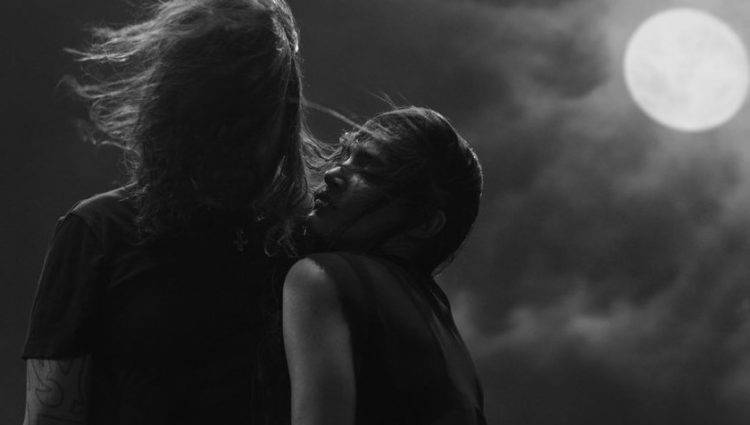 Days after officially announcing their forthcoming album Medicine at Midnight and launching the lead single 'Shame Shame', Foo Fighters have just premiered the promotional video for the song.
The captivating monochromatic video for 'Shame Shame' is an extension of the shift in tone the band has chosen to make for the album's debut, with visuals inspired by a dream Dave had when he was 14. As he told Alt Nation on SiriusXM: "I had this dream I was at the bottom of a hill and there was a burning coffin and I'm like running up to it to save whoever's in the coffin but my hands are on fire and I'm like 'Aaah!' I can still picture it right now as I talk about it. I've lived with it my entire life & then I wrote the song & I'm like, 'Oh, my God. I just wrote a song about that dream I had when I was 14!' So we put that visual together with the song and it was insane, cinematic, beautiful video." The video, as with the album, was completed pre-COVID.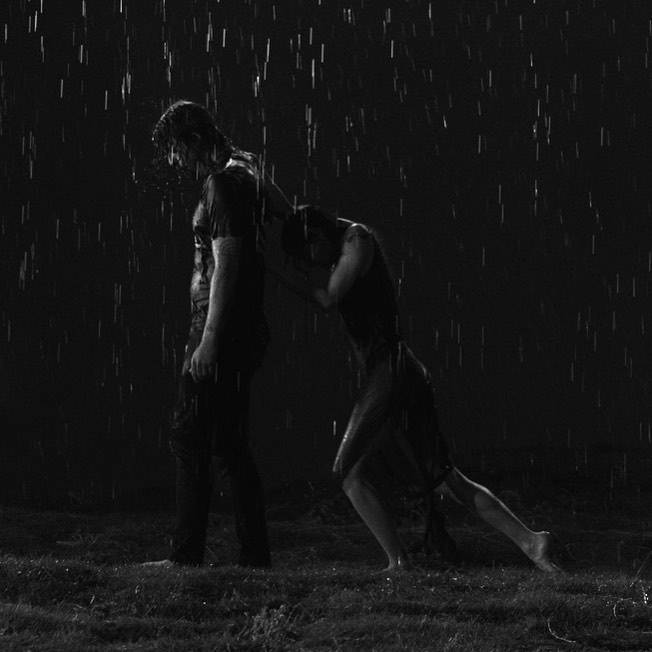 The video also features Algerian-French actress and dancer Sofia Boutella, who has starred in films such as The Mummy, Kingsman: The Secret Service, Star Trek Beyond, and Atomic Blonde. Sofia has teased screenshots from the video on her Instagram leading up to the official premiere.
Foo Fighters branched out in selecting the team to develop this video. 'Shame Shame' is directed by Paola Kudacki, a director and photographer celebrated for her imaginative video/moving image pieces. Choreography is provided by Nina McNeely, who has created movement masterpieces for Sam Smith, Bjork, Rihanna, Nick Jonas, and the film Climax. The director of photography is Santiago Gonzalez, responsible for Beyonce's 'Black is King' visual album, Chloe x Halle's 'Do It', and Drake's 'In My Feelings'. Editing the video is Peter Johnson, whose credits include Kanye West's 'Ni**as in Paris' and Alicia Keys' 'Underdog'.
Watch 'Shame Shame' on YouTube now:
The premiere also coincided with another big announcement: Foo Fighters will play a special livestream full-production performance from The Roxy in Los Angeles on Saturday November 14, kicking off at 5pm PST. Benefiting the Sweet Relief Musicians Fund (an organisation providing financial assistance to music industry workers) and sponsored by Coors Light, this show will feature a 'Beer's Eye View' of the shindig – from backstage peeks to a POV from Dave's very own onstage drink. (Let's hope he has better luck reaching the can this time!)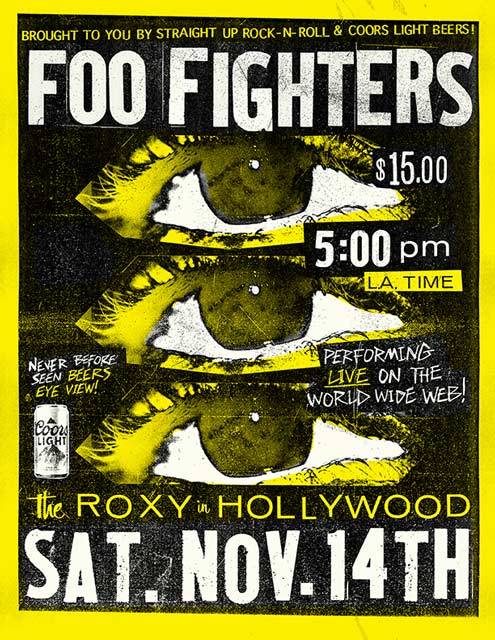 Book your virtual seat here. If you can't make the live performance but want to join in anyway, your access link with purchase will be available for 48 hours after the show concludes.