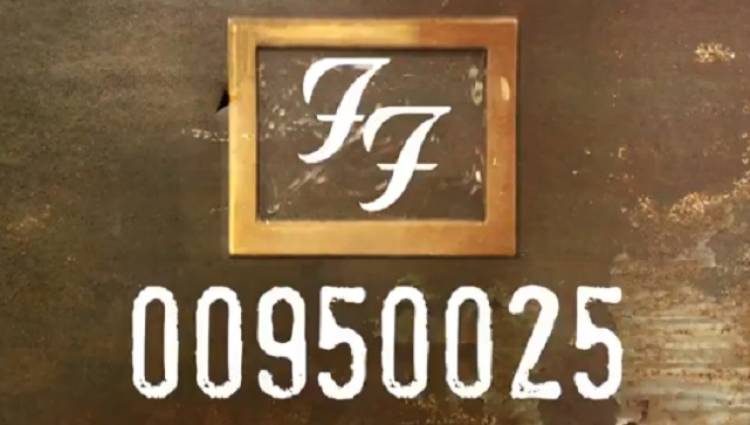 With no initial fanfare, Foo Fighters uploaded a new collection to streaming services on July 5 entitled '00950025'. The cryptic EP offered no new tracks, but those chosen offered a hint as to the purpose of its release: Two recordings from their performance at Reading Festival in 1995 ('Wattershed' and 'For All The Cows') and 'Next Year' from their set on Australia's Live at the Chapel, recorded in a Melbourne TV studio in 2000.

Fans who are used to the band's love for teasers quickly figured out that the seemingly random numbers in fact referred to the year that the eponymous album was released (1995) and its upcoming 25th anniversary. As Foo Fighters have already been announced to play at the Reading Festival this year and have sent out social media signals hoping to reunite with people who saw them their first time out, the first tracks seem self-explanatory. Combine them with the specifically selected third track, however, and it all amounts to a wink at fans hinting at things to come.
25 years since the first Foo Fighters album is a significant milestone and fans have been hopeful that the band would do something to commemorate it, be it by releasing a special edition and/or performing the album from start to finish. Both of these things are possible and the choice of two Reading tracks in 00950025 sends up a flare for fans to anticipate some kind of announcement or special performance at the festival. As we'll have to wait until 'Next Year' to celebrate the anniversary itself, though, the band may be writing up our invitations for a gigantic party.
Hours after the collection appeared, the band posted the link on their social media accounts with a more overt reference to opening the "Foo Files", which explained the filing cabinet drawer in the cover art. The official announcement came with a bonus link, inviting fans to share their stories and photos/videos relating to themselves and their experiences with the band. Whatever they are planning to mark the occasion, it is apparent that fan involvement is going to play a large part in it. The exact nature of this project including fan stories is not yet known, but reading further tells us that the band intends to incorporate submissions in part or in whole into a larger presentation or media event. Fans who were part of the Obelisk Airlines campaign in 2017 will remember how elaborate and gripping it was to try and figure out what the band was up to, and that was only for a few days. This recent activity implies that we're in for a whole year's worth of fun and chaos!
The plan for honouring the debut album isn't the only thing we get to look forward to: During their recent set at Lollapalooza in Stockholm, Dave said that Concrete and Gold wasn't their last album, because "we're writing another record right now". Could we be getting a double whammy in 2020 – something old and something new?
The prospect of future releases around FF25 also opens up more realms of possibilities. In recent years, Dave and Barrett Jones have pulled out reels of recordings from older sessions, with previously unheard and in some cases unknown tracks. A few have made their way online and onto the Record Store Day 2015 special release Songs from the Laundry Room. If a re-release is on the cards, the opportunity is there to finally hear some of the demos and outtakes that fans have longed for.
Whatever they're planning, we have a full year to wait until July 4, 2020 and the band is already planting seeds for what they might do to celebrate with us. Hold on tight, this could be a wild year!