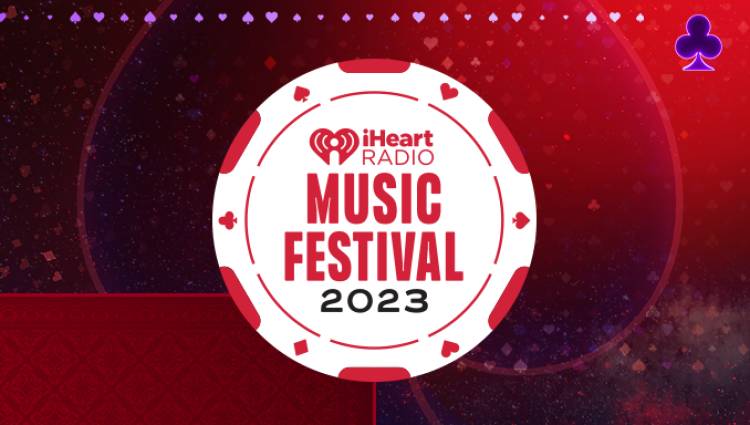 The iHeartRadio Music Festival is an annual event showcasing a variety of musical genres that has been taking place annually since 2011 with performances by a huge range of artists from Green Day and Weezer to Nicki Minaj and Taylor Swift. This year sees Foo Fighters appear on the bill for the first time with the band set to headline the second of the two night festival on Saturday, September 23rd.
The iHeartRadio organised event takes place in Las Vegas, Nevada with tickets to attend in person still availalble in limited numbers but fans not attending will be able to catch all the action live from the comfort of their own home.
What time does the show take place?
Exact stage timings have not currently been released but the overall show is due to start at 7:30PM PDT / 10:30PM EDT on September 23. Also performing will be Fall Out Boy, Kelly Clarkson, Public Enemy, THIRTY SECONDS TO MARS, and Travis Scott so Foo Fighters will likely not be on stage until around 9:30PM onwards, probably even later, but we'll update this article as soon as we know for sure.
How Long will Foo Fighters perform?
Sets at the festival tend to be on the short side and whilst nothing has currently been announced based on past events expect the band to be on stage only for around 30 to 40 minutes.
How can I watch or listen live?
As has been the case every year previous you can listen to the event live on any iHeartMedia radio station across North America. You can find the station available in your local area on the iHeartMedia website.
Video broadcasts and streams for the event have varied over the years but this year sees iHeartMedia teaming up with Hulu as an exclusive broadcast partner for the first time. That means the only way to watch live is by having an active Hulu subscription and tuning in at show time, the event should be easily visible from the home page of any logged in Hulu device.
Unfortunately that does mean viewing outside of the United States will not be possible via official methods but as always those well versed in the art of VPNs may be able to find a way around geo-restrictions.
As well as a live stream iHeartMedia states that highlights will be available on-demand on Hulu in the weeks following the event, although there are no specifics as to how much will be available. It's likely the Foo Fighters set won't be available in full, so make sure to tune in live to be sure of catching the whole thing!