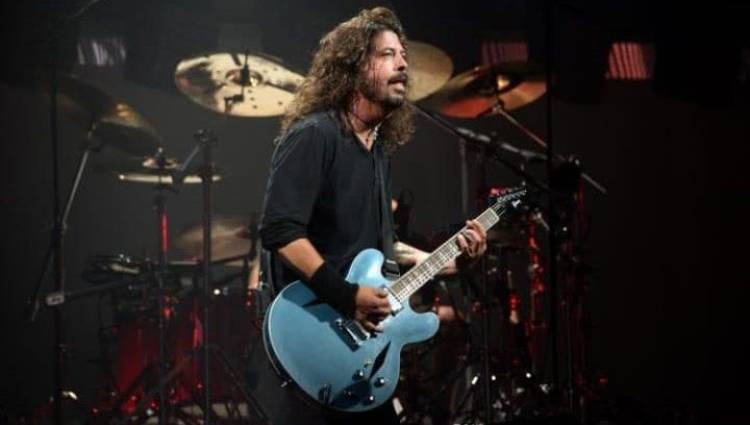 With their performance on July 10th at the beautiful Odeon of Herodes Atticus in Athens, Greece, Foo Fighters brought to an end their relatively short European tour. Most performances were at festivals but a few headline arena shows were also thrown in, including a return to Hungary for the first time in 20 years and a first ever show in Latvia.
It culminated with their performance in the spectacular Greek theatre for the 'Landmarks Live' television show.
The core goal of this website is documenting the live shows and of course a large part of that is recordings. With many arriving thick and fast you would be forgiven for missing some, or you just might not be able to find the one you're looking for, so we're going to go through each show one by one to recap what is currently available with downloads available where possible.
June 16th – Secret Solstice Festival, Iceland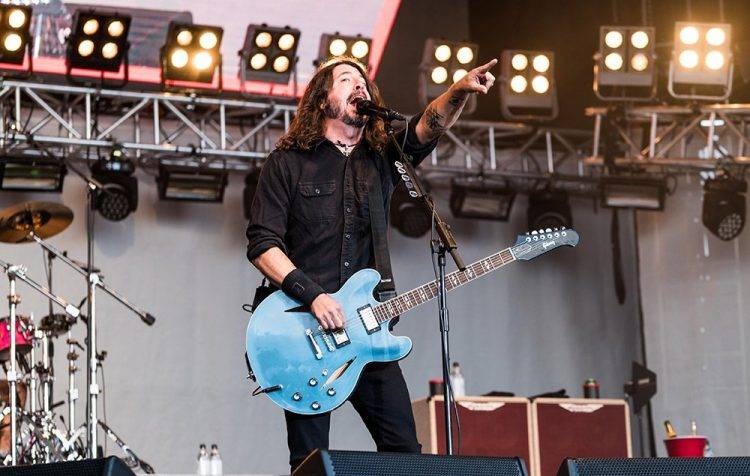 Things kicked off with a return to Iceland for the first time since 2005. There is one recording available and whilst it isn't quite 100% complete it features all of the songs. The only part missing is Harper's drumming debut. The quality of the video is so-so and low resolution at 640×360 but the audio fares better, a decent, listenable sound.
Video Download (355Mb) – Amateur Video #1
June 19th – Rock The Beach, Finland
Unfortunately as of writing this article, there are no recordings for this show. There are of course a few videos on YouTube, but nothing of significant length. If you know of a recording, get in touch.
June 21st – Lucavsala, Riga, Latvia
As with Finland there are no complete recordings for this show. There is one video of decent length, another live stream that covers the first 33 minutes of the show.
Video Download (135MB) – Amateur Video #1
There are also a few short videos from later in the show on YouTube, many of which feature the debut of 'Sunday Rain'. See the best of the lot in terms of sound below
June 24th – Glastonbury Festival, United Kingdom
Foo Fighters set at Glastonbury Festival was without doubt the biggest of this leg and thankfully we have the recordings to do it justice. The show saw two broadcasts, both video and audio. Unfortunately the audio broadcast, on BBC 6 Music, was incomplete. Mid-way through the set the DJ cut away to other acts at the festival and 'Everlong' is only a few seconds long before they faded out for the next show to start.
Download Audio of the BBC6 Music Broadcast (185MB) – Soundboard Audio #1
For the video broadcast there were MUCH better results. Thanks to some technical wizadry an enterprising fan was able to capture the 'raw' satellite feed of the BBC2 Broadcast. This resulted in a file shared which had extremely high quality, including 4:2:2 Chrome and 30Mbps Bitrate. The quality of course comes at the cost of size, and at 32GB this one is quite a whopper.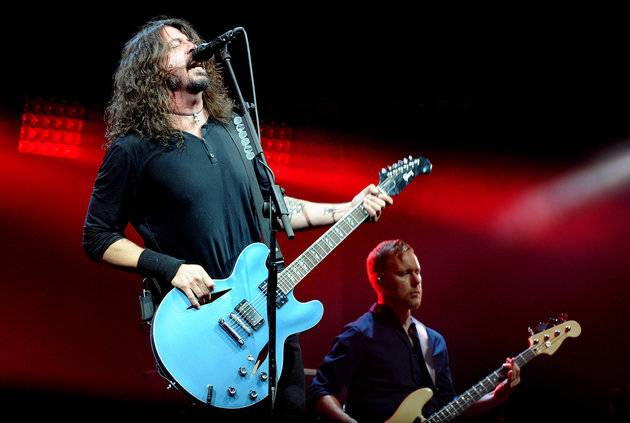 There are currently a couple of ways to grab this recording.
Firstly, you can hop on an open torrent with the torrent file in this link. No sign-up is required at any trackers, it's an open, public torrent, although this means the only way to track seeders is to open it.
If that torrent no longer works, or if you prefer downloading via direct links, the whole video is hosted on Mega. It's split into 2GB chunks and all parts can be found via this link.
Unfortunately if you only have a free account you can only download 5GB before being hit by a 'wait' of several hours. You can either wait that time to download the next parts, or sign up for one of their premium accounts.
Once you have downloaded all parts you'll need 7-Zip or WinRAR to extract the single MKV file.
If you just want the soundboard audio from the video, you can grab that below
Download the audio from Professional Video #1 – 44.1khz/16-Bit (868MB)
June 26th – Budapest Arena, Budapest, Hungary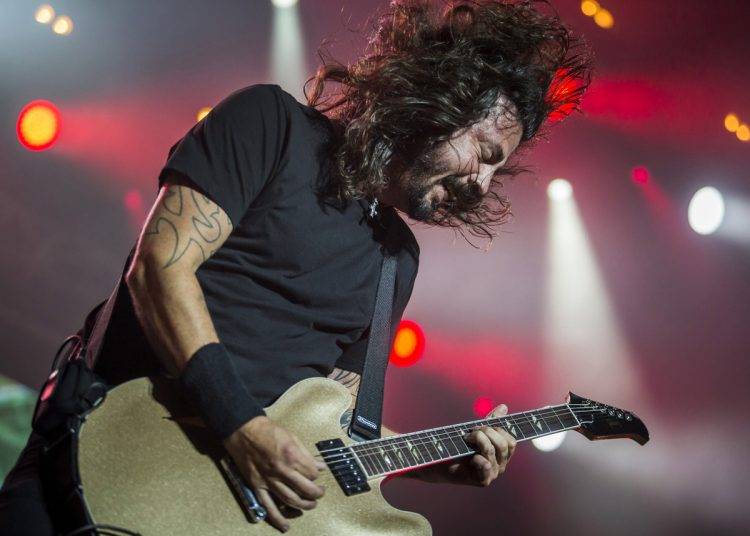 The band returned to Hungary for the first time since 1997 and thankfully fans in the audience were on hand to capture the complete performance in audio format. Currently one recording circulates (Audience Audio #1) which you can download below in the original high resolution format (48khz/24-Bit).
Download Audience Audio #1 – 24-Bit/48khz (1.59GB)
Our thanks to go to 'Zoltan Salty/DamageInc86' for sharing this recording. He informs us that at least two other audience recordings were made but these do not currently circulate. When they do, we'll be sure to let you know.
Some partial videos for this show were also uploaded to YouTube, which we've grabbed for your convenience. Details of these recording can be seen on the show page here.
Download Amateur Video #1 – 1080p (2.84GB)
Download Amateur Video #2 – 1080p (1.63GB)
Download Amateur Video #3 – 1080p (1.8GB)
June 27th – 02 Arena, Prague, Czech Republic
A complete audience recording is available for this show, credit goes to 'D.M.' for capturing it.
Download Audience Audio #1 – 16-Bit/44.1khz (987MB)
June 29th – Open'Er Festival, Gdynia, Poland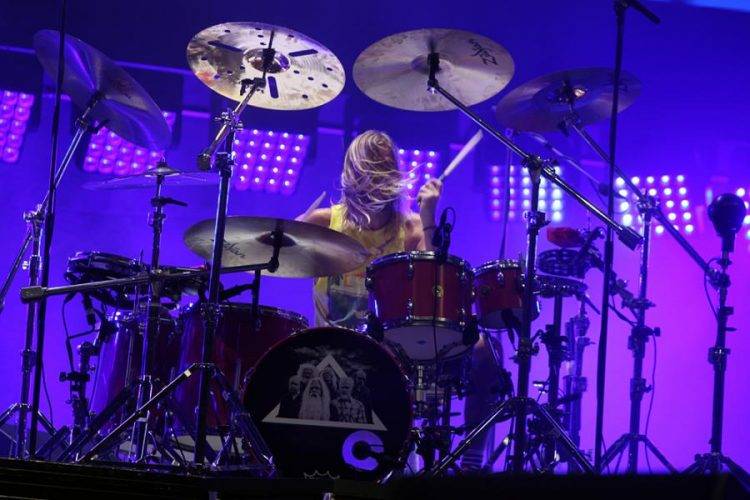 Foo Fighters returned to the festival stage and this one was broadcast in full on YouTube. The highest quality stream was 1080p but unfortunately it suffered with 'combing' issues. This means small horizontal 'teeth' appear in the video, especially in motion. The 720p stream didn't suffer from these problems, but it is of course overall lower quality.
We're making both versions available for download, depending on your preference.
Download Professional Video #1a – 720p, no combing (2.33GB)
Download Professional Video #1b – 1080p, combing issues (4.52GB)
June 30th – Roskilde Festival, Denmark
Unfortunately we don't have any recordings to share for this performance currently BUT we do know of a complete audience recording that exists. This will be shared in the near future, so keep an eye out on our news outlets!
July 2nd – Rock Werchter Festival, Belgium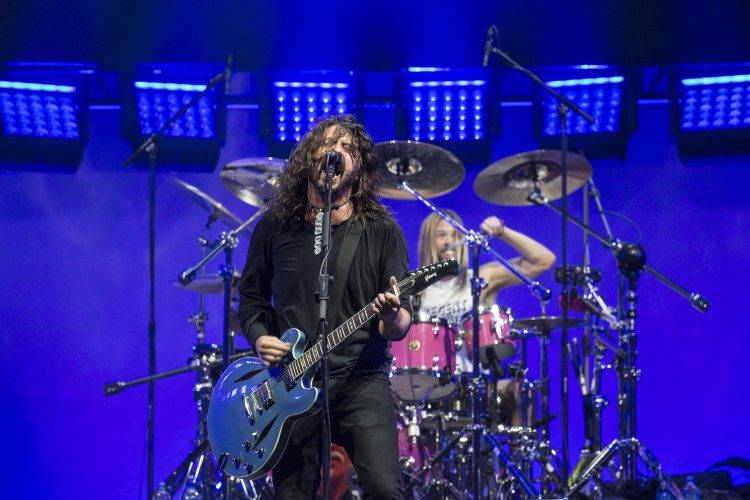 Certain acts from this festival were broadcast online with video but the Foo Fighters set was not one of them. Fortunately though, the show was broadcast on the radio in both Belgium and the Netherlands, as well as online.
Thanks to Steven B. we can provide a high quality FM recording of the complete performance including the first soundboard version of 'La Dee Da'.
Download Soundboard Audio #1 – 44.1khz/16-Bit (945MB)
July 3rd – AccorHotels Arena, Paris, France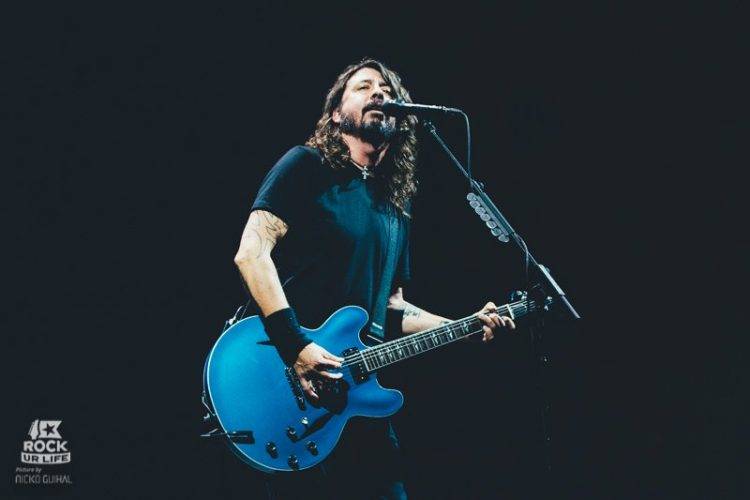 Historically the French Foo Fighters shows have been well covered by audience tapers and this was no exception. No less than three complete audience recordings have currently surfaced so far, you can download your choice of them here.
Thanks go to aleruty, kurt and kissamos for taping!
Download Audience Audio #1 – 44.1khz /24-Bit (1.43GB)
Download Audience Audio #2 – 44.1khz/16-Bit (700MB)
Download Audience Audio #3 – 48khz/24-Bit (1.57GB)
July 6th – Mad Cool Festival, Madrid, Spain
As of writing this article, there are no complete recordings for this show. There are of course a few videos on YouTube, including the one below that covers around an hour of the show. If you know of a complete recording, get in touch.
July 7th – NOS Alive, Alges, Portugal
The final festival appearance of this leg saw the band return to Portugal and their entire set was broadcast by national broadcaster RTP, both online and on Television. No directly captured recordings of the video have surfaced although several recordings can be found on YouTube, with the added compression that it brings.
The good news is that there is a direct TV > FLAC audio recording which you can download, with very good sound quality.
Download the audio of Professional Video #1 – 44.1khz/16-Bit (670MB)
July 10th – Odeon of Herodes Atticus, Greece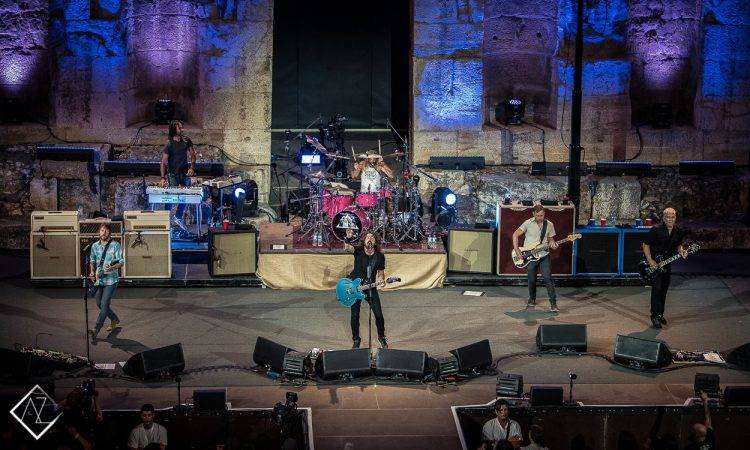 As we noted at the start of this article the European Summer tour came to an end with this special show in Greece. The performance was professionally filmed for the 'Landmarks Live' Television Show but that will not be airing until the fall.
Because of that broadcast audience recording was supposed to be extremely limited, with mobile phones required to be turned off. That rule was clearly not enforced however, with several audience shot videos appearing covering much of the show, including the debut of 'Arrows' which you can see below.
That concludes our recording round up. If you recorded the band on this past European tour or know someone that did and it is not featured above, please get in touch with us!
Foo Fighters return to the stage on August 19th in Osaka, Japan, for the first of two days at Summer Sonic Festival.