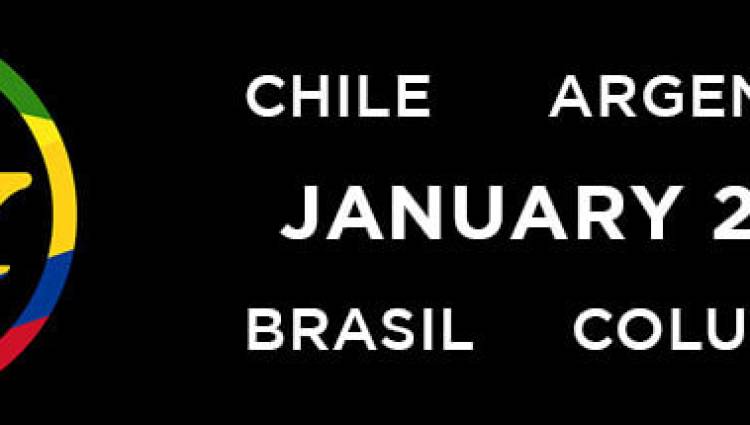 Rumours have been circulating amongst fans in the area for a few weeks but tonight Foo Fighters have officially confirmed they will be visiting South America in 2015. Whilst no specific venues have been revealed yet the band have revealed the cities they will be visiting and when with a special page on their website.
There are seven dates in total with the band revisiting Chile, Argentina and Brazil as well as making their live debut in Columbia. No dates for other countries in the area so far, but more may be added in the future.
January 15th – Santiago, Chile
January 18th – Buenos Aires, argentina
January 21st – Porto Alegre, Brasil
January 23rd – Sao Paulo, Brasil
January 25th – Rio de Janeiro, Brasil
January 28th – Belo Horizonte, Brasil
January 31st – Bogota, Columbia
Visiting the new section of the website at www.foofighters.com/southamerica will allow fans to sign up to the mailing list to receive news about ticket pre-orders.