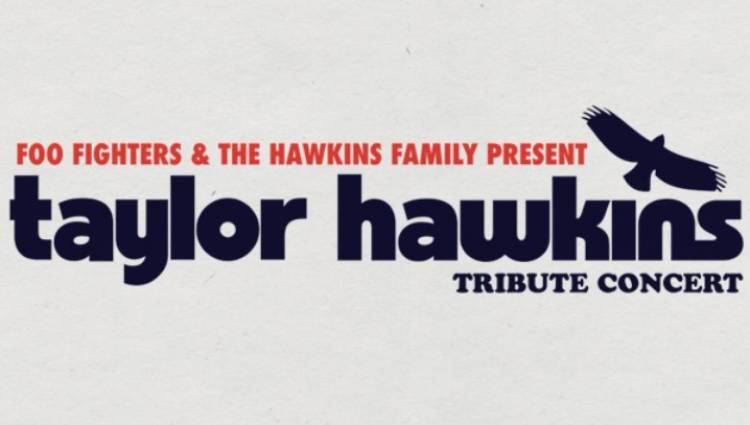 On March 25, 2022, Foo Fighters bore the sorrowful duty of announcing the sudden passing of Taylor Hawkins. Shortly afterwards, all remaining dates on the band's current Medicine at Midnight world tour was cancelled. The impact was immediate and widespread, with grief-stricken fans and friends coming together virtually and in person to mourn and salute Taylor. In the time that has passed, comfort could be found in the outpouring of loving words and tributes from across the world. Although fans hoped for a follow-up statement from the band and Taylor's family, and were consoled by images on social media of the remaining band members attending public events (such as the Red Hot Chili Peppers' set at the New Orleans Jazz & Heritage Festival, replacing Foo Fighters in their original slot), it was broadly agreed that giving space and time to process this loss in their own ways was of greater importance.
Today, Foo Fighters and the Hawkins family announced two tribute concerts honouring Taylor Hawkins – two "global events celebrating the memory and music of a rock legend".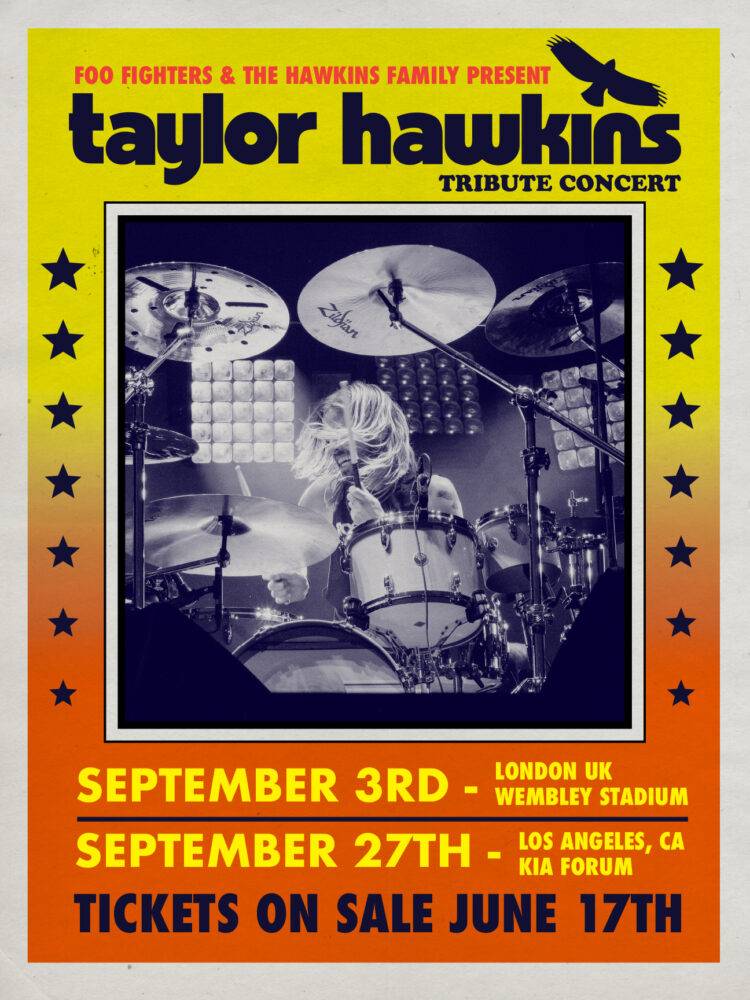 The two large-scale events will take place on September 3rd in London (Wembley Stadium) and on September 27 in Los Angeles (Kia Forum). The complete line-up for both events has not yet been announced, but is expected to coincide with the release of tickets, on sale June 17. Information on ticketing links and other event details can be found by subscribing to the band's official newsletter, via their website.
The shows will bring together the remaining members of Foo Fighters, Taylor's musical friends and collaborators, and his family. The press release announcing the events indicated that Foo Fighters will perform in Taylor's honour – "his bandmates and his inspirations playing the songs that he fell in love with, and the ones he brought to life".
Reporting on the announcement, Loudwire commented that "while the London and Los Angeles shows are the first announced, a full lineup of concerts is expected to follow. That said, it has not been revealed who will be playing drums for the band at these shows."
Additionally, the announcement described these as two dates as "global events" – strongly suggesting that everyone will be able to see or hear them in some form. For those fans located outside of those cities, this may bring some hope and comfort that the wider Foo Family can participate and celebrate with those attending in person.
Accompanying the tribute concerts announcement, Taylor's widow Alison Hawkins released her own statement via Taylor's official social media accounts, speaking on behalf of herself and his children: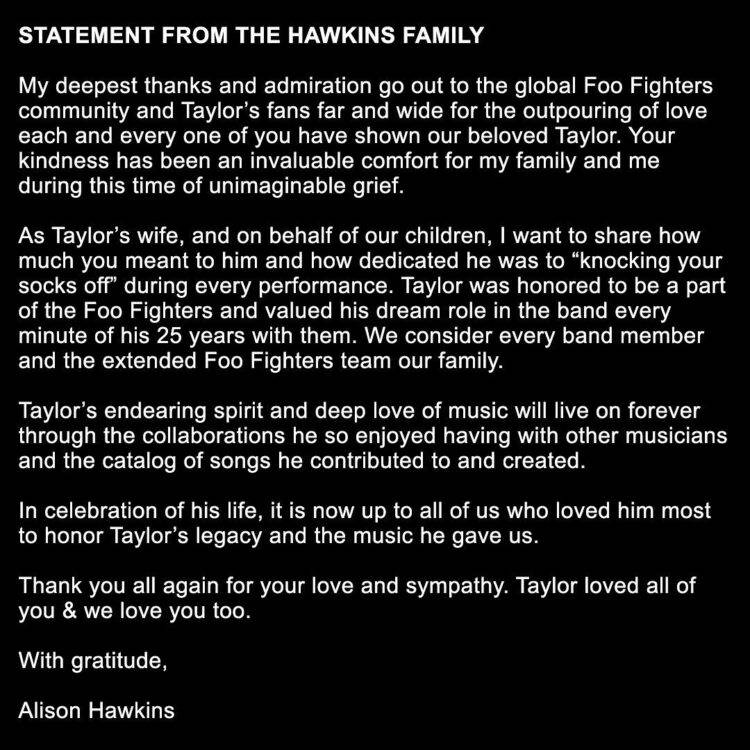 On his radio show today, Eddie Trunk mentioned that he had been in touch with Dave Grohl regarding an offer of assistance for the band and the tribute concerts. According to Eddie, Dave said that he was working on "huge things" for the shows.
The Taylor Hawkins Memorial Wall created by FooFightersLive.com is still online, should fans who haven't yet left a message wish to do so. When the time is right, we will pass all messages on to Foo Fighters management.