Coming in hot from their surprise performance with American R&B singer-songwriter H.E.R. on Saturday Night Live, Foo Fighters have announced a collaborative double A-side single release of 'The Glass', originally released on their eleventh studio album But Here We Are.
H.E.R. has recorded a solo guitar-driven version of 'The Glass', with the band's original studio recording on the other side. As per the press release, the reinterpretation "wrings new sonic and emotional dimensions from the original".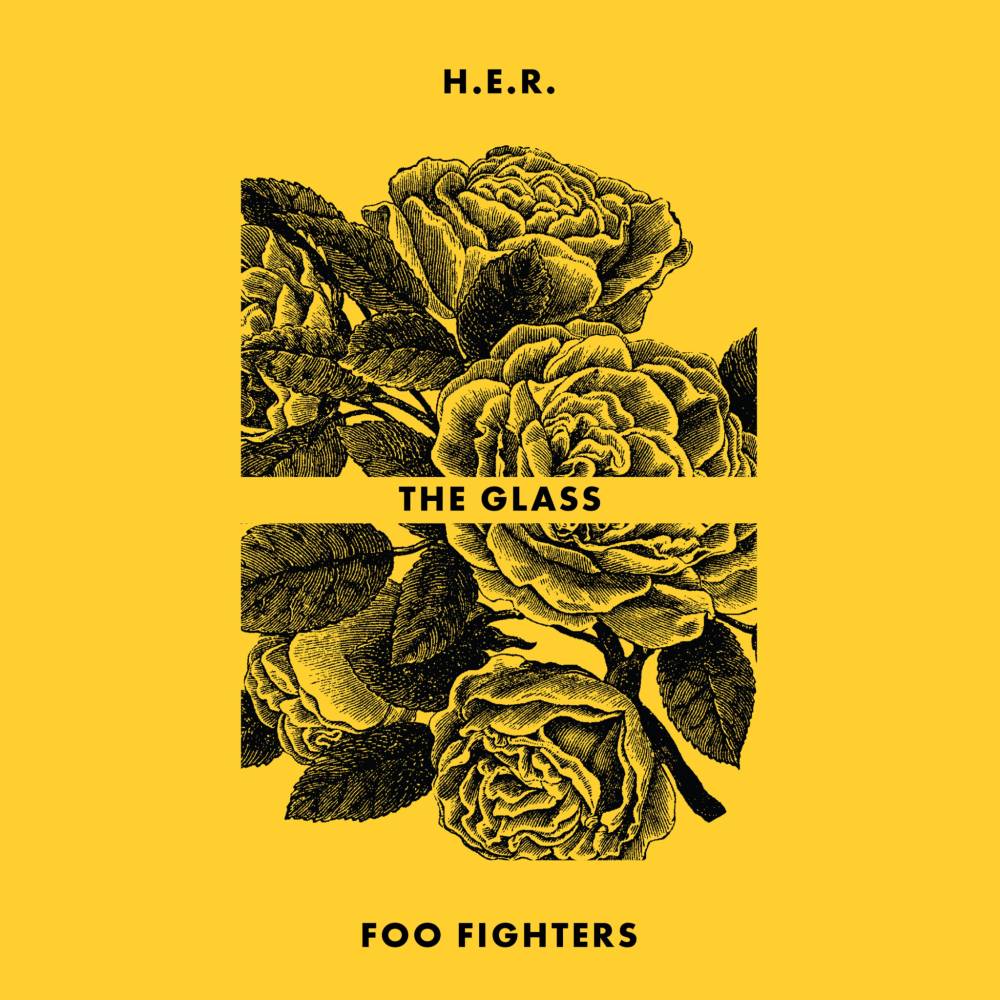 A vinyl pressing is available via the band's official store, slated for release on December 29, 2023, with limited copies also being released in select independent record stores. The double A-side will premiere on digital outlets earlier, from November 17, 2023 - pre-save via your preferred steaming service now.
Foo Fighters and H.E.R. debuted a collaborative version of 'The Glass' on the October 28, 2023 episode of Saturday Night Live, with the team-up announced only minutes before during an ad break.
The cover art was teased in the footer of the band's latest email newsletter, delivered on November 10, sparking excited speculation as to its meaning. Some fans predicted new music or the completion of unreleased songs, while others figured it referred to the "Yellow Rose of Texas" and presumed it hinted towards the upcoming premiere of their latest episode of Austin City Limits (November 18 on PBS), or even a follow-up to their 2015 surprise EP Saint Cecilia.
The original version of 'The Glass' appears on Foo Fighters' latest album But Here We Are, which was recently honored with three Grammy Award nominations for Best Rock Album, Best Rock Song ('Rescued'), and Best Rock Performance ('Rescued'). The Grammys will be held on February 4 at Crypto.com Arena in Los Angeles; it is unknown at this time whether the band will attend.