Sesame Street kicks off its 50th anniversary from February 2019, with production beginning this month and familiar friends already stopping by to lend a hand. Photos appearing on social media today show that Dave Grohl will be one of them.
While details of the appearance are unknown, photos imply that Dave will not only spend some time hanging out with Elmo and Big Bird, but also play a song for them. In a scene with these two beloved people in the neighborhood, he is holding a printed flag that says 'United States of America' and what looks like a map, which holds a clue to what they'll be talking about in his episode. The season's overall theme will show some of the Muppets traveling across the United States, visiting kids in their own neighborhoods.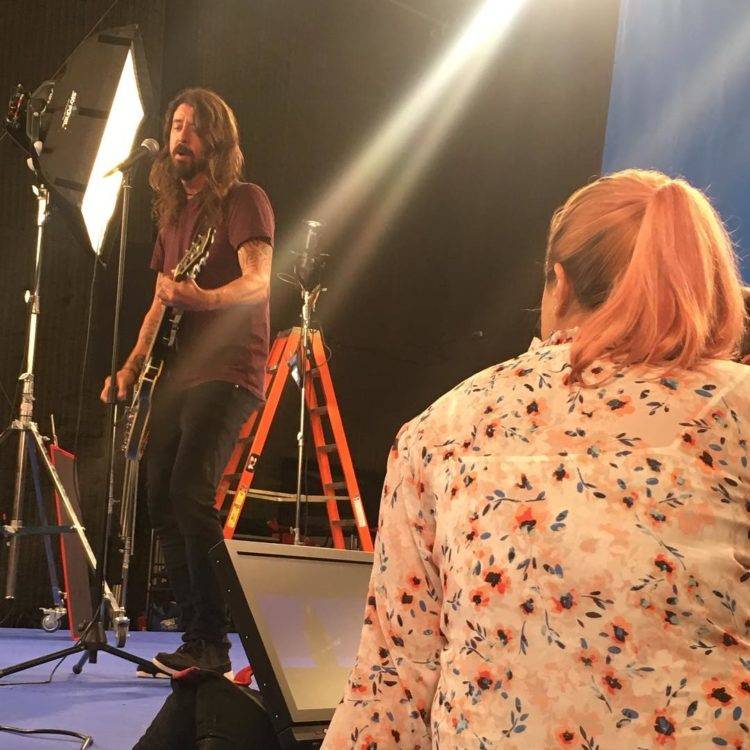 Dave is already a member of the Muppet family, having appeared in the ninth episode 'Going, Going, Gonzo' of the ABC mockumentary-style series The Muppets in 2015.
Sesame Street's 50th season will premiere on HBO and run through to December 2019. It is not known yet when Dave's filmed scenes are scheduled to air.