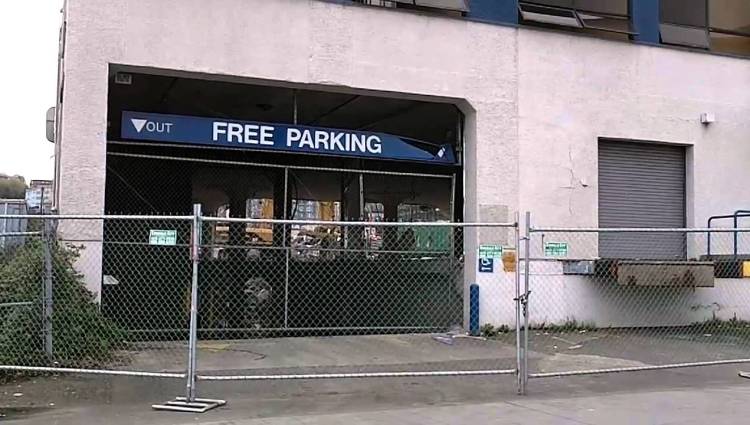 Today marks a big milestone in the Foo Fighters history book. On February 19th 1995, exactly 20 years ago, the band performed live together for the very first time. 20 years and over 1300 performances later the band are still going strong, currently in the middle of their biggest ever world tour, in support of eight studio album 'Sonic Highways'.
So what of the very first show? It took place, not unsurprisingly, in Seattle, Washington. What was surprising however was the location. The city had at the time many historic and well known music venues such as The Paramount Theater, The Crocodile Cafe, Moore Theater, The Off Ramp and many more. So what was Foo Fighters choice of venue? The second floor of a Boating supply store.
The specific store in question was the West Marine Boating store on Mercer Street in the city. The store had an unassuming second floor with just enough space to cram a band in, some kegs of beer and a host of friends and family.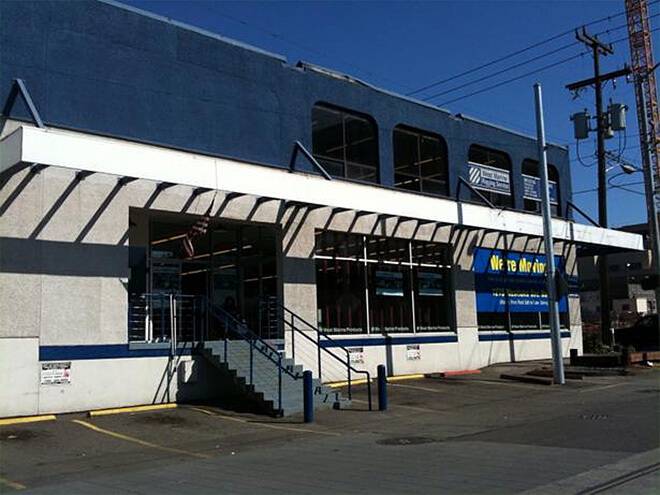 Unfortunately for those thinking about a sight-seeing trip to visit this significant part of Foo Fighters history, the building is long gone. In the 2000s Mercer Street underwent huge regeneration and in 2009 the West Marine store closed down. A year later the building was gone entirely, demolished to make way for further development.
So what of the show itself? Unfortunately very little is known about it, or at least that was the case at the time of writing this article.For many years it wasn't even clear exactly when, or indeed where, this first show took place. Many websites, including the official site, described the show merely as a 'private keg party' that took place somewhere in Seattle. The date had been touted as taking place anywhere from November of 1994 through to March 1995.
In 2010 some lucky attendees of the show finally clarifed exactly what went down on a Facebook posting. Rick Guerra started things off posting two photos from the show, which have since circulated amongst fans.
We've not been able to reach Rick, but we assume these photos to be his. If they are not and you know who did take them, please get in touch. In posting the photos some other attendees began commenting on the images, with one attendee being sure that it took place on February 19th, noting there was no way he could forget since it was his birthday.
That, unfortunately, is where details on this show end. Whilst it's believed somewhere around 50 friends and family members attended this first private show no further details have ever been released, such as a setlist or even known recordings.If you were there, or happen to know someone that was and can help us out with any information, please don't hesitate to get in touch!
The latest issue of UK magazine NME may shed some further light on the show. To coincide with the anniversary the magazine has published an article covering all three of the band's 'first' shows. This one, the first semi-public show in Arcata, California and the first truly publicised show in Portland, Oregon. The latest issue featuring the article was released this week, so check it out for hopefully more details on these shows. FooArchive shared some previews on the article on twitter, visible below:
NME Magazine is available in the UK from most good retailers that stock magazines.