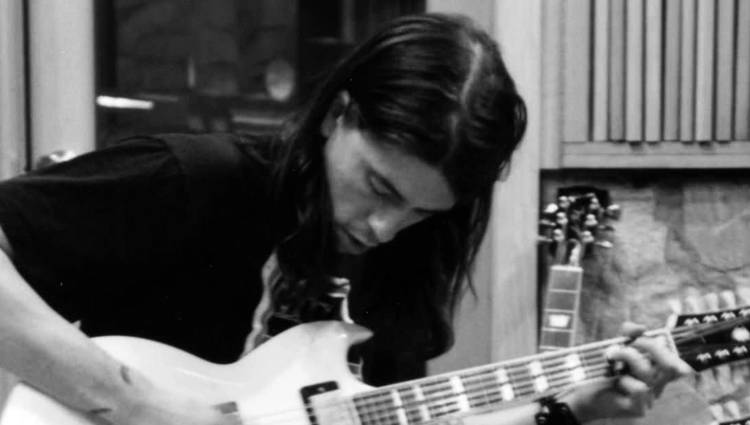 Welcome to the last of our articles looking back at the October 1994 recording session which eventually spawned 'Foo Fighters'. In the previous articles we've looked at how the session came about, how they went and the details of the tracks recorded. We left off in the last article with Dave having his hopes of releasing an anonymous record dashed by his own generosity and the need to recruit members to his now known 'band'. He had already decided to take up the lead singer/guitarist slot himself, so on his shopping list was another guitarist, a drummer and a bassist.
So where did he start? Well unfortunately the finer details of the recruitment process are not entirely clear but thanks to various interviews and quotes we can roughly piece together how it went.
One of the first people 'auditioned' for the new band was Krist Novoselic. It seemed only natural following on from the tragic demise of Nirvana, however Dave had reservations on whether Krist was ready to play in a new band so soon after Kurt's death. The pair jammed but nothing was set in stone and Grohl continued to look around at other options.
In late fall he went to a Sunny Day Real Estate gig in their home town of Seattle, wanting to check the band out. He had met the bass player in the band Nate Mendel some years earlier when their bands played together at the same punk rock show and after the SDRE show the pair met backstage. Mendel informed him that the band were soon planning to disband which piqued his interest. The pair were also connected by their spouses at the time, Dave's wife Jennifer Youngblood a good friend of Nate's girlfriend. They exchanged details and as mentioned by Grohl during Foo Fighters 2009 'VH1 Storytellers' appearance the pair jammed together shortly after, following a Halloween party circa October 31st.
Nate and his girlfriend were then invited to the Grohl family home for Thanksgiving on November 24th, although it's unknown if any invitation to join the band was offered by Grohl to Mendel at this time. Following the holiday get together Grohl met up with the other remaining former Nirvana band mate, Pat Smear. "Not long after meeting Nate, I gave a tape to Pat" he revealed in a later interview. "I knew that the band would need two guitars, but didn't think that Pat would want to commit to anything or that he would even like the music" he added. Grohl knew Pat was not someone who ever liked long-haul touring schedules and gave the tape to him just to see what he thought as a friend, not expecting anything more. To his surprise, Smear quickly showed an interest in joining the prospective band, having loved the music on the tape.
Moving forwards and details remain sketchy but it's believed Nate invited Dave to again come and see Sunny Day Real Estate play, this time their second to last ever show (at the time) in Washington, D.C. He saw how well Mendel gelled with drummer William Goldsmith and on December 16th Grohl asked both to join his band, Nate reportedly telling Grohl they came as a pair or not at all. It's not known how many drummers Grohl had previously auditioned up to this point although one is believed to have been prolific session drummer Josh Freese. It's unclear when he and Grohl first jammed together but according to an anonymous source close to Freese when interviewed by Jeff Apter he believed the job was essentially his. "He 100% got the gig as Foo Fighters drummer" the source claimed. Despite this belief, Grohl continued auditioning drummers, including Goldsmith, who was offered the position. Again according to the source Grohl hadn't informed Freese of this decision and only realised when he went to a rehearsal space to pack up his gear, only to find everyone else had already gone. It is worth noting this series of events has never been verified by Grohl, Freese himself or any other involved party so the level of truth in the story is up in the air.
Irrespective of any drummer conflict, 'Foo Fighters', the band, was complete. Dave Grohl, Pat Smear, Nate Mendel and William Goldsmith first jammed together in late December or early January 1995 and by February they were playing a live as Foo Fighters for the first time, a private show for friends and family in Seattle.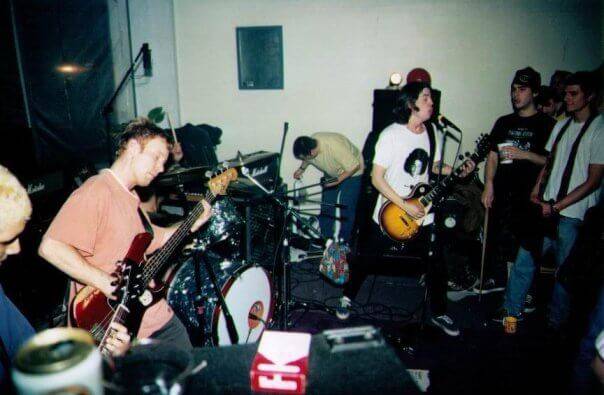 Foo Fighters, the band, were alive. 20 years later, here we are, the band (with a few lineup adjustments) still going strong, about to release their eight studio album. Here's to the next 20 years.