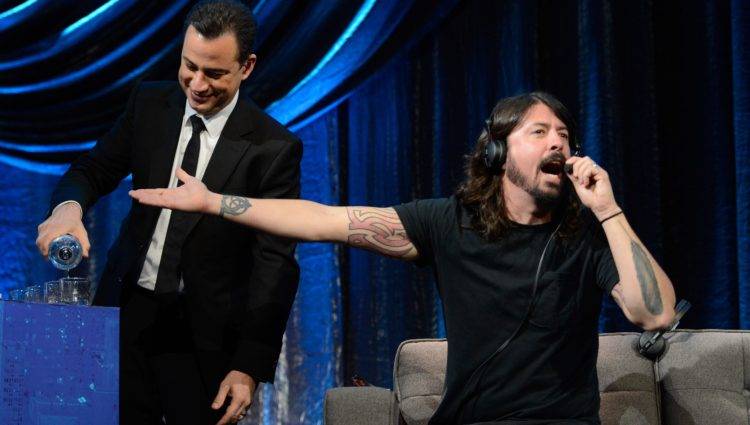 Dave Grohl will pop in to visit Jimmy Kimmel on Thursday, August 2 (11:35 p.m. EDT) to promote the second round of the revamped, Grohl-directed Cal Jam festival.
Cal Jam will again be held at the Glen Helen Regional Park and Festival Grounds in San Bernadino, Los Angeles, CA on October 8. Dave's appearance will promote the festival and its monster line-up, including headliners Foo Fighters (naturally), Iggy Pop with Post Pop Depression, Billy Idol, Tenacious D, Garbage, Silversun Pickups, Greta Van Fleet and more. The Fooseum, outdoor movie theater and carnival will return, with the addition of a comedy stage.
Harley-Davidson Motorcycles has partnered with Cal Jam for the ultimate VIP experience (see the festival Facebook page for details).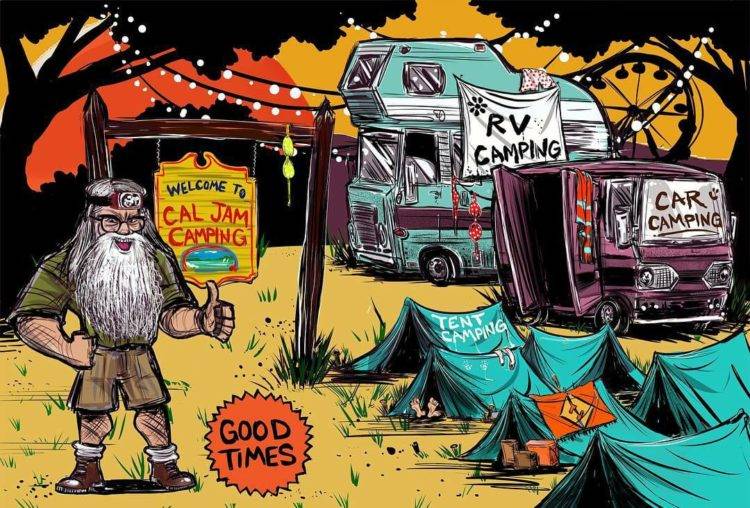 The guest appearance comes at the kick-off of a month-long rest in the Concrete and Gold Tour, to resume in Seattle on September 1.
The episode will also feature Bret Baier ("Three Days in Moscow: Ronald Reagan and the Fall of the Soviet Empire") and musical guest Courtney Barnett.