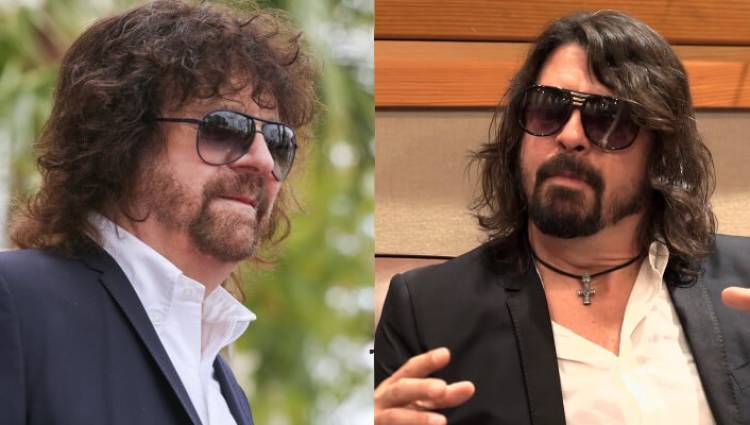 The past 48 hours have been quite the roller-coaster for Foo Fighters fans. Following Dave Grohl's solo performance at the Oscars this past Sunday rumours were circulating online that this marked the beginning of Grohl "going solo" and the end of Foo Fighters. Grohl was set to leave his band members behind and head into the studio to begin his foray into a thriving solo career.
Today the band quashed those rumours with a promotional video, stating categorically that they are not breaking up nor is any member going solo.
However, one cannot fail to notice something striking in the video. Alarming, some might say. Grohl bears an uncanny resemblance to Jeff Lynne, front man of 70s Symphonic Rock outfit Electric Light Orchestra, AKA ELO.
The similarity, we think you'll agree, is uncanny. Electric Light Orchestra has been through many incarnations and line-ups over the years but one thing has remained constant throughout, front-man Lynne. Until now.
We've spoken to an anonymous source within the band and can exclusively reveal that the video did carry a second, hidden message. Grohl is not going solo, he is in fact leaving the band to front the Electric Light Orchestra.
We expect an official band announcement very soon.
UPDATE: We have received a statement from the band, it turns our highly reliable inside source was in fact a phoney baloney.
Stay tuned for all the latest Foo Fighters break-up rumours.