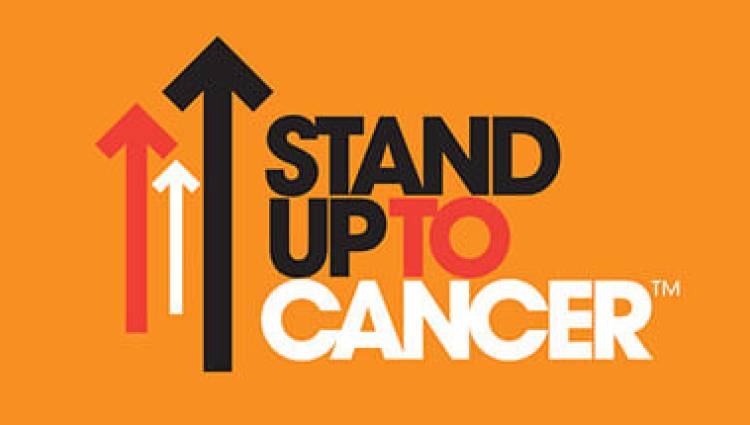 Dave Grohl has been announced as a late addition to the annual Stand Up To Cancer benefit show taking place tomorrow night, September 5th. He will be joining a large list of other celebrities at the telecast including Kevin Bacon, Steve Carell, Robert Downey Jr., Melissa McCarthy, Sofia Vergara, Ben Falcone, Anna Kendrick, Tony Goldwyn and Joe Manganiello, Gwyneth Paltrow, Reese Witherspoon, Pierce Brosnan, Jennifer Aniston, Halle Berry, Jon Hamm, Kiefer Sutherland, Ben Stiller and Will Ferrell.
Whilst not explicitly stated it's likely Grohl will be musically performing at the event rather than trying his hand at stand up comedy although as we all know he would probably do a fine job at that!
The show will be airing on several US Television stations tomorrow night, September 5th, at 8/7c as well as streaming online. For more details see the official website:
https://www.standup2cancer.org/
We are hoping someone manages to record and share whatever contribution Grohl makes to the show, keep an eye on the forum.
(Thanks To Silvana for spotting this!)