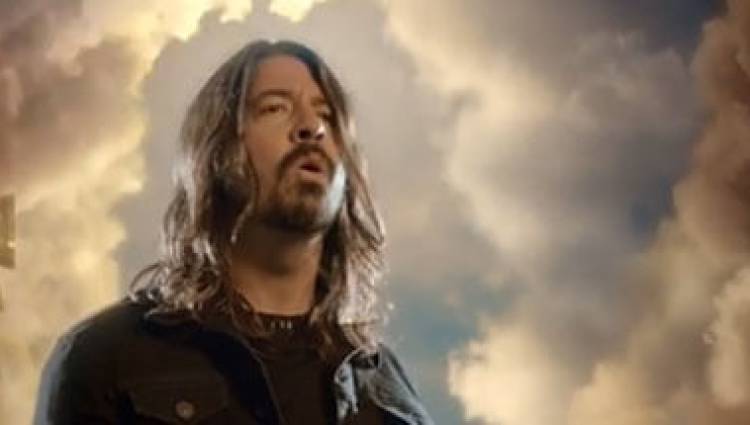 The BBC has today released a video to celebrate the launch of BBC Music as well as supporting the Children In Need Charity. The video is a special version of the Beach Boys classic 'God Only Knows' and features a wide range of musical artists, including Grohl. Most performers on the song recorded their parts separately rather than together as a group, many on green screen due to the nature of the music video. Grohl was no exception, recording his small part during his visit to the UK last month at Big Sky Studios in London. Watch the video below
A 'behind the scenes' video can also be seen here, Grohl very briefly seen recording his line.The song was created to celebrate BBC Music but will also serve as the charity single for BBC Children In Need. As detailed here the song will be available as both a digital download and physical CD from selected retailers in the United Kingdom. No date for release has been given although it would be expected closer to the annual Children In Need event which takes place on 14th November.
As soon as details of the single become available we will let you know.