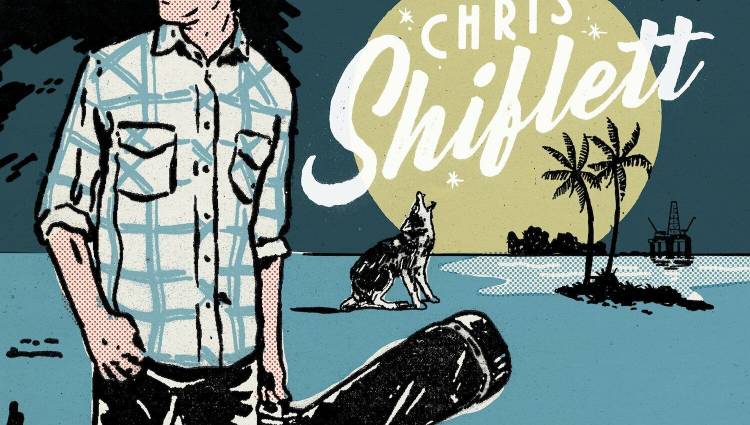 Chris Shiflett revealed on social media that his new record will be released on April 14, 2017, on the heels of a North American tour.
Previous releases have seen him teamed up with his band the Dead Peasants, with two albums to their name (self-titled and All Hat and No Cattle). West Coast Town, the first album he will release as a solo artist, is an autobiographical slice of Americana that plans to take the listener on a tour of Chris's adolescence, taking us from the beach to the stage and many places in-between. Chris recorded the album in Nashville's RCA Studio A in the Summer of 2016 and enlisted the invaluable support of producer Dave Cobb (Chris Stapleton, Sturgill Simpson), who helped him flesh out the songs and build a bridge between beloved vintage country and contemporary cool.
Track listing:
1. "Sticks & Stones" (Chris Shiflett)
2. "West Coast Town" (Chris Shiflett)
3. "Goodnight Little Rock" (Chris Shiflett)
4. "Room 102" (Chris Shiflett, Brian Whelan)
5. "The Girl's Already Gone" (Chris Shiflett)
6. "Blow Out The Candles" (Chris Shiflett, Brian Whelan)
7. "I'm Still Drunk" (Chris Shiflett)
8. "Cherry" (Chris Shiflett)
9. "Tonight's Not Over" (Chris Shiflett, Brian Whelan)
10. "Still Better Days" (Chris Shiflett, Brian Whelan)
West Coast Town is available for pre-order via SideOneDummy Records and will be shipped out prior to release.
Chris has also announced live shows to coincide with the album release and incentives via Facebook for any fans who'd like to pitch in with promoting the shows.
Dates (featuring Brian Whelan):
March 21 – Portland, Ore. @ Hawthorne Lounge
March 22 – Seattle, Wash. @ Sunset Tavern
March 24 – Spokane, Wash. @ The Big Dipper
March 26 – Missoula, Mont. @ Missoula Winery
March 27 – Bozeman, Mont. @ The Eagles Ballroom
March 28 – Ketchum, Idaho @ Whiskey Jacques
March 30 – Pioneertown, Calif. @ Pappy and Harriet's Pioneertown Palace
March 31 – Flagstaff, Ariz. @ Museum Club
April 2 – Los Angeles, Calif. @ Resident
April 3 – San Diego, Calif. @ Casbah
April 6 – New York, NY @ Rockwood Music Hall, Stage 2
April 9 – Nashville, TN @ The High Watt
Follow Chris on Facebook, Twitter, Instagram, and on his website.