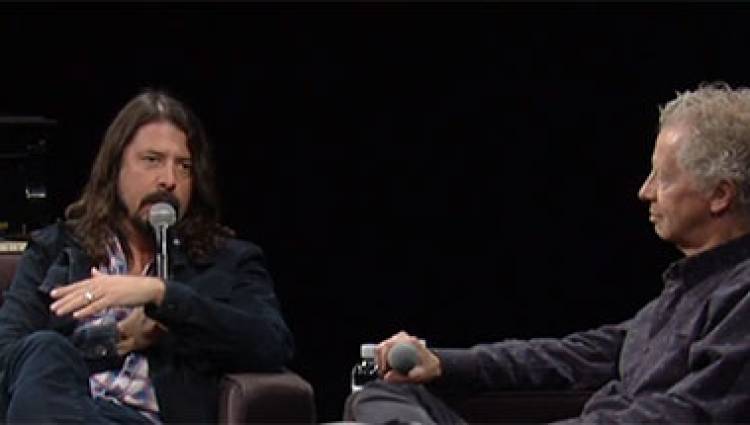 The Foo Fighters Sonic Highways Documentary wrapped up this past Friday with the final episode of the series airing, focusing on New York City. For each of the eight episodes there has been a well publicised live performance in the corresponding city with the relevant episode shown to the crowd beforehand. Less promoted however each week was a private screening of the episode in each city, generally the day before the TV premiere. Following each of these screenings was a Q+A with Dave Grohl, the lucky fans invited able to ask Dave about the series.
November 7th saw the TV premiere of the Austin episode and the day before a screening and Q+A took place at the famous Studio 6A on the University of Texas at Austin in the city. Following the screening the executive producer of the Austin City Limits TV show, Terry Lickona, sat down with Grohl for 40 minutes for an in depth discussion.
PBS have now shared online a complete video of the Q+A which you can see below, in varying levels of quality up to 720p HD.
The pair discuss a wide range of topics but obviously focus greatly on the Austin area and Austin City Limits TV Show. Click here if you're having problems with the embed above and watch the video directly on the PBS Website.