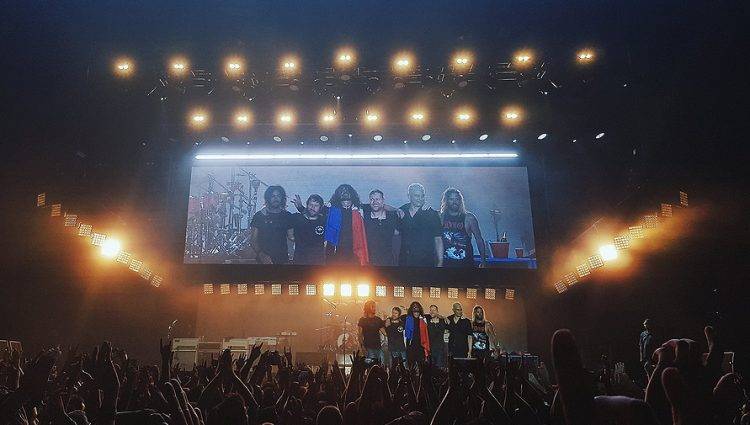 Foo Fighters performed at the AccorHotels Arena in Paris this evening and the set took a little stroll from what was planned to reveal another track from the hotly-anticipated new album Concrete and Cold, 'Dirty Water'.
The band has touted this album as "the biggest-sounding Foo Fighters record ever" with "some of the most insanely heavy Foo Fighters riffs ever with lush harmonic complexities". The latest offering represents this concept – the first half has an experimental, psych rock vibe with a steady drive, easy and pleasant to listen to, before a sudden eruption that, like 'Run', is designed to seek and destroy. If these live previews are any indication, fans had better ask for new speakers for their birthdays.
We have updated this post with a higher-quality video courtesy of YouTuber Dudylicious.