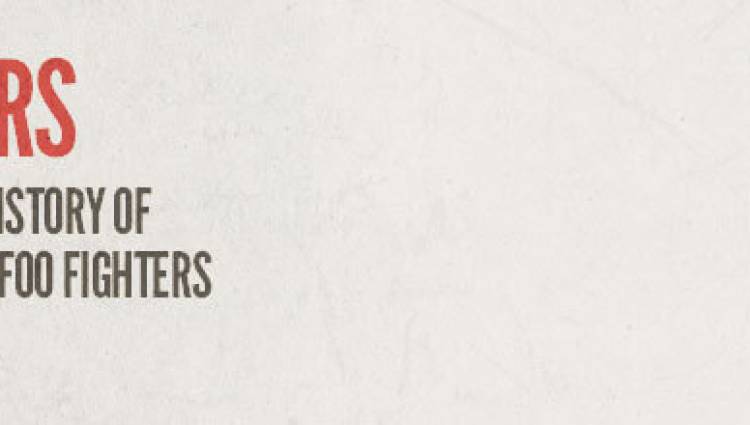 In August 2014 the new version of FooFightersLive.com has been launched but almost exactly a year ago we launched something else on the site, an ebook. '7 Corners – The Recording History of Dave Grohl & Foo Fighters' (Yes, a bit of a mouthful!) is a comprehensive guide to the history of, you guessed it, the studio recording past of Grohl and the band.
Written by myself, Simon Kilmore, the book is jam packed full of information on everything they've done starting from Grohl's early bands and solo efforts in the eighties right through to the 2010 session for recording 'Wasting Light'. Further details on the contents can be found on the minisite for the ebook, link below. Of course throughout 2014 the band have been hitting studios across the US for their upcoming 8th studio album, 'Sonic Highways', and these sessions will be added to the ebook in a FREE update later this year. The ebook will continually receive updates over it's lifetime, all free to purchasers of the original version.
7 Corners can be downloaded right now for the low price of £4.99 in the UK, $7.49 in the United States, €5.79 in Europe and the equivalent in your local currency.
Paypal is required for the purchase and the book will be instantly delivered to you in both PDF and EPUB format allowing you to read it on hundreds of devices. If you do not have Paypal or prefer to purchase the ebook on Amazon it is also available on there via the kindle store.
It may also be available on other Amazon locales, please search to see if it is available where you are.
100% of proceeds from this ebook go back into the website. As you may have noticed we choose not to run any advertisements on the site and we have no intention of doing so in the future. This means the website is funded directly by ourselves, fans of the band. Your support in buying this ebook directly supports the website and ensures it keeps running and improving for years to come!