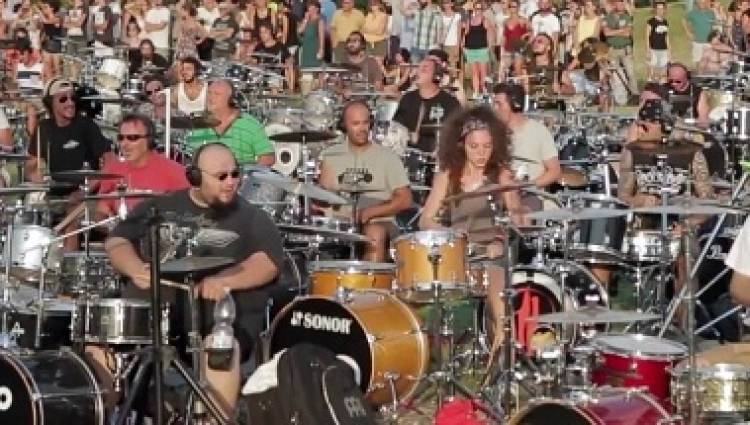 Over the years fans of Foo Fighters have tried in various ways to attract thee band to play in their location. From simple wishes on a postboard, to short video messages and even crowdfunding projects fans have always come up with novel ways to show their appreciation for the band and try to convince them to play a live show.
Well, a very large group of fans in Cesena, Italy, have taken the idea to new, amazing levels. The project, entitled 'Rockin' 1000′, saw 1000 Foo Fighters fans get together to play a huge cover of the track 'Learn To Fly'. The results, seen below, are something you've probably never heard or seen before.
Only time will tell if this unique call out method will work and we'll see a Foo Fighters show in Cesana soon. With all the time and effort put into this project, they certainly deserve it.