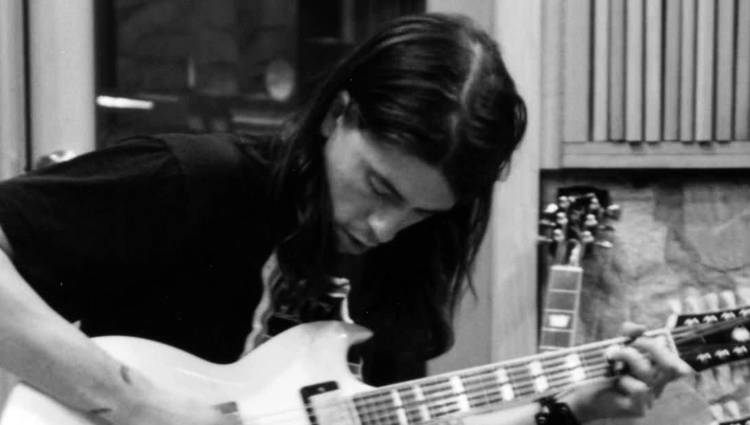 By early 1992 Nirvana were hitting the big time following the huge success of the album 'Nevermind' and at that time Dave Grohl had re-located from Olympia, Washington to Seattle, living with long time friend and music producer Barrett Jones in the City. In the basement of the house was the fourth iteration of his 'Laundry Room Studio', having moved all of the equipment over from the previous Arlington, Virginia location. This version of the studio didn't see much action but one session that took place still has an air of mystery surrounding it. That session took place in April 1992 and the band in question were known as 'Allister Lobb'.
The makeshift band consisted of Dave Grohl on drums, his sister Lisa Grohl on Bass and Mike Dees of Fitz Of Depression on guitar. For many years this was always the established line-up for the band but early last year FooFightersLive was provided with some information, via what we believed to be a reliable source, that the third member of the band alongside the Grohl siblings was in fact Nicky Thomas, most notable as the drummer for DC punk band Fire Party. We published this information in the session history section of this website when we re-launched last August and it was also written in our ebook '7 Corners'.
Recently Mike Dees got in touch with the website to set the record straight, that he was indeed part of the recording all along, not Thomas. So today we have corrected the session listing, rightfully listing Dees as the guitarist on the session. Mike also provided some new information about the session, including the origins of of the name 'Allister Lobb' and the equipment he brought for the session.
To read the full, newly updated entry on this session including new notes regarding the second untitled song check out the session entry page here.
Thanks to Mike for reaching out to FooFightersLive.com and setting the record straight on this session.